The best books to teach kids about the environment
We've selected the best books to help children learn about the environment, pollution, climate change and the importance of looking after the natural world.
Earth Day is celebrated on 22 April each year, and this year marks fifty years since the first Earth Day. With fifteen-year-old Greta Thunberg campaigning for changes in environmental policy and the movement against single-use plastics gathering momentum, little ones are likely to have more questions about the environment and our impact on it than ever before. We've put together a selection of books that will help to answer their questions, teach them about nature and protecting our precious planet, and show them that we can all make a difference.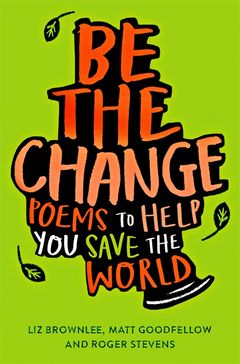 In this video, Liz Brownlee, Matt Goodfellow and Roger Stevens perform a selection of poems from Be the Change, and share some practical tips for helping our environment.