The best period drama adaptations to cuddle up with this winter
As winter approaches, we've curated a list of the latest period dramas adapted from classic novels to snuggle up in front of. From romance to sci-fi, there's something for everyone.
Period dramas make perfect comfort viewing, with many of the biggest coming to screens over Christmas and the winter months. Immersing us in a different time and place, many period dramas are based on treasured classic novels. With star-studded casts and highly acclaimed reviews, here's everything you need to know about the best period drama series and films coming up over Christmas and winter 2019-20. ​
Little Women
What's Little Women about?
A new feature-length adaptation of Louisa May Alcott's classic novel about sisterhood, love, creativity and growing up, this highly anticipated version of Little Women is directed by award-winning director Greta Gerwig. Brought up by a strong independent mother whilst their father is at war, the four March sisters have a happy yet impoverished childhood. But as they get older their lives become more complicated, and marriages, expectations and illnesses disturb the peace at the heart of the March family. A heartwarming classic that's likely to elicit both tears and laughter.
Who stars in Little Women?
The film features an acclaimed cast, with Florence Pugh, Emma Watson, Saoirse Ronan and Eliza Scanlen as sisters Amy, Meg, Jo and Beth. Award-winning actresses Meryl Streep and Laura Dern will star as Aunt March and Marmee, while rising star Timothée Chalamet plays the part of Theodore 'Laurie' Laurence.
When and where can I watch Little Women?
Little Women premieres in cinemas on 26 December 2019.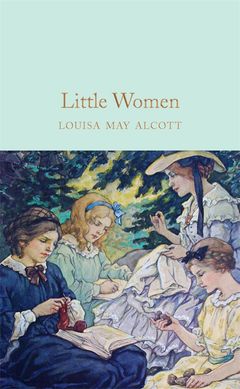 A Christmas Carol
What's A Christmas Carol about?
This mini-series has been adapted from Charles Dickens's classic novella by Peaky Blinders creator Steven Knight. Three episodes will follow miserly Ebenezer Scrooge on his journey through Christmas past, present and future, guided by the ghost of his deceased business partner. This soul-stirring fantasy with a hopeful message makes perfect festive viewing.
Who stars in A Christmas Carol?
Guy Pearce, who has appeared in Priscilla, Queen of the Desert, Momento and The King's Speech, will star as Ebenezer Scrooge, with Andy Serkis as the ghost of Christmas past. Stephen Graham (Jacob Marley), Joe Alwyn (Bob Cratchit), Vinette Robinson (Mary Cratchit), Tiarna Williams (Belinda Cratchit) and Lenny Rush (Tiny Tim) also make up the cast. 
When and where can I watch A Christmas Carol?
A Christmas Carol will air at Christmas on BBC One.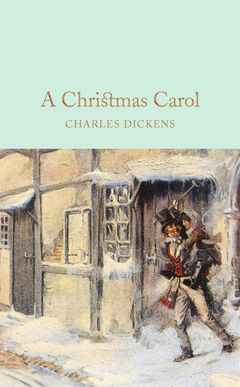 A Personal History of David Copperfield
What's A Personal History of David Copperfield about?
Directed by Armando Iannucci, this hilariously comedic adaptation of Dickens' classic novel, David Copperfield, makes Victorian London feel surprisingly modern. We follow David Copperfield from his birth, through a troublesome childhood and eventually to a successful career as a writer. This adaptation has taken film festivals by storm and is already garnering awards buzz.
Who stars in A Personal History of David Copperfield?
Dev Patel, star of Slumdog Millionaire, is cast in the leading role alongside Tilda Swinton (Betsey Trotwood), Hugh Laurie (Mr Dick), Peter Capaldi (Mr Micawber), Gwendoline Christie (Jane Murdstone), Ben Whishaw (Uriah Heep) and Sophie McShera (Mrs Crupp).
When and where can I watch A Personal History of David Copperfield?
It was first premiered to great acclaim at the London Film Festival, and the rest of us will be able to watch it in cinemas on 10 January 2020.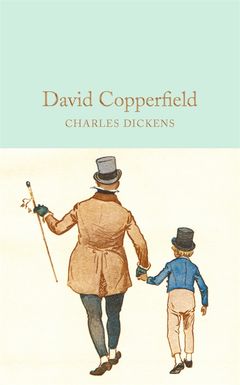 Emma
What's Emma about?
A new adaptation of the story of one of Jane Austen's most famous heroines: charming, spoiled, headstrong and insensitive Emma. Austen famously said she wanted to create 'a heroine whom no one but myself will much like'. Here follows a plot of romance, heartbreak and misunderstanding as she tries her hand at matchmaking.
Who stars in Emma?
Anya Taylor-Joy is our leading lady, starring opposite Johnny Flynn as George Knightly.  The impressive cast includes Bill Nighy (Mr. Woodhouse) and Miranda Hart (Miss Bates)
When and where can I watch Emma?
In cinemas on 28 February 2020.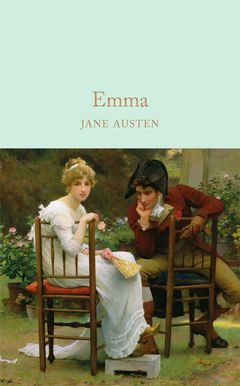 The War of the Worlds
What's The War of the Worlds about?
Adapted from H. G. Wells most famous classic novel, The War of the Worlds plunges the audience into a dystopian world. Flitting from aliens on Mars plotting an invasion to a meteor dropping into London, this man versus machine adventure is bound to be a huge hit.
Who stars in The War of the Worlds?
Rafe Spall and Eleanor Tomlinson will play couple George and Amy, while Philip Gascoyne (Navy Officer), Jonathan Aris (Priest), Taliyah Blair (Lilian) will also star.
When and where can I watch The War of the Worlds?
After being pushed back from last Christmas, this three-part BBC adaptation was approved in May 2019 and is now rumoured to air in November.