The best films based on books
Find something worth watching – and reading – with our edit of the best book-to-movie adaptations.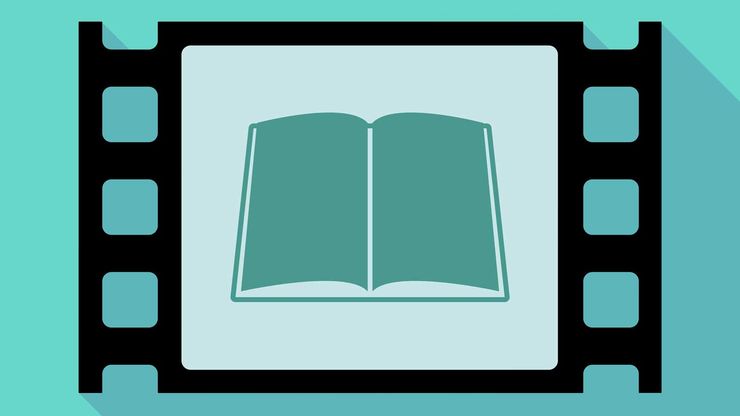 With so many streaming services out there alongside our favourite cinemas, it's easy to feel overwhelmed by choice, and with lots of pressures on our time, we want to know we're going to watch something great. A book-to-film adaptation can be a good bet, as the characters and plot have already been proven to work. Of course, some books translate to screen better than others, and adaptations often divide opinion (to put it mildly). But a well-done version can bring new colour and focus to a book we already know, or encourage us to try one that we don't. 
Save your evening from the endless scroll with our edit of the best book-to-film adaptations. These are the movies that we think live up to their source material, and the books that are more than good enough to read even if you already love the films that inspired them.
What's new?
Red, White and Royal Blue
The trailer's just dropped: Alex and Henry come to Amazon Prime this August.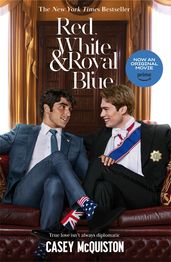 Now showing
Are You There, God? It's Me, Margaret
Judy Blume's coming-of-age classic finally makes it to cinemas.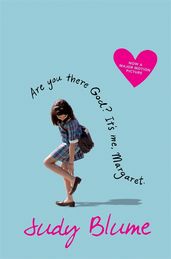 White Noise
Based on Don DeLillo's hilarious postmodern masterpiece and directed by Noah Baumbach, White Noise is now available on Netflix.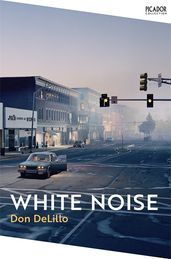 Don't Miss
Read our beginner's guide to Don DeLillo's books
Read more

The Swimmers
Real-life sisters Manal and Nathalie Issa play two siblings making the dangerous journey from their war-torn home in Syria to the 2016 Rio Olympics. Discover the inspirational true story behind the film in Yusra Mardini's memoir, Butterfly.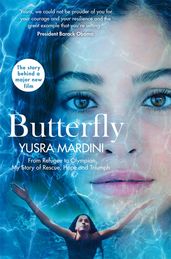 The Wonder
Now a Netflix Original historical drama starring Florence Pugh and Ciarán Hinds, this novel by the bestselling author of Room, is a compulsive, psychologically complex read.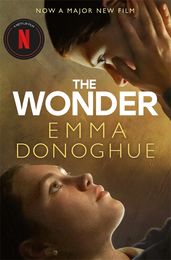 Luckiest Girl Alive
Or is she? Mila Kunis returns to her Black Swan dark side to star in this Netflix film about a woman forced to confront a dangerous truth which threatens to unravel her meticulously crafted life.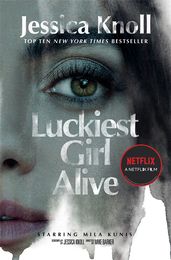 Catherine, Called Birdy
Bella Ramsay (Lyanna Mormont in Game of Thrones) stars in Lena Dunham's fun, mischievous adaptation of Karen Cushman's novel, available to watch on Amazon Prime.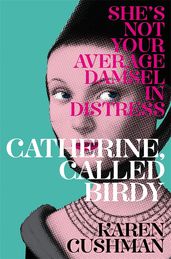 Little Women
If a novel has been made into a film several times and they're all great, and all somehow tell a different story while telling the same one, then you know that the book is probably worth a read. Greta Gerwig's 2019 Little Women, starring Saoirse Ronan as Jo, is terrific: clever, warm and satisfying, but we'd happily watch Katherine Hepburn, June Allyson or Winona Ryder in the part.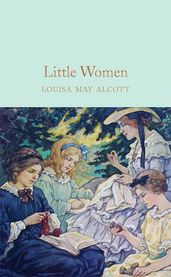 The Silver Linings Playbook
Jennifer Lawrence won an Oscar for her role in David O. Russell's sweet and eccentric film adaptation of Matthew Quick's story about mental illness and life not going to plan.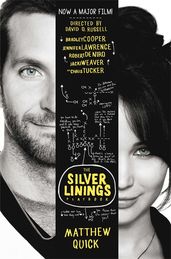 David Copperfield
Directed by Armando Iannucci, this comedic adaptation of Dickens' classic novel, starring Dev Patel, makes Victorian London feel surprisingly modern.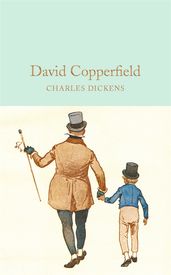 The Call of the Wild
Michael Green, writer of Blade Runner 2049 and Logan, brings this classic story to a fresh audience in his film adaptation starring Harrison Ford.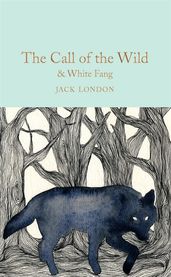 Rocketman
This musical biopic is based on the incredible life and career of Elton John, from his childhood in a London suburb to superstardom, with Taron Egerton in the starring role. A must-see for Elton fans, Rocketman brings to life the extraordinary story told in Elton's biography, Me.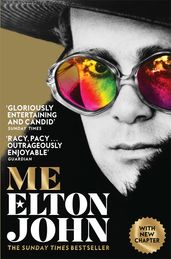 IT
Based on Stephen King's terrifying novel of the same name, IT was initially made into a miniseries in 1990. Twenty-seven years later (fans of the book may find this timing not-so-coincidental) Pennywise the clown returned to terrorize a new generation, this time in cinemas, in this critical and commercial hit, and its 2019 sequel.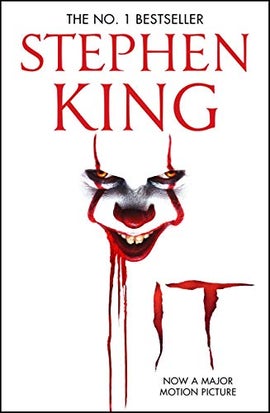 Arrival
Short story Arrival was adapted into the blockbuster film directed by Denis Villeneuve and starring Amy Adams and Jeremy Renner. It was nominated for eight Oscars, including Best Picture and Best Director.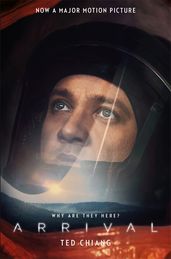 Room
Brie Larson's Oscar-winning performance as Ma in this highly faithful film adaptation of Emma Donoghue's bestselling novel is astonishing. Watching five-year-old Jack and his mother escape from captivity is emotionally taxing, but it's an ultimately uplifting story which will stay with you for a very long time.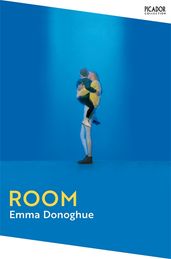 American Psycho
Christian Bale brilliantly and terrifyingly brings Bret Easton Ellis' charismatic Wall Street psychopath to life in this black comedy about a wealthy New Yorker leading a double life as a serial killer.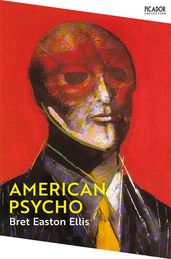 Rust and Bone
Loosely based on Craig Davidson's short story collection, Jacques Audiard's beautiful but brutal film exists in the same savage world, where it explores violence, masculinity and life on the most extreme of margins.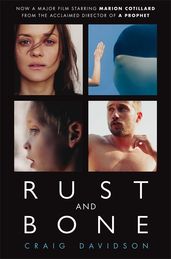 The Road
A post-apocalyptic tale of a man and his son trying to survive by any means possible. One of the most terrifyingly believable visions of the world's end ever put on screen.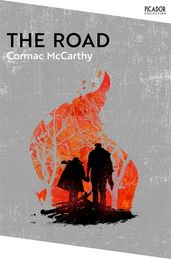 The Men Who Stare at Goats
This satirical black comedy stars George Clooney, Ewan McGregor and Jeff Bridges in a fictionalised version of the real events covered in Jon Ronson's book.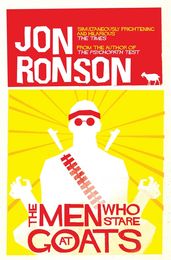 Bridget Jones's Diary
Renée Zellweger received an Oscar nomination for Best Actress as Bridget and charmed even those critics who approached the film expecting to be unimpressed.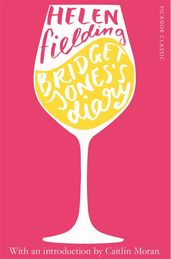 Brooklyn
Colm Tóibín's Costa Award-Winning novel is brought to life by Saoirse Ronan as Eilis, a young woman who moves from the Irish town of Enniscorthy to New York in the 1950s for the promise of a better life. This is a beautiful, slow-burning gem of a film, which is perhaps more generous to its characters than the novel.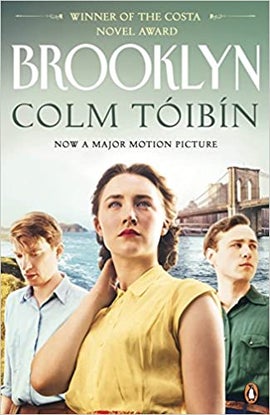 Jaws
Spielberg's 1975 adaptation of Peter Benchley's novel of the same name has endured as a classic thriller. Telling the story of a giant man-eating white shark attacking beachgoers in a fictional U.S. town Jaws inspired a worldwide sea-fearing epidemic.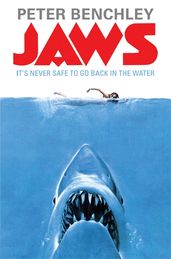 Drive
Ryan Gosling captured cinema goers' attention in the lead role of this adaptation (also starring Carey Mulligan) in an unforgettable gold satin jacket complete with embroidered scorpion appliqué.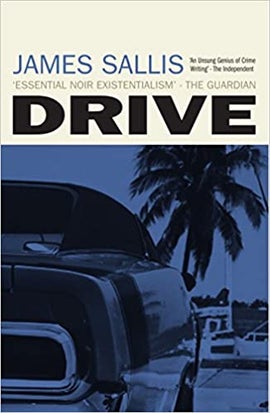 No Country for Old Men
The Coen Brothers' adaptation of this Cormac McCarthy novel won four Oscars including the Best Supporting Actor statue for Javier Bardem's portrayal of the ruthless and relentless hit man Anton Chigurh.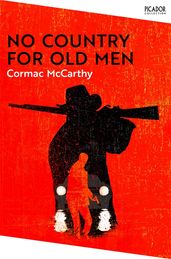 Silence
The film adaptation of Shusaku Endo's story of an idealistic Jesuit priest's journey to Japan, and into the hands of those who would crush his faith, had been a passion project for Martin Scorsese for years.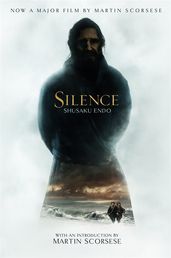 Hidden Figures
The film adaptation of Margot Lee Shetterly's bestselling book stars Taraji P. Henson, Octavia Spencer, Janelle Monáe, Kevin Costner, Kirsten Dunst, and was nominated for three Oscars, including Best Picture.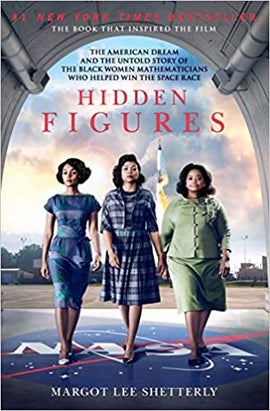 Lion
Based on Saroo Brierley's heartbreaking true story of the lost little boy who found his way home twenty-five years later, Lion, starring Dev Patel, Nicole Kidman and Rooney Mara, was nominated for six Academy Awards.