The best book-to-film adaptations
We've curated an edit of our favourite films based on books, from gripping real-life stories to award-winning novels.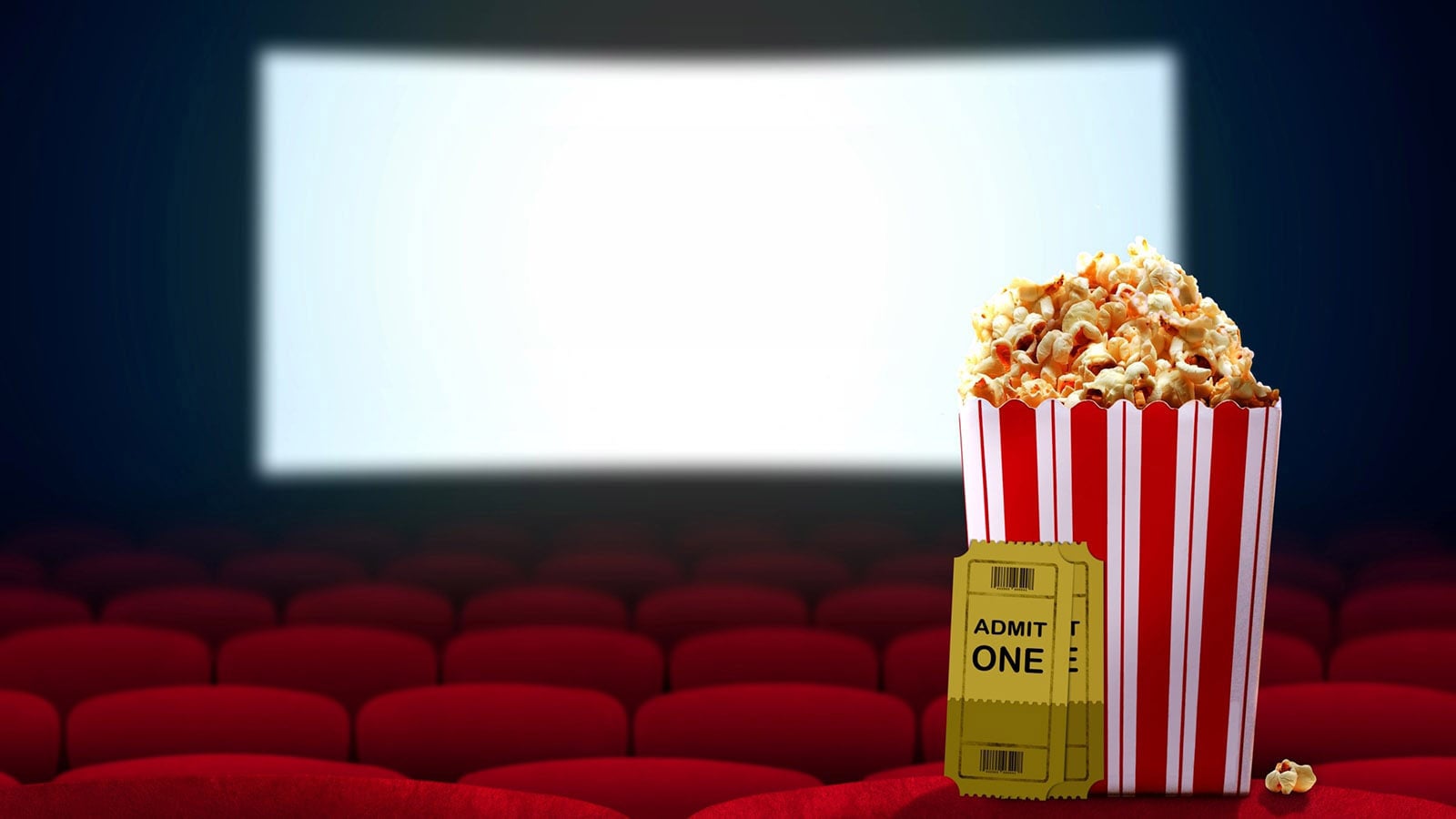 If you're looking for film recommendations to while away the hours at home, look no further. Hollywood has always been inspired by books, with recent big screen adaptations of books including Donna Tartt's Pulitzer prize-winning The Goldfinch and Louisa May Alcott's Little Women. Some books translate to screen better than others, and adaptations often divide opinion. Here, we've curated an edit of the best book-to-film adaptations that we think definitely do their source material justice. While we all have time to catch up on all the films we've been meaning to watch and books we've been meaning to read, why not read the book and watch the adaptation, and see how they compare.
Directed by Armando Iannucci, this hilariously comedic adaptation of Dickens' classic novel, David Copperfield, makes Victorian London feel surprisingly modern. We follow David Copperfield (played by Dev Patel) from his birth, through a troublesome childhood and eventually to a successful career as a writer. 
Dev Patel stars in The Personal History of David Copperfield
Call of the Wild is a heart-wrenching adventure novel that follows Buck, a powerful St. Bernard-Scotch Shepherd dog, from his happy life in the Canadian valleys to becoming a sled dog in Alaska. Micheal Green, writer of Blade Runner 2049 and Logan, brings this classic story to a fresh audience in his film adaptation starring Harrison Ford.
Call of the Wild Trailer
This musical biopic is based on the incredible life and career of Elton John, from his childhood in a London suburb to superstardom, with Taron Egerton in the starring role. A must-see for Elton fans, Rocketman will bring to life the extraordinary story told in Elton's biography, Me.
Trailer for Rocketman film
Stephen King's terrifying classic has been given a cinematic update with a new adaptation for 2019 starring Jason Clarke, Amy Seimetz and Jon Lithgow. The film, and book that it is based on, sees the Creed family move to the small town of Ludlow, where the local pet cemetery (misspelt by the local kids as sematary) is far more sinister than it first seems . . .
Buy Pet Sematary
Arrival, the title story in this collection of eight diverse stories, was adapted into the blockbuster film Arrival directed by Denis Villeneuve and starring Amy Adams and Jeremy Renner. The film was nominated for eight Oscars, including Best Picture and Best Director. 
Arrival film trailer
Brie Larson's Oscar-winning performance as Ma in this highly faithful film adaptation of Emma Donoghue's bestselling novel is astonishing.  Watching five-year-old Jack and his mother escape from captivity is emotionally taxing, but it's ultimately an uplifting story that stays with you for a very long time.
Room - Official UK trailer
Christian Bale brilliantly and terrifyingly brings Bret Easton Ellis' charismatic Wall Street psychopath to life in this black comedy about a wealthy New Yorker leading a double life as a serial killer.
American Psycho film trailer
Loosely based on Craig Davidson's short-story collection, Jacques Audiard's beautiful but brutal film exists in the same savage world, where it explores violence, masculinity and life on the most extreme of margins. 
Rust and Bone film trailer
Jennifer Lawrence won an Oscar for her role in David O. Russell's sweet and eccentric film adaptation of Matthew Quick's story about mental illness and life not going to plan.
Buy The Silver Linings Playbook
The Silver Linings Playbook film trailer
A post-apocalyptic tale of a man and his son trying to survive by any means possible. One of the most terrifyingly believable visions of the world's end ever put on screen.
The Road film trailer
The true story of a secret unit established in 1979 by the most gifted minds within the US Army. Defying all known military practice – and indeed the laws of physics – they believed that a soldier could adopt a cloak of invisibility, pass cleanly through walls, and, perhaps most chillingly, kill goats just by staring at them. Jon Ronson went to meet them.  
Buy The Men Who Stare At Goats
The Men Who Stare at Goats film trailer
Famously putting on the pounds to play the role, Renée Zellweger received an Oscar nomination for Best Actress as Bridget and charmed even those critics who approached the film expecting to be unimpressed. Helen Fielding's pissed, chain-smoking London thirty-something is as endearing today as she was the first time you met her.
Bridget Jones's Diary book trailer
Colm Tóibín's Costa Award-Winning novel is brought to life by Saoirse Ronan as Eilis, a young woman who moves from the Irish town of Enniscorthy to New York in the 50s for the promise of a better life. A beautiful, slow-burning gem of a film.
Brooklyn film trailer
Spielberg's 1975 adaptation of Peter Benchley's novel of the same name has endured as a classic thriller. Telling the story of a giant man-eating white shark attacking beachgoers in a fictional U.S. town Jaws inspired a worldwide sea-fearing epidemic. With the tagline 'you'll never go in the water again', it's not hard to see why.
Jaws film trailer
Set mostly in Arizona and L.A., Drive is, according to author James Sallis, 'about a guy who does stunt driving for movies by day and drives for criminals at night'. Ryan Gosling captured cinema goer's attention as the lead role in that unforgettable gold satin jacket complete with embroidered scorpion appliqué.
Trailer for Drive
Llewelyn Moss, hunting antelope near the Rio Grande, stumbles upon a transaction gone horribly wrong. Finding bullet-ridden bodies, several kilos of heroin, and a caseload of cash, he faces a choice – leave the scene as he found it, or cut the money and run. The Coen Brothers' adaptation of the eponymous McCarthy novel won four Oscars including the Best Supporting Actor statue for Javier Bardem's portrayal of the ruthless and relentless hit man Anton Chigurh.
No Country for Old Men trailer
The film adaptation of Shusaku Endo's story of an idealistic Jesuit priest's journey to Japan, and into the hands of those who would crush his faith had been a passion project of Martin Scorsese's for years. 
Silence film trailer
The film adaptation of Margot Lee Shetterly's bestselling book stars Taraji P. Henson, Octavia Spencer, Janelle Monáe, Kevin Costner, Kirsten Dunst, and was nominated for three Oscars, including Best Picture. Before Neil Armstrong walked on the moon, a group of professionals worked as Human Computers', calculating the flight paths that would enable these historic achievements. Among these were a coterie of bright, talented African-American women. Segregated from their white counterparts, these women used pencil and paper to write the equations that would launch rockets, and astronauts, into space.
Hidden Figures book trailer
Based on Saroo Brierley's heartbreaking true story of the lost little boy who found his way home twenty-five years later, Lion starring Dev Patel, Nicole Kidman and Rooney Mara was nominated for six Academy Awards.
Lion film trailer
Coming soon . . .
Kristin Hannah's The Nightingale
Kirstin Hannah's tale of courage, fear and love in a time of war is coming to the big screen. Real-life siblings Dakota and Elle Fanning will play the two French sisters dealing with the life-changing events of the Second World War, in a film directed by Mélanie Laurent. 
Not one, but two Tim Winton novels are being adapted for the big screen:
Tim Winton's Dirt Music
Tim Winton's 2002 novel Dirt Music, which was shortlisted for the Man Booker Prize, is being adapted into a film starring Kelly MacDonald as Georgie Jutland and Garrett Hedlund as Luther Fox. This is the story of Georgie Jutland, isolated physically and emotionally in rural Western Australia with a man she doesn't love, and the stranger who turns her life upside down.
Tim Winton's The Riders
The Riders, which was shortlisted for the Man Booker Prize in 1995, is to be adapted into a film for Scott Free, Ridley Scott's film and TV production company. Fred Scully awaits the arrival of his wife and daughter to start a new life in Ireland. But when the plane lands, only his daughter is on it. The novel follows Fred Scully's subsequent journey across Europe, searching for the wife he now realises he never really knew.