Our favourite Oscar Wilde quotes
Famous for his wit and intellect, it seems that Oscar Wilde was never short of a snappy riposte. Here is our edit of the best Oscar Wilde quotes on art, life, love and more.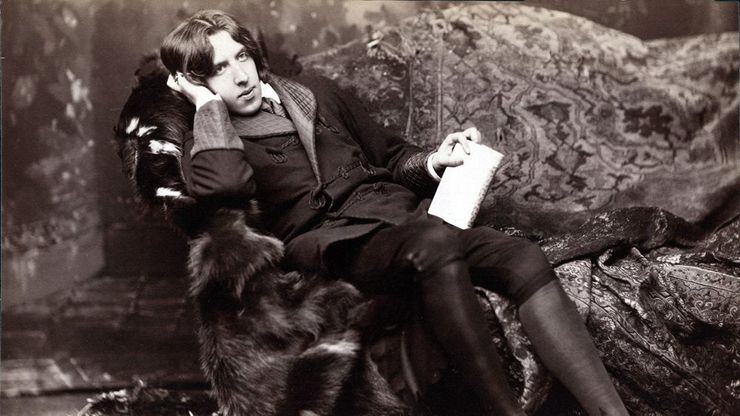 Poet, playwright, novelist, aesthete – Oscar Wilde is known as one of literature's finest wits. His four great comedies  – Lady Windermere's Fan, A Woman of No Importance, An Ideal Husband and The Importance of Being Earnest – are endlessly quotable social satires that still entertain audiences today.  Here is just a small selection of the funniest, most cutting and most profound Oscar Wilde quotes.
Oscar Wilde quotes on life
'Life is never fair . . . And perhaps it is a good thing for most of us that it is not.' An Ideal Husband
'To live is the rarest thing in the world. Most people exist, that is all.' The Soul of Man Under Socialism
'To realise one's nature perfectly – that is what each of us is here for.' The Picture of Dorian Gray
'Nothing should be out of the reach of hope. Life is a hope.' A Woman of No Importance
'To win back my youth, Gerald, there is nothing I wouldn't do - except take exercise, get up early, or be a useful member of the community.' A Woman of No Importance
'Selfishness is not living as one wishes to live. It is asking other people to live as one wishes to live.' The Soul of Man Under Socialism
'There is only one thing in the world worse than being talked about, and that is not being talked about.' The Picture of Dorian Gray
'When the Gods wish to punish us, they answer our prayers.' An Ideal Husband
Oscar Wilde quotes on art
'Art is the most intense mode of individualism that the world has known.' The Soul of Man Under Socialism
'For the past is what man should not have been.  The present is what man ought not to be. The future is what artists are.' The Soul of Man Under Socialism
'All art is quite useless.' The Picture of Dorian Gray
Oscar Wilde quotes on self-confidence
'I am so clever that sometimes I don't understand a single word of what I am saying.' The Remarkable Rocket, The Happy Prince and Other Stories
'To love oneself is the beginning of a lifelong romance.' An Ideal Husband
Oscar Wilde quotes on reading
"There is no such thing as a moral or an immoral book. Books are well written or badly written. That is all." The Picture of Dorian Gray
'I am too fond of reading books to care to write them.' The Picture of Dorian Gray
Oscar Wilde quotes on love
'Hearts are made to be broken.' De Profundis
'Who, being loved, is poor?' A Woman of No Importance
'What a silly thing love is! It is not half as useful as logic, for it is always telling one things that are not going to happen, and making one believe things that are not true.' The Nightengale and the Rose
'Love is easily killed.' Lady Windermere's Fan
Oscar Wilde quotes on friendship
'Laughter is not at all a bad beginning for a friendship, and it is by far the best ending for one.' The Picture of Dorian Gray
'Between men and women there is no friendship possible. There is passion, emnity, love, but no friendship.' Lady Windemere's Fan
Oscar Wilde quotes on women
'Women are meant to be loved, not to be understood.' Lord Arthur Savile's Crime, The Happy Prince and Other Stories
'Every woman is a rebel, and usually in wild revolt against herself.' A Woman of No Importance
'One should never trust a woman who tells one her real age. A woman who would tell one that would tell one anything.' A Woman of No Importance
'As long as a woman can look ten years younger than her daughter, she is perfectly satisfied.' The Picture of Dorian Gray
Oscar Wilde quotes on men
'Whenever a man does a thoroughly stupid thing, it is always from the noblest motives.' The Picture of Dorian Gray
'A man can be happy with any woman as long as he does not love her.' The Picture of Dorian Gray
'Men become old, but they never become good.' Lady Windermere's Fan