Definitely Not Dead Yet: unexpected things you learn when you hit your forties
Alexandra Potter, author of Confessions of a Forty-Something F**k Up – recently adapted into major TV series, Not Dead Yet – on the things she's learnt since turning forty.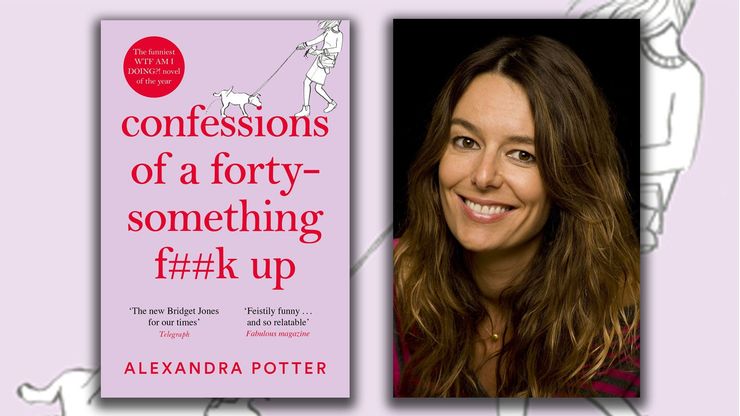 If you're heading towards forty – or you've hurtled past that milestone – and you're still not quite sure what you're doing with your life, you're not alone. Nell Stevens, the protagonist of Confessions of a Forty-Something F**k Up, (and new TV adaptation Not Dead Yet) is newly single, unemployed and feels like her life is a mess. But with the help of her new friend, eighty-year-old widow Cricket, she's determined to turn her life around. 
Here Alexandra Potter, author of Confessions of a Forty-Something F**k Up, shares the unexpected things she learnt when she hit her forties, from the joys of fleece-lined rubber gloves to a new-found love for Gardener's World. Although we're not sure Monty Don has made the US adaptation. . .

A sense of humour becomes your secret weapon
Gone are the days when a GSOH was reserved for an online dating profile. Now it's part of the survival kit to help you navigate your forties. Bette Davis famously said that 'old-age ain't for sissies' and while being forty-something doesn't make you old – far from it – there's no denying you're moving away from your youthful twenties and thirties and into this new stage called 'mid-life.' It's a decade when strange things start to happen. Time speeds up. Gravity begins to take its toll. Things can get a little blurry. You start trying to find dresses with sleeves. All of which can feel rather scary, which is why it's so important to be able to laugh in the face of it all. And to have your sense of humour firmly tucked up that sleeve. 
Flats are better than heels
Once you hit your forties you will have no doubt acquired a shoe rack full of the most beautiful designer heels – but here's the thing – you won't wear any of them. Instead, you'll simply stare at their gorgeousness. You might even take them out and stroke them like an exotic pet (or is that just me?). But guaranteed you will then put them back and pull out your comfy Birkenstocks and trainers. I mean, seriously, how else are you going to do those 10,000 steps a day? 
You will like staying in on a Friday night
When I was eighteen years old and excitedly getting ready to hit the local nightclub, my dad informed me that one day I wouldn't want to go out on a Friday night.  Such a thought was unthinkable. 'Don't be ridiculous!' I scoffed. 'That day will never come!' But guess what? My dad was right. That day did come and it was when I was in my forties. However, more unexpectedly, that day arrived not with a sense of sadness and a bad case of FOMO, but with jubilation and JOMO. Nowadays Friday nights consist of Netflix, pyjamas and a takeout and I couldn't be happier.   
You will develop a crush on Monty Don
Forget the likes of Brad Pitt and the Hollywood A-List. Being in your forties means falling in love with gardening, appreciating nature and tuning into Gardener's World to hang on Monty Don's every word.  I mean, seriously, have you seen his Jewel Garden?   
You will get excited about cleaning products
I'm in a WhatsApp group with friends, all my age. Whereas in our twenties our excitement was reserved for single men who drove convertibles, now we're getting enthusiastic over the most amazing pair of fleecy-lined rubber gloves, a brilliant new product that really does get the limescale off the kettle and 'life-changing' dryer balls. In fact, I think one of my friends was more breathless with excitement over her new shower snake, a device you put down the plughole, than she was about a first date with a new man. 
You begin to sound like your parents
'Close that door.' 'Were you born in a field?' 'Turn off the lights!' 'Do you think money grows on trees?' 'Turn off the tap.' 'Pick up those wet towels.' 'Stop walking around in your socks.' 'What time do you call this?' 'If you're cold, put a jumper on.' Just a few of the very many alarmingly familiar things you will start hearing coming out of your mouth.  
That second glass of wine gives you a hangover
Remember when you could down several glasses, a couple of cocktails, a nightcap and still find yourself at your desk, bright-eyed and bushy-tailed in your twenties? Even in your thirties, sharing a bottle of wine with your friends or partner was very much the norm. Now, in your forties, you'll discover that fun-filled second glass of wine will result in a not-so-fun-filled headache. In fact, talking of which, has anyone seen the Berocca?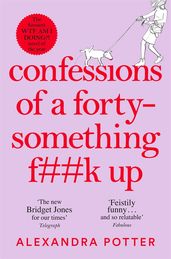 Also available in audiobook form, hilariously read by Sally Phillips


Author photograph (c) Rhian Ap Gruffydd