'Now that many of us may live far longer a whole new attitude is needed to ageing.' Maeve Haran on why sixty is the new forty
The bestselling author of The Greek Holiday on being a badly-behaved baby boomer and how our perceptions of old age are changing.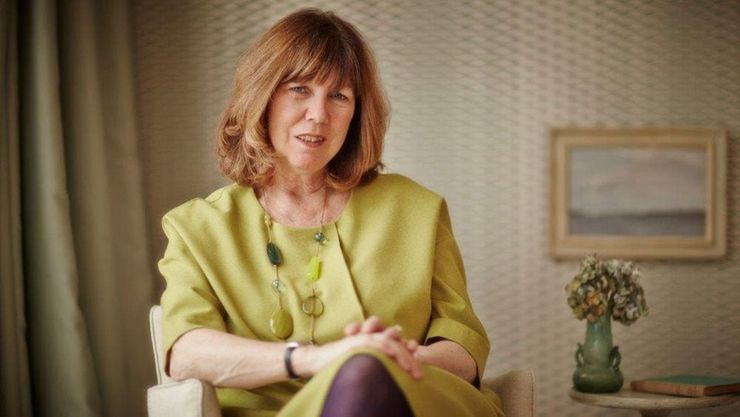 Maeve Haran is the bestselling author who is loved by her fans for her escapist novels of friendship and romance. Her novel The Greek Holiday follows four old university friends as they return to the romantic Greek island they visited in their youth. All four are searching for something to help them through difficult times, and in Kyri they discover the opportunity to reinvent themselves, embrace love and happiness and help the local community. At the heart of the book is the importance of female friendship, a theme that Maeve returns to again and again. Here Maeve discusses the importance of female friendships and family relationships as we age, why sixty isn't old anymore, and why her 25-year-old son thinks she needs looking after. 
I suppose I'm a writer who tries to write in a light way about serious things. I like my books to be about something as well as being escapist and enjoyable.  I think it gives the reader a deeper experience as well as being more rewarding for me to write because I'm exploring a new idea with every book. 
For instance, a couple of years ago I looked at how sixty is no longer old. The book was inspired by looking at a photo of my mother. She was a busy working woman, a GP with four children and a tremendous role model to me. Yet at sixty, following the dictates of the time, she had a short curly perm like the Queen's and looked like an old woman. I at the same age still wore jeans and dressed in Zara and H&M.
Women's lives have changed dramatically since our mothers' generation, providing new choices, opportunities and pleasures for women as well as new stresses. We want to be independent women with our own incomes even when we have children. I tried to reflect this conflict in my first novel, Having It All, which rather to my amazement turned out to be a worldwide bestseller, translated into twenty-six languages.
Family relationships are endlessly fascinating to me, not surprisingly since they are both what form us as children and what sustain us as adults.
Another recurring theme in my books is the power of female friendship. This comes through strongly in An Italian Holiday and again in my most recent novel, The Greek Holiday. This is a force so many of us rely on when we face pain, loss, anger or adversity. As the greeting card rather aptly puts it 'Husbands come and go, but friends last forever!'
As a rather badly-behaved behaved baby boomer myself, I'm also fascinated by how this hedonistic generation approaches ageing – mostly by pretending it isn't happening. During the recent lockdown my 25-year old son came home to make sure I behaved responsibly, probably a good thing! 
I also explored the question of how age is now perceived very differently in my recent novel In a Country Garden, which charted four friends trying to find a better way of living as they got older, creating what the locals dubbed a New Age Old Age Commune. Now that many of us may live far longer a whole new attitude is needed to ageing and how we choose to manage it.
Which leads me to another theme that fascinates me – our capacity to go on changing. Once women's' lives were considered over at about fifty, and sixty was positively ancient. But our attitude now is totally different. We want to go on changing and learning, acquiring new skills, new friends and new experiences for as long as possible. So self-discovery – especially in the sunshine, has become the subject of two of my recent books, especially my latest The Greek Holiday.
And of course, it's never too late for romance! I have friends who are either looking for love or falling in love when previously they would have been expected to sit quietly by the fire or pray for grandchildren to keep them occupied. And I'm thrilled that two of my books have been shortlisted for the Romantic Novel of the Year!
I never have any idea what I'm going to write next until I finish the book I'm working on, which makes being a novelist wonderfully exciting.
Most important of all when I'm writing I try to never forget that life can be both fun and funny.