Acquisition of Kara Gnodde's debut book
The Theory of (Not Quite) Everything will be published in hardback, e-book and audio on 16 March 2023.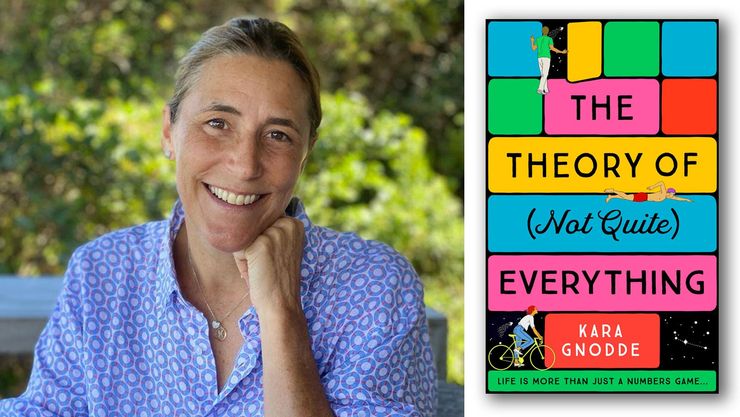 Mantle (Pan Macmillan) has acquired 'extraordinary' novel The Theory of (Not Quite) Everything by Kara Gnodde, which it will publish as its lead debut fiction title for 2023.
A beautiful, warm-hearted and poignant story about two siblings, Art and Mimi, who, bound by their parents' tragic deaths, find themselves living together with their outlook aligned on not quite everything.
The Theory of (Not Quite) Everything tells the story of Mimi, who is naturally curious and determined, but living a constrained life defined by her demanding maths genius brother. Art's every move is dictated by routine and his pursuit to solve an important, but notoriously complicated maths problem. When Mimi decides to find love, Art does the only logical thing: sets a strict mathematical path for her quest. Then Mimi meets Frank – a spontaneous stargazer, and also a mathematician. But not algorithm approved. Over time, the siblings' relationship is tested to breaking point – something about Frank doesn't quite add up, and only Art can see it. . .
'Mantle will publish this extraordinary novel as its lead debut fiction title for 2023, supported by an extensive marketing and publicity campaign. The Theory of (Not Quite) Everything is as quirky as The Rosie Project, as funny as Eleanor Oliphant, as romantic as The Flat Share, and as universal as the laws of mathematics. It is an intelligent, tender, and uplifting novel about brothers and sisters, true love in all its forms, and a maths problem that could quite literally change the world overnight.'

Alice Gray, Mantle
Kara Gnodde grew up in Johannesburg. Having worked for Saatchis in London, she lived in Japan, Hong Kong and Singapore, before returning to the UK where she lives with her husband and three children.
'In The Theory of (Not Quite) Everything, the siblings are involved in a love triangle of sorts – with maths as its beating heart. Art tries to convince his beloved sister that the world can be navigated with rationality, anchored in numbers. But the bonds of family and the calculations of the heart can be determined to follow a logic of their own. It was immediately clear that Mantle was the right home for Mimi and Art: they were so enthusiastic about the off-beat, complicated siblings, and we agreed on the balance between family drama, love and the riff on maths. The editorial process has been a joy – the whole Mantle team is fantastic.'

Kara Gnodde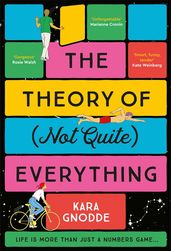 Author photograph (c) Freya Gnodde