Ten Things I Learned During NaNoWriMo
Rachael Lucas is a mother, gardener, coveter of beautiful things, outgoing introvert, reader, bed lover, early morning riser, night owl and a sleep deprived mass of contradictions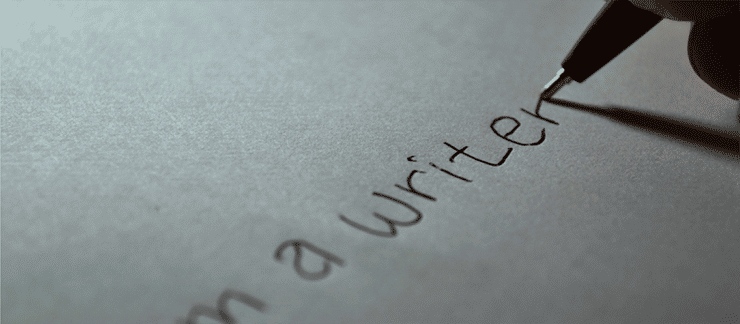 Rachael Lucas is a mother, gardener, coveter of beautiful things, outgoing introvert, reader, bed lover, early morning riser, night owl and a sleep deprived mass of contradictions

Rachael also self-published her first book Sealed With A Kiss which went on to be a Kindle top ten bestseller. It has since been published in paperback and ebook by Pan Macmillan with a gorgeous new cover. Her latest work, Sealed With A Christmas Kiss, is out in ebook now and is the perfect gift to yourself this Christmas!​
I wrote the first draft of Sealed with a Kiss during NaNoWriMo in 2010. (I really need to get over my thing about challenging myself, and start putting things like "go to a spa for a week" on my bucket list.)

Anyway, for those of you who're wondering what all the Nano fuss is about, or for those of you who're hurtling towards the finish line, here are some of the things I learned along the way.

1.  The first rule of Nano is - you have to write. A lot. And then write some more. If you're
      going to write daily, you're looking at precisely 1667 words, 30 days in a row. And if
      you let it slide for a day or two, the numbers creep up surprisingly fast.

2.  Nano works. Especially if you don't mind eating or sleeping, that is. But as a crash course
     in discipline, it is amazing. Even if half of what you write is utter nonsense – as I've learned
     since, half of ANY first draft is quite often nonsense, and you can't edit a blank page.
     So just keep writing.

3.  You will dream about your characters. You will daydream about your characters. You will
     find yourself standing in the school playground, wondering how you got there, realising
     you've driven on autopilot. You'll write in cafes and realize you're pulling faces that
     correspond with those of your characters as you type.
 
4. Twitter helps. People on there are absolutely lovely and encouraging. There's a whole
     community of writers all over the world taking part and there's always someone to cheer
     you on, challenge you to a 30 minute word sprint, or commiserate about your feeble
     daily word count.

5. Writing 50,000 words in a month means you are wrapped up in your work and it can take  
     over, slightly. In my world this meant the children learned pretty quickly that they could
     get away with quite a lot if they asked me whilst I was bashing away at the laptop.
      ("But Mummy you SAID we could eat chocolate for dinner…")

6. You will discover all new levels of procrastination. I cleaned out all my kitchen cupboards,
     tidied all the bookshelves, reorganised the baking equipment, and even did some ironing.
     All that so I could stay up until 2am writing, and stagger around with huge black eyebags
     for a month. (Two words: Touche Eclat)

7.  You'll discover there are more websites about writing than you could ever read, even if
      you stayed awake all night for the rest of your life. Many of them written by people
      procrastinating about writing the thing they're supposed to be writing.

8.  As you're slogging away, you'll hear writers saying their first book was the fastest
     they've ever written, and that the process becomes more, not less painful. I remember
     reading that as I worked on the first draft of Sealed with a Kiss and thinking that
     couldn't possibly be true. I'm just going to leave that point there and creep off, tactfully.

9.  Grab yourself a Beta reader. A Beta a person who is the target audience for your book,
     a kind person happy to read along as you write, tell you when things aren't working,
     and hopefully when they are. They'll fall in love with the book alongside you, cheer you
     on when things seem insurmountable (there's a point in every first draft where you think
     the writing is never going to end, and nothing makes sense) and be waiting eagerly
     for the next instalment.

10.  And when you hit the end of November and the magical 50,000 words, what then?
        Well, I kept writing until for another two months until I finished Sealed with a Kiss.
        I then put it to one side for a long time before I even looked at it again – that really helps,
        because you need to be able to look at what you've written objectively,
        before you can decide whether it works.

In the meantime you can climb over the mountain of discarded mugs, make your way out into the December light, and congratulate yourself for writing a whole novel!
For more about Rachael, visit her blog at rachaellucas.com or say hello to her on Twitter, where she can be found talking nonsense under the username @karamina (and if you ask, she'll explain the origin of the slightly odd name).