Natalie Haynes on Greek myths, ancient ruins and The Children of Jocasta
We get to know Natalie Haynes, broadcaster and author of the stunning reimagining of the Oedipus and Antigone stories, The Children of Jocasta.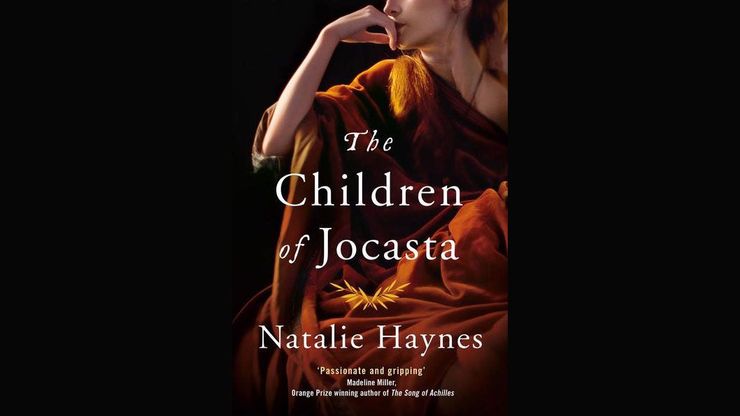 Are there any other Mantle authors that you're a fan of?
CJ Sansom, obviously. I don't know any history between the fall of the Roman Empire and (at best) Jane Austen, so I love historical fiction. It is all like a thriller to me, since I never have any idea what actually happened next. 
Is there a book that makes you cry?
I am a massive crybaby. Things that have made me cry: almost any Olympic athlete winning or losing, every episode of Bake Off, a sad horse on the news.
Books which have made me cry: most books. I can't even describe the end of A Wrinkle in Time without crying. I can't think about Toibin's Testament of Mary (or Brooklyn) without welling up. I can't answer any more – I need a tissue. 
Which book have you reread the most?
I go back to Armistead Maupin's Tales of the City when I'm ill. So that has to be quite a few times over the past twenty years or so.
I read The Luminaries three times for the Booker, ditto The Song of Achilles for the Orange Prize. I have read every Agatha Christie, Ruth Rendell, Dorothy L Sayers, Margery Allingham etc more times than I can remember. I do like a crime novel. 
Is there a book you wish you'd written?
So many. I wish I'd written Ruth Ozeki's A Tale for the Time Being. I wish I'd written Ali Smith's How to be Both. 
What makes you happy?
Walking through Regent's Park in terrible weather. 
Which book do you most often recommend to friends?
Mark Dunn's Ella Minnow Pea. 
Where in the world do you find yourself returning to and why?
Regent's Park. It's my cauldron (for fans of Lloyd Alexander) – the further I am from it, the weaker I become. 
Is there a place that has inspired your work?
Athens, Crete, Mycenae, Paestum, Rome, Pompeii, Herculaneum, Ostia… I love me a ruin. And Edinburgh, where I lived for the best part of a year, across a decade of festivals. I set The Amber Fury there.
Tell us something about yourself that would surprise your readers.
I was once on the cover of a men's magazine. Just kidding: I was on the cover of Mensa Magazine, after I won an IQ test against a bunch of other comedians (I used to be a comedian) at the Edinburgh Fringe. I'm pretty sure someone stole my lunch money that week.
What was your greatest piece of luck?
Meeting (her partner) Dan Mersh. 
What's the best advice you've ever been given?
Show no fear, show no pain.
Who would be in your dream book club?
My actual Booker judging panel (2013) – Robert Douglas-Fairhurst, Martha Kearney, Stuart Kelly, Rob MacFarlane. 
Do you have a favourite literary character?
Euripides' Medea. Don't call social services – I don't have children.
Tell us about your protagonist and how you came to write them.
Jocasta has only 120 lines in Oedipus the King. Ismene has only 60 lines in Antigone.  So it was easy to succumb to the temptation of giving their sides of their stories. And I felt they were stories which worked really well on the page, as well as the stage, so it was lovely to be able to take myths that I've been reading and thinking about since my teens and turn them into something new. 
The Children of Jocasta is published in hardback and ebook on 4th May 2017.