Publishing Jargon-Buster: Production
Take a look inside the inner workings of a publishing house with our publishing jargon-buster series. This time we're sharing the definitions of the most confusing terms used in book production!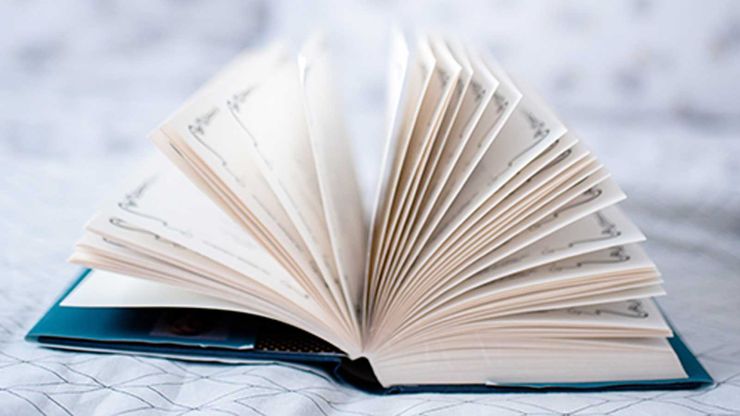 Many of the best bits of publishing jargon lie within the production process. So, being utter word-nerds all, we asked our Production Department to put together this handy glossary. If you were previously unacquainted with the delights of debossing, snot-glue, kiss-cutting or Sherpas, look no further . . .
Bound proofs                 
These are bound copies that should match as closely as possible to the end product. However, they usually haven't been through the proofreading process yet. These are used to check binding/construction and by Sales and Marketing departments as review copies. This gives reviewers and retailers an advance look. They are also used as safety-testing for novelty titles - primarily for our Children's books department. 
Coral frosting                 
Coral-like/raised granular effect. Can cause dents on adjacent pages when books are pressed together. Not safe for under three years. This can also be done with glitter and I heard some call this 'flitter' -- a combination of frosting and glitter!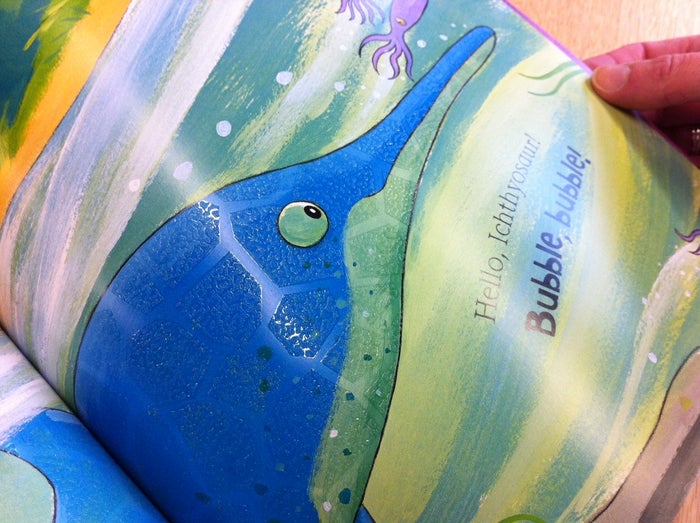 Die-lines                        
A die-line is used in graphic design as a placeholder for assisting in the proper layout of a document that will be die-cut as part of the finishing process.
Die-cutting
See die-lines. A cutter is made according to files supplied. Cutter used to manipulate board/page to desired shape. Can be used for perforations and/or punching the whole way through the board/page, as in the example below.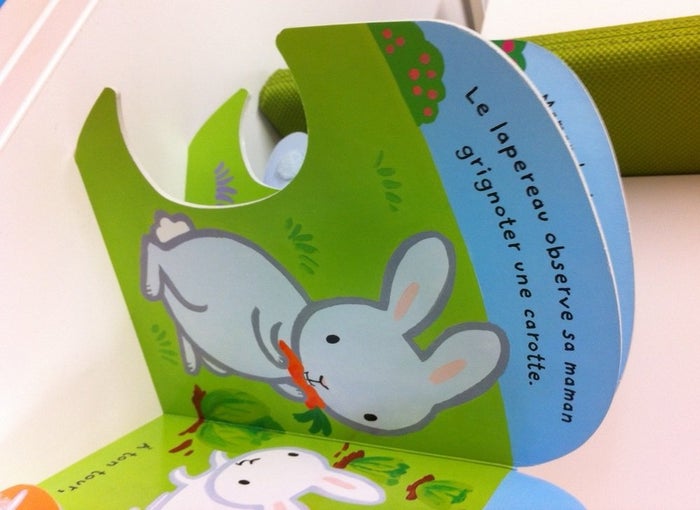 DPI                               
Dots per inch - This is a measurement of print resolution. High res is generally considered to be from 300dpi. Anything below this is considered low res. Different numbers of dots per inch are needed for documents/images to be displayed in print and on the internet, depending on the quality and clarity needed. 
Embossing/debossing      
The process of raising (embossing) or recessing (debossing) an image on a book cover using an uninked block. Can also have multi-layer embossing with different levels of raising. Often used to make the title or author name stand out.
End-matter/Back-matter   
The pages of the book after the main text, including extra sample chapters of the next book, author interviews, an index, order forms, adverts and suchlike.
End-papers                      
Lining paper used for the front and back boards of a hardback book. Also known as end-sheets. See the hardback edition of Chris Riddel's Goth Girl for a stunning example of foil end-papers.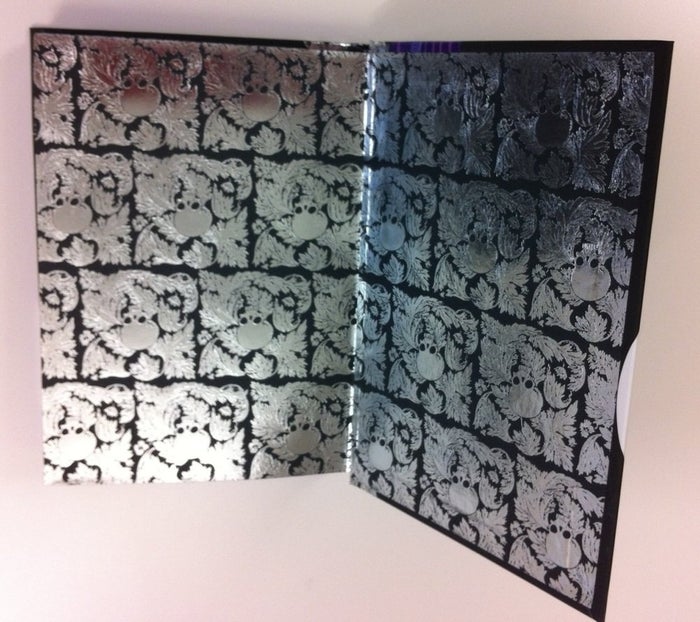 Extent                          
The complete number of pages in a printed book.
Flocking                       
This is the process of depositing many small fibre particles (called 'flock') onto a surface. It also refers to the texture produced by the process.
Foil                              
A finishing process added to covers/sheets using a stamping technique. Foil can be coloured, metallic, or holographic. See the image of Harvest by William Horwood.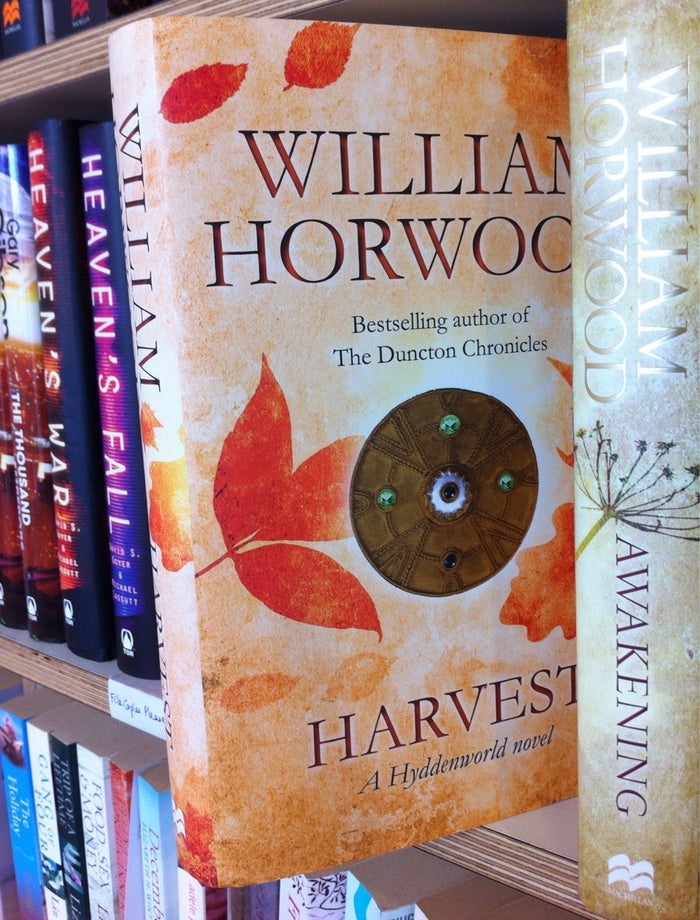 GSM                              
Paper density expressed in grams per square metre (g/m² or gsm). Also known as grammage.
Head/tail bands             
A narrow band of plain or striped sewn cotton glued to the top and bottom of a hardback book's spine. Primarily a cosmetic addition with minimal addition to the binding strength.
Kiss-cut                         
See Die-cutting. Same process, but the cutter does not fully penetrate the page/board, so the pieces can be pressed out or taken off the page by the reader. Used for perforations, stickers or press-out pieces (such as jigsaws). More often used for novelty and children's books. See our picture of Star Paws stickers here: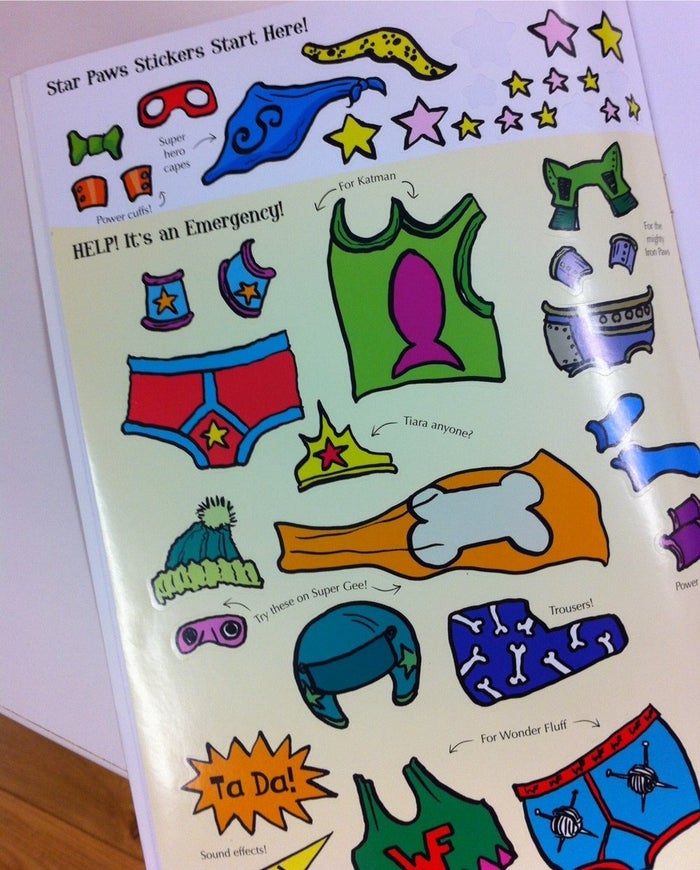 Lamination                   
The application of a transparent gloss or matt finish, added once the ink has dried as a separate process.
Supermatt is a type of lamination with an extra matt feel. Sometimes known as soft-touch matt lamination.
Lenticular                     
A technique that gives images movement when the book is held at different angles or moved. Can be 2-phase/3-phase/multi-phase or 3D effect.
Microns                        
Measure for thickness of paper or board – e.g. a commonly used paper for regular fiction titles is 52/120, which stands for 52gsm (see above for gsm definition) and 120 microns thick.
Pantone/PMS                 
Industry standard colour reference system. Each colour bears a description for its formulation in CMYK (cyan, magenta, yellow and black) percentages. PMS stands for Pantone Matching System and is often what the printers refer to instead of Pantone.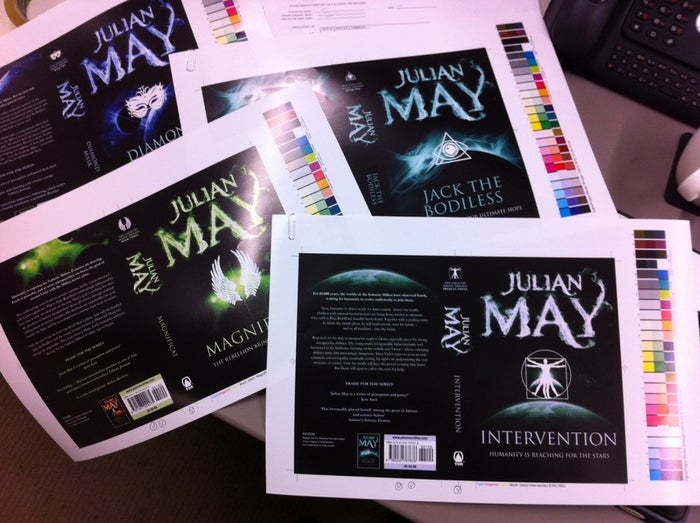 Perfect Bound                
Pages are bound using glue rather than sewn (section sewn). 
Plate                            
Metal, plastic or paper image-carriers used to carry ink to the paper during the printing process. For 4 colour printing (i.e. full colour as opposed to black and white) a separate 'plate' is used for each colour.
PPC/PLC                       
Printed Paper Case – this is where the cover art is printed directly onto the hardback cover, rather than it having a separate paper jacket. This produces a high gloss finish. Also known as a Printed Laminated Case.
Prelims/front matter      
The pages of the book prior to the main text, including contents page, copyright information, dedication, etc.
Sherpa                         
Four colour digital print-out of the cover artwork, a type of proof to check colours are printing correctly before printing of the book (most commonly used in black and white printing, rather than illustrated colour printed) See images taken from our Leigh Evans and Julian May books.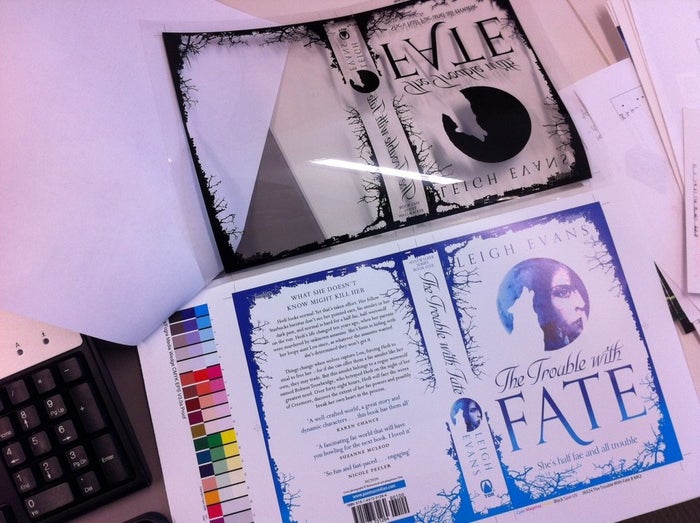 Snot glue                      
Small piece of transferrable and removable, snot-like glue, often used to affix removable components to the inside cover of books. Such as CDs in plastic envelopes, 3D glasses, posters etc.
Sprayed edges               
Where the edges of a book are sprayed for cosmetic effect.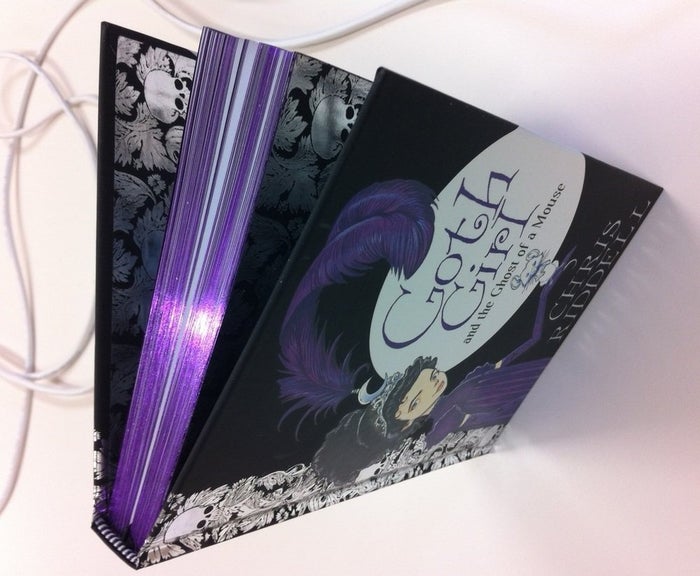 T&F (touch and feel)      
Books including elements such as fur, leatherette, sticky. See Gruffalo Touch and Feel as an example.
TPS                              
Trim Page Size – the size of a book measured in millimetres.
Typesetting                   
When the text is transformed from for example a word document to designed, print-ready book pages, set in a particular style or font. This can be done in-house or outsourced.
Varnishes                      
UV/Matt/Machine/Aqueou – these are all coatings on top of a printed product to enhance its visual effect, referred to as finishes.
Spot UV Varnish is where spots of the page/cover have been flooded with varnish (giving a slightly raised effect) rather than the whole page/cover. Often used to enhance either a book title or author name, or a particular visual element on the cover to make it stand out from a matt background.
Wibalin                        
An unwoven cover material used to simulate cloth on the cover of books. This is wrapped around the book cover board. It's possible to stamp foil on wibalin boards to e.g. produce an author name, title and imprint logo on the spine of a book.
Wire/saddle stitch          
A binding type where sections are stapled rather than sewn/glued in.