4 bookshops you should visit in Bath
Explore our favourite bookshops in the beautiful city of Bath.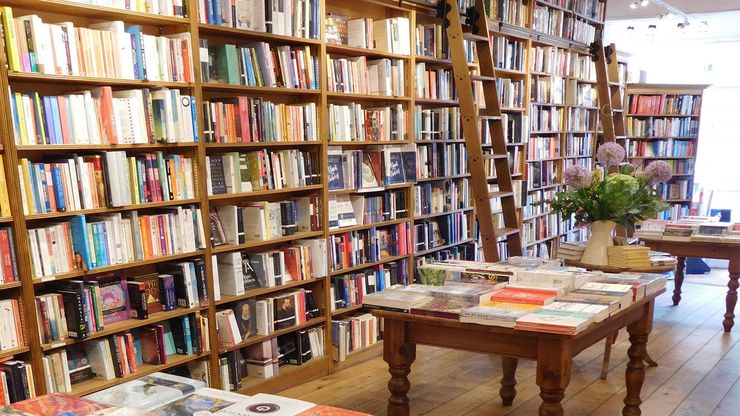 With sweeping vistas and an enthralling literary history, the city of Bath is not to be missed. Here, we bring you four of our favourite bookshops to peruse on your next visit.
Mr B's Emporium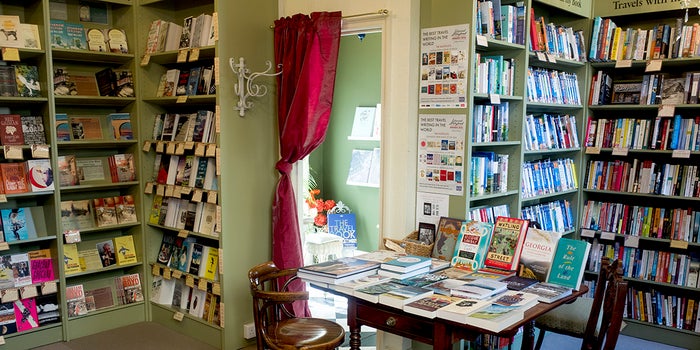 Probably the most famous bookshop in Bath is Mr B's Emporium, with its signature bath full of books in the middle of the shop floor. But as well as its iconic design choices, Mr B's also stands out for the incredible passion of its booksellers. The staff at Mr B's are so passionate about connecting books with the right readers that they run Reading Spas, where booklovers can spend an hour and half having a personalised chat (over cake, of course) with a bookseller who will then hand-pick them a tower of books perfectly suited to their tastes. The shop also offers reading subscriptions, where the subscriber is assigned a dedicated 'bibliotherapist' who will select them a carefully chosen book every month.
Topping & Co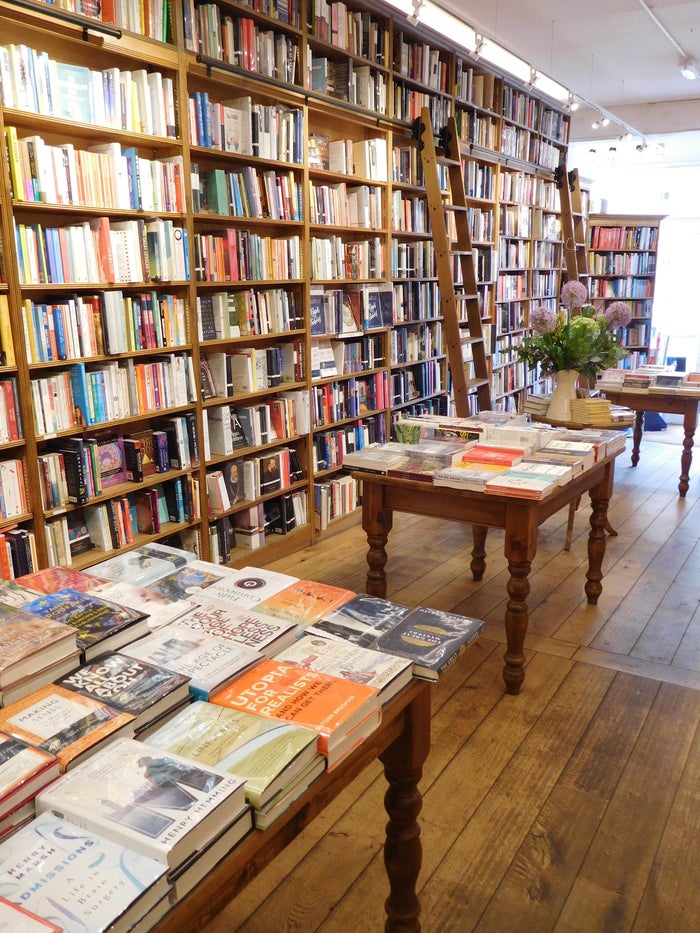 Topping and Company is a gorgeously old-fashioned bookshop on the surface, with ladders lining the floor-to-ceiling shelves. But what's inside is far from outdated: the bookshop frequently hosts the most exciting new authors to speak about their work, and the shop's impressive collection ranges from politics to art, from science to page-turning thrillers.
Visit Topping & Co's website here.
George Bayntun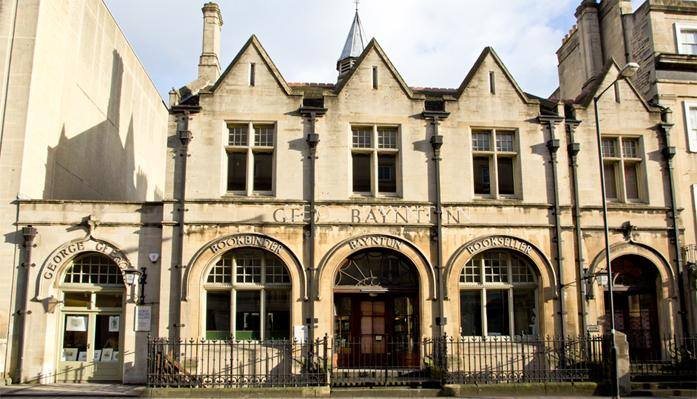 Located right by the train station, the George Bayntun bookshop is seriously eye-catching. To gain access, visitors will first have to ring a bell to be let into the shop, making you feel as if you're stepping right into a piece of the past. Inside, visitors will be blown away by the selection of rare and antiquarian books, including beautiful maps and rare first editions.
Visit George Bayntun's website here.
Bath Old Books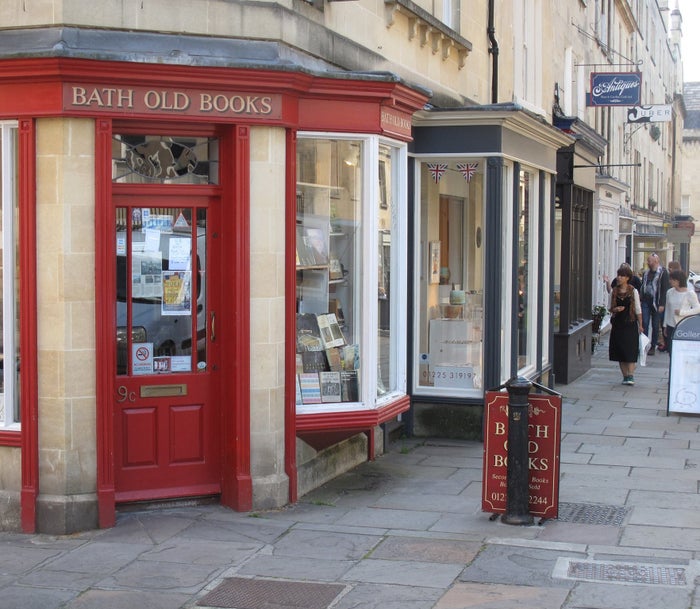 The most famously beautiful road in Bath has to be the Royal Crescent, but just moments away you'll find Bath Old Books. This second hand bookshop has a range of specialisms including books on Bath, and Jane Austen. It may look small from the outside, but on the inside, it's packed to the brim with hundreds of second hand books, all in great condition.
Visit Bath Old Books on Facebook here.
For those looking to immerse themselves further in the literary history of Bath, take a look at our tour of Jane Austen's home city, as seen through her eyes: