Beloved Holocaust survivor and bestselling author Eddie Jaku dies aged 101
Eddie Jaku, much-loved bestselling author of the unforgettable memoir The Happiest Man on Earth, has died.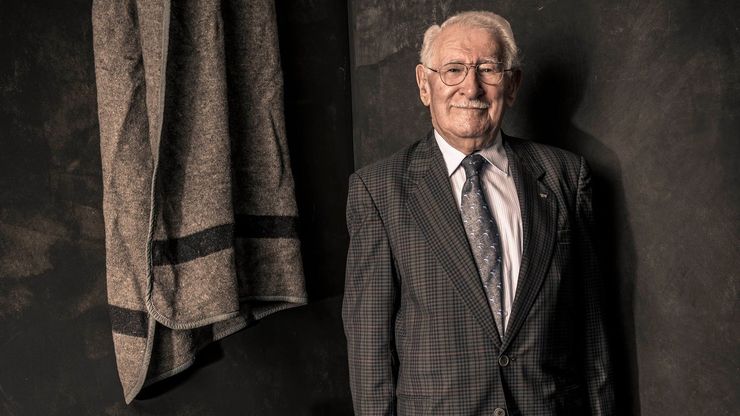 Eddie Jaku OAM, Holocaust survivor and bestselling author of The Happiest Man on Earth has died, aged 101. 
Jaku's unforgettable memoir, an uplifting story of resilience in the face of terrible adversity, was published to huge acclaim by Pan Macmillan Australia in August 2020, and a few months later by Pan Macmillan here in the UK.  
Pan Macmillan wishes to extend its condolences to Eddie's family and friends.
Ingrid Connell, Publishing Director, says:
'Eddie's message of hope and compassion, his refusal to hate in spite of suffering so much during the Holocaust, is a lesson for us all. We are proud to publish him and to have helped bring his story out into the world.'
More about Eddie Jaku
Eddie Jaku OAM, was born Abraham Jakubowicz in Germany in 1920. In World War 2, Eddie was imprisoned in Buchenwald and Auschwitz concentration camps. In 1945, he was sent on a 'death march' but escaped. Finally, he was rescued by Allied soldiers. In 1950 he moved with his family to Australia where lived until his death in October 2021. Eddie has volunteered at the Sydney Jewish Museum since its inception in 1992, and had two sons with his wife Flore, as well as grandchildren and great-grandchildren.
Eddie made a vow to smile every day and believed himself to be the 'happiest man on earth'. In his inspirational memoir, he pays tribute to those who were lost by telling his story and sharing his wisdom.
If you'd like to discover more about Eddie, here we share three lessons learnt from reading his unforgettable memoir.
Photograph credit: Tim Bauer