How I came to write about The Boys in The Boat
Daniel James Brown shares how his book The Boys in the Boat came to be.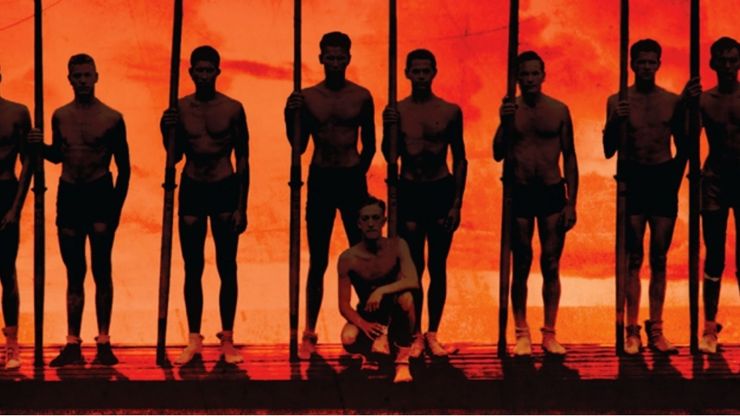 Daniel James Brown shares how his book The Boys in the Boat came to be. 
We love a good story here in the country outside of Seattle—this dank, drippy Northwestern corner of America. The winters are long, wet, and dark, so we huddle indoors for months on end, sipping our cappuccinos, tending our woodstoves, reading, writing, and swapping stories, waiting for a summer we know may not arrive until mid-July.
So it was with no small amount of interest that one wet autumn day six years ago I found myself perched on a chair next to the deathbed of my neighbour Joe Rantz. Joe was in a hospice for the last weeks of his life. His daughter Judy had been reading one of my books aloud to him and he had expressed an interest in meeting me. We talked about that book for a bit, but then Judy turned the conversation to Joe's life—to his experiences growing up in the woods, his abandonment by his parents, his struggle to support himself when the Great Depression hit. At some point, as Joe rasped out his story, Judy got up and took something from a shelf. I saw the glint of gold before she handed it to me. When she laid it in the palm of my hand I saw that it was an Olympic medal from 1936—the Nazi Olympics.
The conversation quickly moved into Joe's experience as one of the nine young Americans who had rowed an eight-oared shell to victory in Berlin that year, defeating a German boat as Adolf Hitler looked on. As Joe described the extraordinary race that had brought home the medal, and the series of improbable events that had preceded it, his tale began to mesmerize me.
Then I noticed that as he went on with his story, Joe was beginning to tear up at times. He was a big guy, a rugged man six-foot-three inches tall and still muscular in his old age. In his later life, he had made his living hauling massive cedar logs down out of the mountains and hand-splitting them with an axe to make fence posts and rails. He wasn't the sort of fellow you expected to see crying. Finally it dawned on me that the tears came whenever he talked about the other boys in the boat. He was shedding tears out of sheer love for them, or rather what they had all become together long ago.
I knew then that this was a story that needed to be told. It was a big, sweeping story. It was a story about grace and pride and the pursuit of the ideal. About grit and determination. About overcoming long odds and pulling together to achieve a common purpose. About democratic idealism coming face-to-face with Nazi cynicism. About good and evil. About the human heart.
I asked Joe that day whether I could write his story and he said he'd be honoured. But then he paused and added a caveat—it wasn't to be his story; it had to be about the boys in the boat.