Isaac Carew's first cookbook The Dirty Dishes to be published by Bluebird
Bluebird are delighted to announce that Isaac Carew's first cookbook will be published by Bluebird in 2018.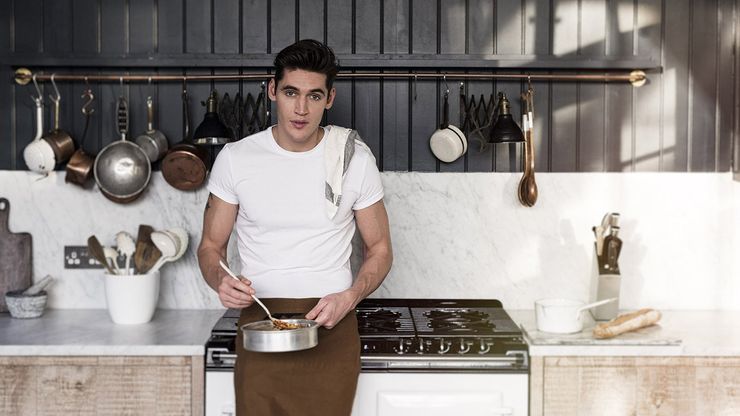 Carole Tonkinson, Publisher of Bluebird, an imprint of Pan Macmillan, has acquired World rights for the chef-turned-model Isaac Carew's first cookbook, The Dirty Dishes, from Hellie Ogden at Janklow and Nesbit UK.
Isaac started out as a Saturday boy in Hackney picking spinach leaves and cleaning mussels from the age of 8 as he worked in kitchens alongside his father and godfather. He went on to train at culinary school for two years and got his big break in 2007 cooking for Angela Hartnett at The Connaught and Cielo in Miami. In 2008, Isaac was spotted outside Selfridges and approached to become a model. He has fronted major campaigns for the likes of Hermès, Moschino and Valentino and been photographed by Rankin and Nick Knight. About a year ago, in tandem with his successful modelling career, Isaac started Instagramming his dishes. He gathered followers at such a rate, he decided to launch The Dirty Dishes, a website and YouTube channel dedicated to easy, delicious meals. His cookbook, The Dirty Dishes, will be published in May 2018.
Last week, Isaac was also signed to appear on Channel Four's The Ultimate Shopping List with Michel Roux Jr. The Michelin Star chef will be joined by a range of industry experts as he compiles a guide to the best food and drink products available in Britain. Across the series, produced by Maverick Television, Michel will look at products available across the board – from top range, expensive to own-brand budget items – to reveal the qualities that make one product more appealing than another and when it might be worth spending a little extra or trying to save a few pennies.
Carole Tonkinson says: "Isaac has impeccable culinary credentials, heaps of charisma and a cheeky voice and way with food that set him apart from the hordes of Instagrammer foodies. I am sure he is going to make a big noise on the cookery scene. Isaac' s passion for food is irrepressible and he knows his stuff inside and out from simple and quick after work supper ideas to homemade pasta for weekend feasts-- but I have to admit his chocolate cake covered in frozen raspberry dust absolutely sealed the deal. We signed Isaac within about four hours of meeting him and are thrilled we have. The TV news is surely the first of many such outings for Isaac. We feel very lucky to be working with him."
Isaac Carew says: "I'm incredibly excited to be returning to my culinary roots and working with Carole and the whole team at Bluebird – it really is a dream come true, I can't believe I'm writing my first ever book. Bring on 2018!"