30 Thrifty Meals For Less: enjoy thirty free budget recipes from Jack Monroe
Download 30 Thrifty Meals for Less, the free ebook from No. 1 bestselling author Jack Monroe, published alongside her brand new budget cookbook, Thrifty Kitchen.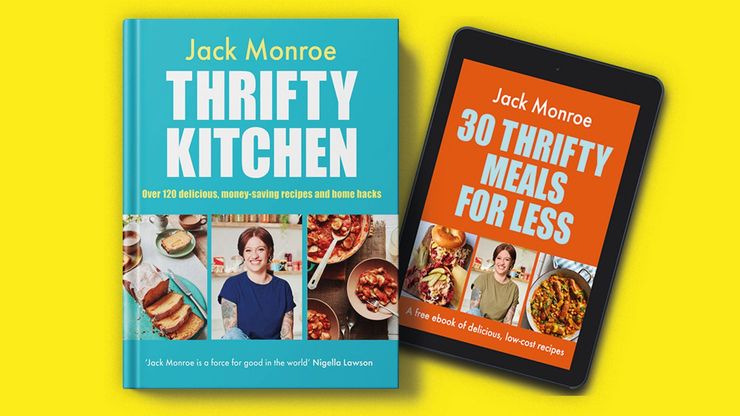 In her new cookbook Thrifty Kitchen, Jack Monroe shows readers how to turn basic ingredients into nourishing, mouth-watering meals, sharing 120 low-cost recipes. Featuring warming curries, pies, sauces and tasty puddings, it's designed to help people eat well, while spending less.
Alongside the new cookbook, a free ebook – 30 Thrifty Meals for Less – which features thirty low-cost recipes (ten brand-new recipes from Thrifty Kitchen, plus twenty budget favourites from Jack's previous books), is now available to download.
'In this ebook you will find a handful of the recipes from my cookbooks that have kept me and my Small Boy – who isn't so small any more – going for the last ten years. I hope you find some of it mildly inspiring, a bit useful and adaptable for your own household needs and circumstances. Frugality can be exhausting, complicated and overwhelming; I've tried here to make some elements of it genuinely enjoyable, simple and very gently life-changing instead. It won't make everything easier overnight, but it may make some things a little better, one day, one tin of budget tomatoes, one extra pound in your pocket, at a time.'

Jack Monroe
In addition to being the author of bestsellers Good Food For Bad Days, Tin Can Cook and Cooking on a Bootstrap, Jack is a passionate campaigner against hunger and food poverty in the UK. She has given evidence to parliamentary inquiries and consulted on the School Food Plan and National Food Strategy. Jack is working on a new price index, The Vimes Boots index, to measure the cost of basic foodstuffs and inflation as it affects those on the lowest incomes.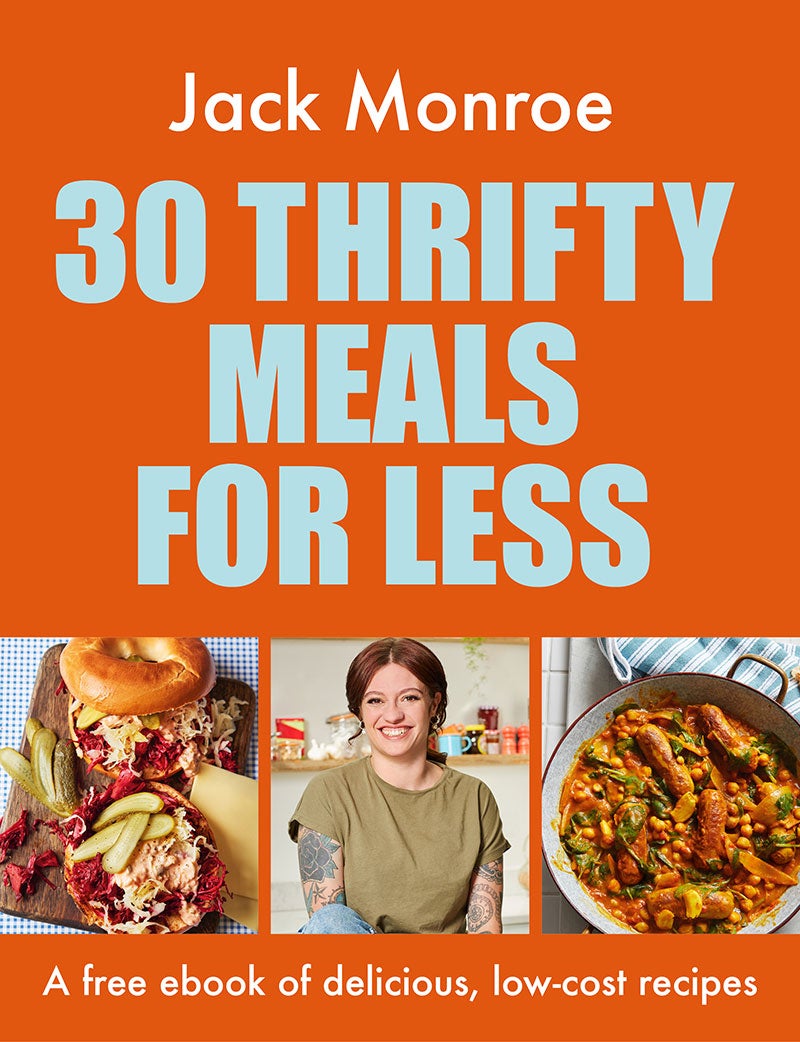 Download the free ebook