Reading group questions and discussion starters for Poorna Bell's Stronger
We've teamed up with Afrocenchix to curate reading group questions to guide your book club through the stirring and inspirational themes raised in Poorna Bell's Stronger.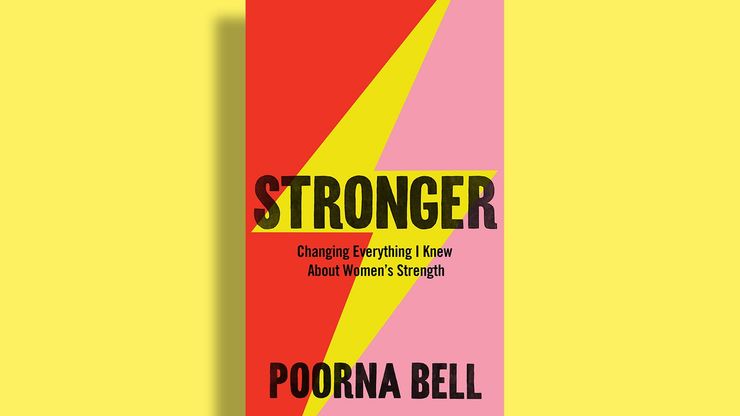 Now a competitive amateur powerlifter who can lift over twice her own bodyweight, Poorna Bell is perfectly placed to start a crucial conversation about women's strength and fitness, one that has nothing to do with weight loss. In Stronger she challenges the notions taught to us as girls, and examines how all of us can tap into our reservoir of inner strength to make us our strongest selves mentally and physically. 
The themes explored in Stronger are vast, ranging from grief and loss to our relationship with diet-culture. So to help you discuss and debate and unpack, we've teamed up with the amazing team at Afrocenchix, a multi award-winning natural hair care company, to create reading group questions to help guide your book club's conversations.
'If you are the girl, the woman who feels like she is never enough, that she will never be as strong, as good, as capable, I am here to tell you that you are enough. I am here to tell you that while it shouldn't have been your burden, you can write a different story.'

Poorna Bell, Stronger
After reading Stronger, how would you define strength? 
Have you made any changes to your lifestyle as a result of the book, if so, which passages inspired you? 
What's sources of strength did Poorna draw on to overcome her immense personal tragedies? 
What makes you feel most at home in your body?
Poorna talks about the strength she saw in her sister, and the impact it had on her niece. What did you take from this?
What other notions are we taught as girls, that you think should be challenged? 
Stronger is all about refusing to be boxed in by stereotypes. Do you think we're moving beyond gender stereotypes surrounding strength?
Do you think reading Stronger has changed your relationship with exercise? If so, how?
What makes you feel strong?
Do you think the conversation around diet culture is changing? If so, how?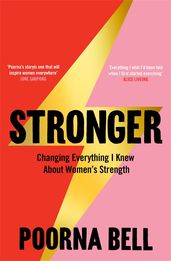 Stronger is also currently included in the beautifully curated Afrocenchix Book Club Box, the ultimate gift for those that love self care and contains treats for your mind, spirit and hair!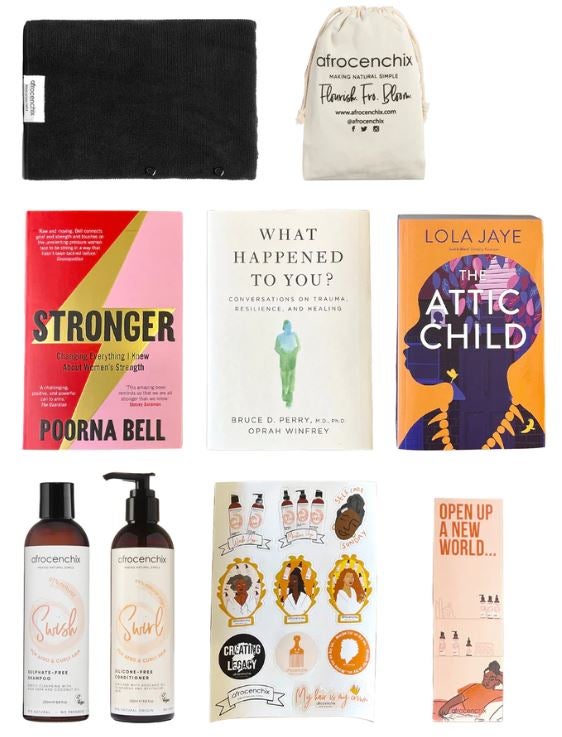 The Afrocenchix Book Club Box contains: 
Afrocenchix Swish, Swirl & Microfibre Towel (worth £50), full size bottles of our award-winning sulphate-free shampoo, silicone-free conditioner and hassle-free towel for a quick and easy wash day. It even comes in a handy cotton bag, which is great for travelling or going to the gym! 
Exclusive Afrocenchix Bookmark to help you keep track while reading. 
Afrocenchix Stickers Set to ​​dress up your laptop, phone, planner, calendar, scrapbook or whatever you want! 
A golden ticket which gives you free entry to an exclusive Afrocenchix & Pan Macmillan Book Box Club event. 
The Attic Child by Lola Jaye, an epic historical novel exploring trauma, joy, family secrets, love, loss, identity and belonging. It's released on 28th April so our Book Club gets a sneak peak! 
Stronger by Poorna Bell, a mixture of memoir and manifesto, this book is about strength and relationship between physical and mental strength. 
What Happened To You by Oprah Winfrey, Dr Bruce Perry, a book based on the personal conversation between Oprah and brain expert Dr. Bruce Perry that focuses on childhood trauma and how it influences the people we become.
About Afrocenchix: 
Afrocenchix is a multi award-winning natural hair care company backed by Google. We blend top quality ingredients into safe, effective, vegan products for afro and curly hair. We were the first brand of our kind to be stocked in Superdrug, Whole Foods Market UK and Holland& Barrett, and we're loved by thousands of customers worldwide.
Created in partnership with the Afrocenchix team.