Alexia Arthurs on being Jamaican in America and her favourite books
Alexia Arthurs, author of the vibrant, lyrical, intimate collection of short stories How to Love a Jamaican, on the realities of being a person of colour in America and her favourite reads.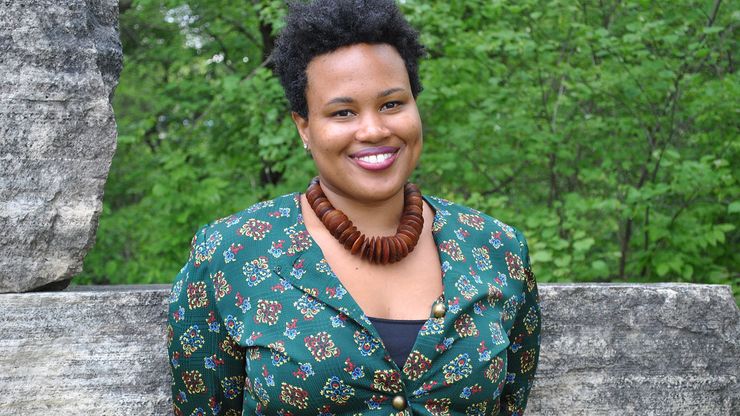 Alexia Arthurs, author of the short story collection How to Love a Jamaican, talks to us about the realities of being a foreigner and person of colour in America, and recommends some of her favourite books on race, womanhood and moving to America. 
I've lived in the United States since I was twelve. That twelfth year of life is really significant for me, first because we left Jamaica, and second, because I started my period. No other year of my life can I so assuredly point to the facts of life events. What I mean is that I trust my memories from that year. 
I left New York for Iowa City when I was twenty-four. I left for graduate school and stayed longer, a total of five years, to finish the stories that would become How to Love a Jamaican, my debut short story collection about the anxieties of Jamaicans. The Midwest had a way of breaking my heart – race relationships were more backwards than anything I'd encountered in New York. I was working as a barista. I wasn't sure that my writing could take me anywhere. I progressed through a depressive spell by watching all nine seasons of "The X-Files." I knew that the Midwest was not my home. 
Once upon a time, my family lived in Jamaica. Leaving is a transition I'm still somehow not used to. I don't know why. Perhaps its less about leaving Jamaica, and more about how leaving fractured my family. Those questions of what ifs. Those years of my Jamaican childhood are visceral with memory. In every story I write, when I imagine the houses in Jamaica, I am remembering my grandmother's house in Mandeville. 
But Jamaicans sometimes think of me as American – "What does Alexia know about Jamaica?" a Jamaican writer told someone after he and I disagreed. He'd more recently left Jamaica. We'd butted heads about what it means to write about Jamaica in a way that allows for complexity and honesty, and grace too. 
I've lived twelve years in Jamaica, and eighteen in America. What to make of that? The year I was twenty-four is the year I lived as many years in the U.S. as I'd lived in Jamaica. I liked the balance – twelve years here, twelve years there. An equation: Jamaican-American. Now that I've lived more years here, I can't help feeling that a part of me is being taken from me. If I have children, what of my home, the place of my ancestors, can I offer them?
A prescription: these are books I've turned to, again and again, when I contemplate what it means to live in the United States as a foreigner, as a woman, as a person of color.