An interview with Patrick McCabe
Patrick McCabe's The Butcher Boy is about a small-town rascal by the name of Francie Brady who spends his days turning a blind eye to the troubles at home and getting into mischief with his best friend Joe. But after a disagreement with his neighbour Mrs Nugent over her son's missing comic books, Francie's reckless streak spirals out of control and gives rise to a monstrous obsession.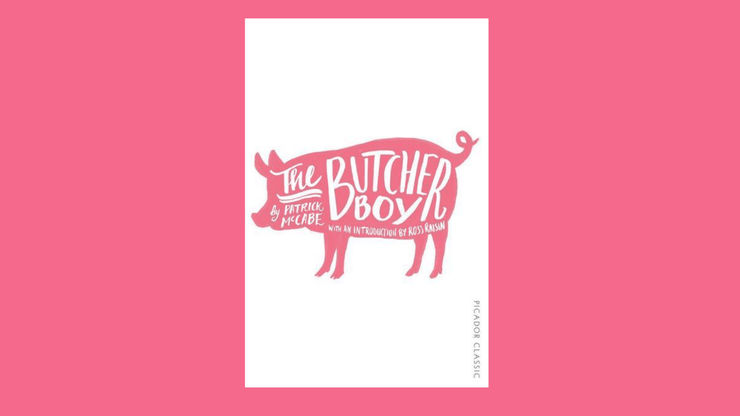 As well as giving us a chance to read (or re-read) some of the best works of literature from the past forty years, the advent of the Picador Classic series also seemed the perfect opportunity to ask the authors some big questions–about life and literature, their current obsessions and how times have changed.
We spoke to Patrick McCabe, author of The Butcher Boy. 
What was the last thing you wrote in your notebook?
The last thing I wrote in my notebook was: "Must write a thriller or a detective novel."
Where in the world do you find yourself returning to and why?
I find myself returning to London all the time as it is a protean wonder.
Tell us your favourite poem.
My favourite poem is: "The Man From God Knows Where" by Florence M. Wilson.
What are you currently obsessed with?
The Irish Civil War.
What are you going to read this summer?
I am going to read The Life Of Frank Duff next.
Which writing do you find yourself returning to and why?
I return to Brendan Behan all the time.
What happens to us when we die?
I don't know what happens to us when we die, maybe become trees.
Which other author would you most like to have for dinner and why?
Gabriel Garcia Marquez, but I don't suppose there's much chance of that now.
What's your favourite fairytale or children's book?
My favourite fairytale is The Little Match Girl because it's sad. Her getting burnt up and all.
What's your favourite film?
Night Moves with Gene Hackman.
And your favourite music or music genre?
Progressive rock with English eggheads. Like Robert Fripp. Or even Budgie.
Tell us an interesting fact.
Most people don't know that Hitler is living on the moon.