Social media, the alt-right and the rise of populism: A conversation with Andrew Marantz
In Antisocial, Andrew Marantz investigates how the American alt-right has changed the political conversation in the US. Here, we talk to him about the responsibilities of social media companies and the unsavoury corners of the internet.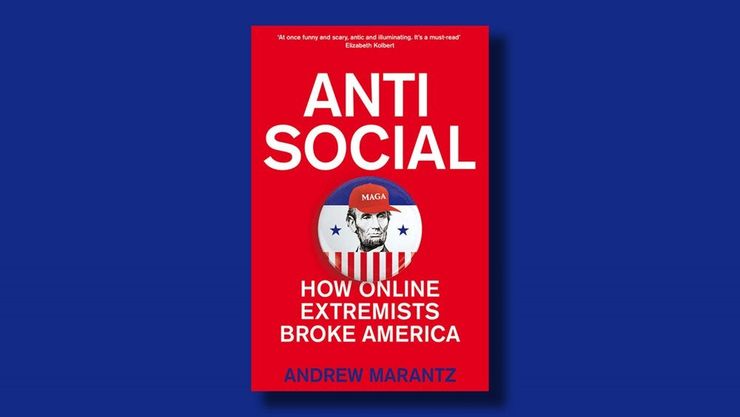 Andrew Marantz, a writer for the New Yorker, spent several years immersing himself in the bizarre and murky world of America's alt-right, spending time with key figures in the movement including Mike Cernovich and Gavin McInnes. These internet propagandists are experts at using social media, from Facebook and Twitter to YouTube and Reddit, to disseminate their racist and misogynistic views. But how did it become possible for a group of extremists from the fringes of society to gain such influence in the American political conversation? Andrew also spent time with the social media entrepreneurs who disrupted the traditional media, allowing the extreme to become mainstream. The result was his book Antisocial. We spoke to Andrew about the impact of social media on world politics, and the responsibility companies have to regulate the content shared on their platforms.
What measures do you think social media platforms could put in place to stop the spread of hateful content?
If they wanted to, they could redesign their algorithms so that they're not built around viral engagement – so that the content that wins is not the content that incites the sharpest and most immediate emotional response, whether that emotion is prosocial or antisocial. Instead, the algorithms could optimize for something else – something that would benefit society more. This would be a difficult task and might decrease the profitability of some of these companies, but also it would probably prolong the lifespan of Western democracy and possibly of the planet itself. Win some, lose some. 
Do you think that social media is responsible for the spread of far-right ideologies around the world, or is this a uniquely American phenomenon?
Social media is not solely responsible for racism or xenophobia or lies, which have always existed. Populism, both on the right and the left has also existed since long before the first computer was invented. But this is certainly not a uniquely American phenomenon. Rodrigo Duterte and Narendra Modi and Boris Johnson and Matteo Salvini also know how to spread an effective meme.
 How much responsibility do you believe that Facebook has in terms of fact-checking the content the politicians and supporters spread on their platform?
They have a huge amount of responsibility. But they aren't willing to accept that responsibility, and it's not clear how or whether anyone can make them.
 The issue of morbid curiosity comes up a few different times in the book. Recently, this idea was also featured at the end of the Netflix docu-series Don't F*ck With Cats. To what extent do you think that engaging with, or even just watching, unsavoury parts of the internet fuels their existence?
You've discovered my secret: I get all my ideas from my favourite docu-series, Don't F*ck with Cats. Engaging with anything, including unsavoury content, fuels it, there's no denying that. But as I say in the book: trolls set an ingenious trap. By responding to their provocations, you risk amplifying their message. By ignoring them, you risk seeming complacent or complicit.
 If they were to make Antisocial into a The Big Short style movie, who could you see playing which of 'The Deplorables'?
I think Kate McKinnon could probably play all of them, like Eddie Murphy in The Nutty Professor.