John Cooper Clarke talks inspiration, poetry and MC'ing for Chuck Berry
Punk's Poet Laureate talks to us about inspiration, his autobiography I Wanna Be Yours and getting mistaken for a Rolling Stone.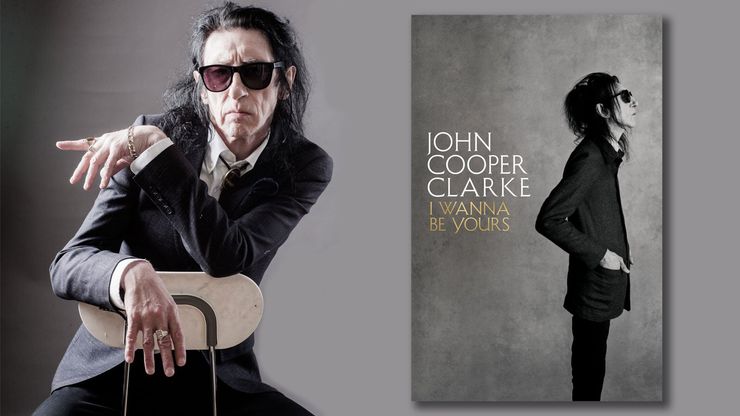 'You'll never get food poisoning from a chip shop. What could live in those temperatures?' Poet Laureate of Punk, rock star, fashion icon, TV and radio presenter, social and cultural commentator – John Cooper Clarke is a phenomenon. In celebration of the publication of his autobiography I Wanna Be Yours, we spoke to the 'Emperor of Punk Poetry' about the poets that inspire him, what he's been writing in lockdown and his surprising words of wisdom.
Sir Paul McCartney called him 'one of Britain's outstanding poets,' Arctic Monkeys frontman Alex Turner described him as a 'massive inspiration' on his own lyric writing, and hotly tipped new Yorkshire band Working Men's Club have a song named after him on their debut album. Few poets have had the continued impact on popular culture that Dr John Cooper Clarke has and, reading his autobiography I Wanna Be Yours, it's easy to see why.  John's unique blend of poetry and punk saw him tour with everyone from Elvis Costello to New Order and land a record deal himself, before dropping out of the scene as he struggled with heroin addiction. In 2018 he returned with his first new collection of poetry for decades, The Luckiest Man Alive, cementing his status as the 'Emperor of Punk Poetry.'
I Wanna Be Yours is the story of an extraordinary life, told in the doctor's inimitable voice. Not only a memoir filled to the brim with outrageous moments and appearances from the likes of Nico, Joe Strummer and Mark E. Smith, it's also an incredibly entertaining journey through popular culture over the centuries, from Baudelaire to the Buzzcocks, Pop Art to pop music. The Guardian said:
''Like his poetry, his prose style is wry and dry. At nearly 500 pages, the book is long though the language is succinct. Mad anecdotes and whimsical gags abound, but wisdom often lurks beneath the wordplay ... you'd struggle to find a more comprehensive and entertaining account of 60s and 70s popular culture as he contemplates fashion, hairstyles, hats, comics, breakfast cereals, magazines, domestic colour schemes and architecture.'
We spoke to John about his greatest influences, the bands he thinks embody punk today, and MC'ing for the late, great Chuck Berry.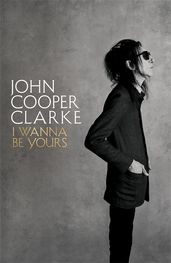 Photo credit: ©Paul Wolfgang Webster