Inspiring feminist poems by non-binary and female poets
Inspiring poems from some of our favourite non-binary and female poets, including Carol Ann Duffy, Maya Angelou and Sylvia Plath.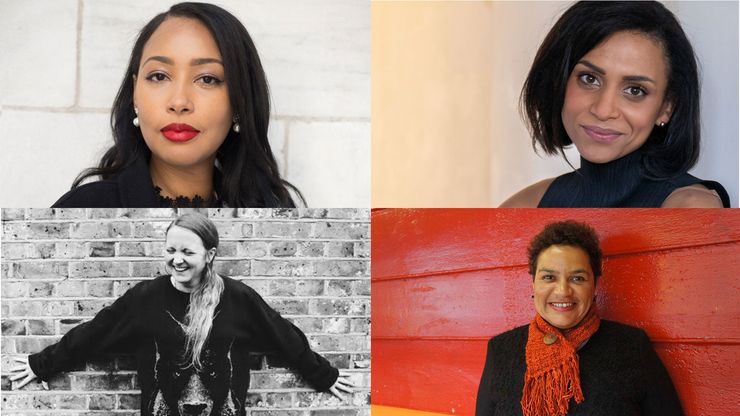 Sink your teeth into a selection of inspiring poems from some of our favourite feminist and women writers, including Carol Ann Duffy, Maya Angelou and Sylvia Plath, covering topics including feminism, immigration, and identity. For more brave, bold and beautiful poems by women, She is Fierce is a collection of 150 feminist poems by diverse voices, from suffragettes to school girls and spoken word stars to civil rights activists. 
If these inspiring poems have sparked your imagination, why not take up your pen and get your own creative juices flowing?
'Portrait of Eve as the Anaconda' by Safiya Sinclair
A Guardian most anticipated book for 2020, Cannibal is Safiya Sinclair's thrilling debut. Below, watch Safiya perform one poem, 'Portrait of Eve as the Anaconda', and read more about the collection as a whole and Safiya's inspiration behind this poem in her own words, here.
'Cannibal is an exploration of home, Jamaican womanhood, linguistic exile, and a decolonization of The Tempest, by interrogating what it means to be "savage." 
Audre Lorde believed that poetry is not only firmly rooted in a kind of feminine erotic power, but that poetry, in its most fundamental sense, is always primal. "Portrait of Eve as the Anaconda" began with historical fact: that Victorian women were prevented from practising Botany, because men thought the cross-sections of flowers too closely resembled female genitalia; that our anatomy was thought to be too vulgar. I wanted this poem to inhabit the vulgarity, to find beauty in it. One night, longing to return to the paradise of my body, I began to imagine the voice of Eve—or was it the snake? I aimed to nurse a new poetics of the tropics. A helio-poetics. Something that sounded the carnal song of the Jamaican countryside, where nothing grows politely. If Nature is vulgar, let us too be vulgar in this body. Let us be impolite.'


'The Hill We Climb' by Amanda Gorman
Amanda Gorman wowed audiences around the world with her rousing performance of her inspiring poem 'The Hill We Climb' at Joe Biden's presidential inauguration. Gorman is a poet and activist whose work focuses on oppression, feminism, race and marginalization, and she was selected as the very first American National Youth Poet Laureate in 2017 when she was just nineteen years old. Her poetry collection The Hill We Climb and Other Poems is published in September 2021. 
'Hotel Art, Barcelona' by Rachel Long
Rachel Long is a poet and the leader of the Octavia Poetry Collective for Womxn of Colour, which was formed in response to the lack of inclusivity and representation in the poetry world. She was shortlisted for Young Poet Laureate for London in 2014 and her work has been featured in The London Magazine, Magma, & Filigree: An Anthology of Contemporary Black British Poetry. Here, she introduces My Darling From the Lions, and the first poem in the collection, 'Hotel Art, Barcelona'.
My Darling from the Lions is a collection of poems about girlhood, home, hair, sex, shame, race, class and Barbie doll men in fast cars.
It's about desire and disappointment, not getting 'what was meant to be in the bag', but ending up with something else, something unexpected but actually kind of beautiful.
'Hotel Art, Barcelona' is the first poem in the collection because it is about a time most like a cusp, a state of being all-consumingly in love, holding your breath all the time (remember that?), me neither, not completely (except through this poem, poems often know and remember things better than you do). The poem is both a memorial and a door to understanding oneself, before and after — through the lens of being that in love with someone else.
We're eating roses on a rooftop. The Med beneath us. 
They serve clouds here too, I say.
Light starter? Wink.
Are they fluffy or black?
The waiter doesn't answer.
Every table is white except ours.
We sit at a naked woodblock. Antique;
There's enough of an age gap here,
need they have added 200 years?
The razor clams arrive in straight lines.
What's the matter?
We discuss kids. Maybe it's the wine,
or because my belly is beginning to push
against the bones of my dress. You say,
I don't think I'll identify with a brown son.
Excuse me, I stand,
spill your sparkling water.
You only notice your steak.
Contorting myself three ways in the toilet mirror,
I decide I won't look like this forever.
I don't even look like this now.
Dessert is air from a porcelain pump.
What if he has your eyes? I dare,
after another glass.
Back in our borrowed bathroom, I throw up rose foam, 
a blade of grass. Who says he isn't a daughter?
I join you on the balcony. You hold me from behind, 
lean us over, count . . .
We're as many storeys up as our age gap.
Why do you always have to—
Shhh. You lift my dress. I shoulder-width my legs,
is love not this? – gripping a fence in the sky.
''Hope' is the Thing with Feathers' by Emily Dickinson
Emily Dickinson spent much of her life in isolation, corresponding with friends almost entirely by letter. Although she was a prolific poet, fewer than a dozen of her poems were published in her lifetime, and it was ony after her death that the breadth of her work became known.  She is now considered a major American poet. Her inspiring poem 'Hope is the Thing With Feathers' is one of her most-loved. 
'Hope' is the thing with feathers – 
That perches in the soul – 
And sings the tune without the words – 
And never stops – at all – 
And sweetest – in the Gale – is heard – 
And sore must be the storm – 
That could abash the little Bird 
That kept so many warm – 
I've heard it in the chillest land – 
And on the strangest Sea – 
Yet, never, in Extremity, 
It asked a crumb – of Me.
Taken from She is Fierce: Brave, Bold and Beautiful Poems by Women 
'Still I Rise' by Maya Angelou
The incredibly prolific and inspiring American poet, author of seven autobiographies, actress, civil-rights activist, producer and director passed away in 2014, leaving behind a huge volume of work celebrating black beauty, the strength of women, and the human spirit. In 2017 her life was celebrated in the documentary Maya Angelou: And Still I Rise, which featured interviews with Oprah Winfrey, Hilary Clinton, Quincy Jones and Maya Angelou herself. 'Still I Rise' is an inspiring poem for women everywhere. 
'You may shoot me with your words,
You may cut me with your eyes,
You may kill me with your hatefulness,
But still, like air, I'll rise.'
Taken from She is Fierce: Brave, Bold and Beautiful Poems by Women
Hear Serena Williams read Maya Angelou's 'Still I Rise' in the video below, recorded before Serena won the 2016 Wimbledon Women's Tennis final and in the process, her 22nd Grand Slam, equalling Steffi Graf's all-time record. 


'Differences of Opinion' by Wendy Cope
A true national treasure and one of Britain's most accessible and beloved poets, Wendy Cope's poetry is perhaps best known for its humour. There is, however, a feminist element to her poetry and a political engagement that often goes unrecognised.  
'The planet goes on being round' 
'Little Red-Cap' by Carol Ann Duffy
Award-winning Scottish poet, Carol Ann Duffy, was the first openly gay female poet to be appointed Poet Laureate of the United Kingdom. While her poetry often has a strong feminist edge, The World's Wife in particular is a feminist poetry classic, in which Duffy gives voice to the wives of famous historical and fictional heroes. 
'Out of the forest I come with my flowers, singing, all alone.'
'Fiere' by Jackie Kay
Scottish National Poet Jackie Kay's poetry collection Fiere is the story of the search for her Nigerian and Highland birth parents and a deep enquiry into all forms of human friendship. Infused with both Scots and Igbo speech, it is also a fascinating account of the formation of a self-identity.
'Oor hair it micht be silver noo,
oor walk a wee bit doddery,
but we've had a whirl and a blast, girl,
thru the cauld blast winter, thru spring, summer.' 
'What Kind of Times Are These' by Adrienne Rich 
One of America's foremost public intellectuals, widely read and hugely influential, Rich's career spanned seven decades. A lesbian and a radical feminist, Rich devoted her life's work to investigating the relationship between poetry and politics. 
'Because you still listen, because in times like these
to have you listen at all, it's necessary
to talk about trees.'

Read 'What Kind of Times Are These'
'The Woman the Boy Became' by Kae Tempest
An award-winning rapper, poet, author and playwright, Kae Tempest has made a name for themself through their intense and urgent live performances. Their poetry holds up a mirror to contemporary life in a voice like no other. 
'You could tell she wasn't from
The same place as the rest,
Born strong.
Born wrong.'
'Mathematics' by Hollie McNish
Wise, rude, sharp, and totally unique, Hollie McNish's poetry encompasses her personal experiences from girlhood to motherhood and friendship to football, all of which are covered in her 2017 collection, Plum. Her performances have been watched by millions on YouTube and she's been described as the most important spoken-word artist of her generation.
'And when I meet these paper claims
That one of every new that came
Takes away ones daily wage
I desperately want to scream
Your maths is stuck in primary'


'Progress', by Rupi Kaur 
Addressing themes of feminism, body-image, violence and her experience of being a first-generation immigrant, Rupi Kaur began publishing her poetry and illustration on Instagram when she was in her early twenties. Her debut collection Milk and Honey went on to be a New York Times best-seller when it was published in 2014. Rupi Kaur's new poetry collection, The Sun and her Flowers is published in October 2017. 
'our work should equip,
the next generation of women'
'Progress', by Rupi Kaur


'Interview' by Dorothy Parker
A celebrated poet, short story writer, critic, and an Oscar-nominated screenwriter, Dorothy Parker's biting wit made her a legend, but it also masked her struggle with depression. Her poetry exposes both the dazzle and the darkness of the decadent 1920s and 1930s in New York.
'The ladies men admire, I've heard,
Would shudder at a wicked word.'
'Lady Lazarus' by Sylvia Plath
Despite only publishing one collection of poems in her lifetime, Sylvia Plath is one of the defining voices in twentieth-century poetry. 
'Out of the ash
I rise with my red hair
And I eat men like air.'


If you're looking for further inspiration and to immerse yourself in more new poetry, watch our Book Break episode celebrating new poetry, including She is Fierce, a collection of bold, beautiful and brave poems by women.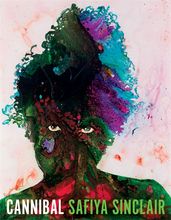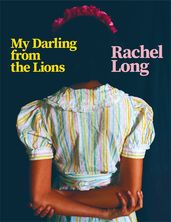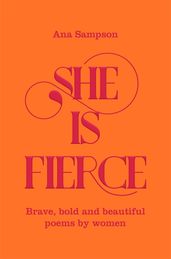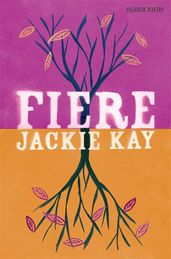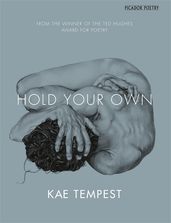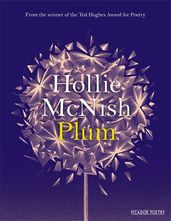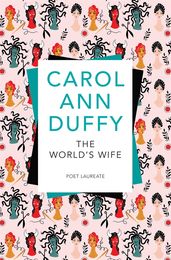 Safiya Sinclair photo credit: ©Nadia Albano
Rachel Long photo credit: ©Amaal Said