Jackie Kay On Fiere
Jackie Kay tells us about the meaning of 'Fiere' and the inspiration behind her beautiful poem.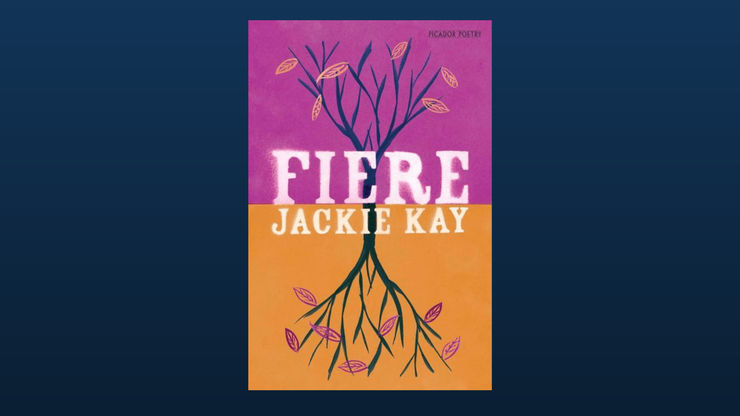 Jackie Kay tells us about the meaning of 'Fiere' and the inspiration behind her beautiful poem.
A few years ago, just after the bells on Hogmanay, my dear pal Ali Smith rang me and sang the whole of Auld Lang Syne down the phone in her tuneful, sweet voice that makes me think of fresh Highland air and mountain water. She paused on fiere -And there's a hand my trusty fiere/ And gie's a hand o' thine. She said, "do you remember that fiere is the old scots word for friend? Like Jo?" Fiere means friend, equal, companion. It amazed me that I'd sung that song every New Year and not stopped at the word fiere -too busy maybe with taking a right guid-willie waught and drowning in cups o' kindness to properly register fiere. Since then we've renamed each other fiere.
Then a wee while after that, the Scottish poetry Library asked me to pick a favourite Burns poem and write my own version. A tall order! A big ask. I decided to go for a short poem. I love John Anderson my Jo-in two perfect wee stanzas it tells the story of a lifetime's marriage and even imagines a kind of togetherness in death. I've always found the song and the poem heartbreaking and beautiful. In my house, my parent's friend Anna Ashton used to sing it, with a kind of humble fragility, a tiny tear pouring down her wrinkled face when she got to the end: 'Now we maun totter down, John/ and hand in hand we'll go/ and sleep thegither at the foot,/ John Anderson, my jo.' As a wee girl, the song captivated me.
I was thinking about John Anderson, and how lovely it is that the wife thinks of her husband as a good friend. But I wanted to write a poem that celebrated friendship; so many poems celebrate romantic relationships. So I took the idea of a friendship over the course of a lifetime, imagining that we'd been friends as girls, Ali and I, and that we still will be friends as old women. I couldn't quite manage the two short stanzas, so I went for three instead! I pronounced fiere -feeree, not fear; the latter is the correct pronunciation but I liked the ee ending since it afforded me more rhymes, and also sounds more like friend to me, dearie fiere. But I was also thinking about what makes us who we are, and that if it weren't for the friends that we meet along the road, the chance, happy meetings and the ones that feel fated, we would all be very different. Friends shape and carve your life, opening doors, alerting you to possibilities, giving you sustenance and belief. Not just a shoulder to cry on, a rock to fly off. You choose your friends. The gift of a deep friendship goes to the very heart of who you yourself are. It's hard to imagine how you would get through any challenge, separation, bereavement, disappointment, embarrassment, without your fine fieres. During the festive season, families can be demanding or neurotic (though I'm lucky in that regard) and lovers can be duplicitous or disappear (lucky there too, phew) but friends, fine fieres can make the festive season truly festive, because a fiere could never be fair-weathered. Fieres stay the course. You choose your fieres wisely. A true fiere is a fiere for life.