In support of independent bookshops
Earlier this summer, Emma Chapman, author of How To Be a Good Wife, set off on an epic trip around the UK's independent bookshops. Now back at home in Jakarta, she tells us what she learned about the independent book trade.
This week, I arrived back at home in Jakarta after a month on the road on my epic Indie Book Crawl. Buoyed on by excited retweets and as many media articles as I could muster, the tour was a complete blast. Starting in London, I travelled to the furthest reaches of Cornwall, through Wales, zigzagging up the middle of England, finally landing in an exhausted and elated heap in St Andrews.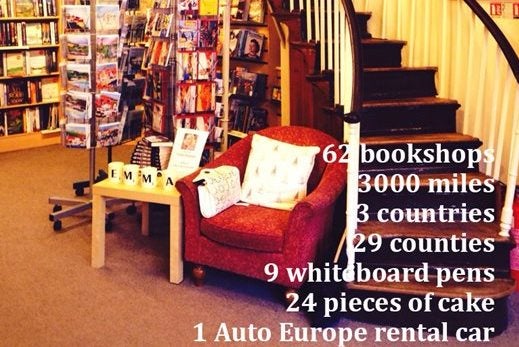 Why did I decide to set off on this mad caper around the country? To support independent bookshops, a third of which have closed in the last ten years. By taking action – and getting off my soap box – I hoped to provoke others to do the same. I also thought a tour was a good way to say thank you the booksellers for selling my book for over a year.
If anyone fancies an exciting and interesting tour of the UK, an indie bookshop tour is a great way to see the country. You get to visit stunningly pretty, quirky, quintessentially British market towns. Some were housed in historical buildings, some overlooked the sea or the countryside, there was even one situated on a canal barge. The joys of shuttling through the British countryside with the radio blaring was equally wonderful, singing at the top of my lungs and feeling as free as I've ever felt.
When I was planning the tour from Jakarta, I didn't quite anticipate the way I would actually feel when I was on the road. From the nervous energy I felt before bustling into each shop to the passionate conversations about books, the rollercoaster was a marvellous one.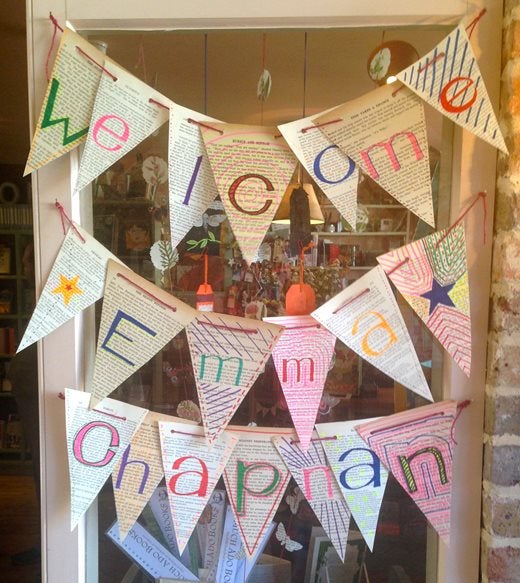 I didn't expect the wonderful reception I got in bookshops. I was greeted by displays of my book, welcome banners, friendly smiles, and never-ending offers of tea and cake. The tour was about them, but they made it about me too, and the benefits of bookshops and authors working together were clear: it was a way for me to connect with the people who pass my book to the public and for them to use me as a hook to get customers in.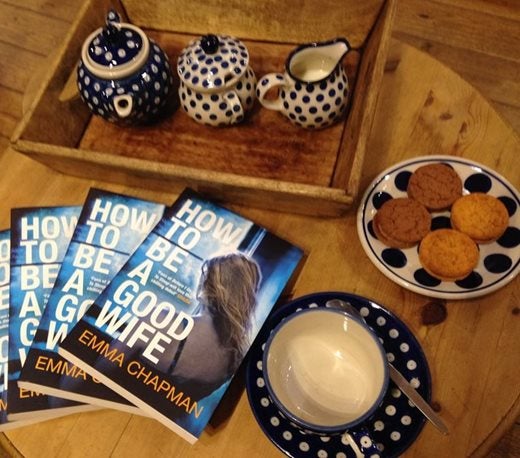 So, what did I learn? Booksellers have had to really think about what makes their shop unique and to capitalize on the things they offer that online retailers can't. When I asked them what these things were, the answers were far-ranging. No robots. Real people who love books. Passionate and experienced. Helpful and knowledgeable. The pleasures of browsing. Serendipity. Character. That booky smell. Cake! Author events. Not on every high street, just this one. In each bookshop, they wrote their answers on a whiteboard and I took a photo. You can view all their responses here.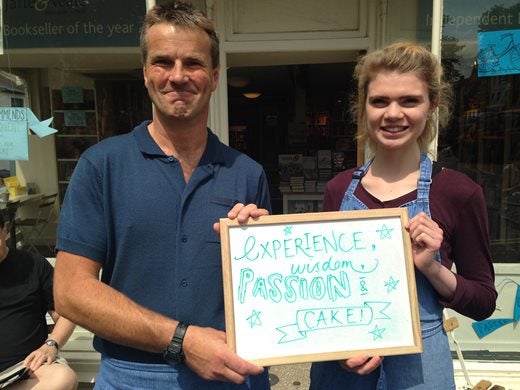 But getting customers in the shop in the first place is the real struggle. Contracts and events with local schools were a key lifeline, as was a strong children's department. Many had added coffee shops and gift sections, again as a way to draw in customers. Any bookworm – me included – will know how hard it is to resist buying a book once they're in a bookshop.
The tour has made me even more adamant that we must do what we can to help independent bookshops. There's something wonderfully eccentric, human and unique about every one of them: that is what makes them so important and impossible to replicate online. The difference between emailing the bookshops and actually being there amongst the bookish smells was a wonderful explication of the difference between buying books online and in person.
I want to say a huge thank you to all the booksellers who welcomed me, the people on social media who supported the tour and AutoEurope rental car company who loaned me a car for the duration. I'm already thinking about the next tour, so watch this space…
All photos © Emma Chapman. Main image is The Book Barge, Barton Marina, Staffordshire.