Kae Tempest shortlisted for Mercury Prize 2017
Let Them Eat Chaos is on the shortlist for the 2017 Mercury Music Prize.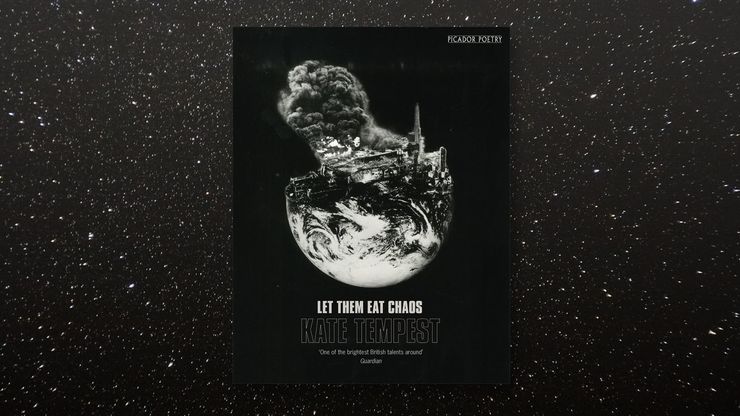 Let Them Eat Chaos by recording artist, Picador poet, playwright and novelist Kae Tempest has been shortlisted for the 2017 Mercury Music Prize.
This is Kae Tempest's second Mercury Prize nomination, for as many albums. Their debut 'Everybody Down' was nominated in 2014.
The poetry volume of the same name is published on the Picador poetry list and was published in 2016. It is both a powerful sermon and a moving play for voices. Seven neighbours inhabit the same London street, but are all unknown to each other. The clock freezes in the small hours, and, one by one, we see directly into their lives: lives that are damaged, disenfranchised, lonely, broken, addicted, and all, apparently, without hope. Then a great storm breaks over London, and brings them out into the night to face each other - and their last chance to connect. Tempest argues that our alienation from one another has bred a terrible indifference to our own fate, but they counter this with a plea to challenge the forces of greed which have conspired to divide us, and mend the broken home of our own planet while we still have time. Let Them Eat Chaos is a cri de coeur and a call to action, and, both on the page and in Tempest's electric performance, one of the most powerful poetic statements of the year.
'Tunnel Vision' is the new single to be taken from the album, Let Them Eat Chaos, and will be released on the 22nd September. The track, set against sparse, haunting electronica brings the album to a close, with the vital and poignant plea from Tempest to 'wake up and love more'.