5 Literary experiences in London
Here are some of our favourite activities for book lovers in the capital.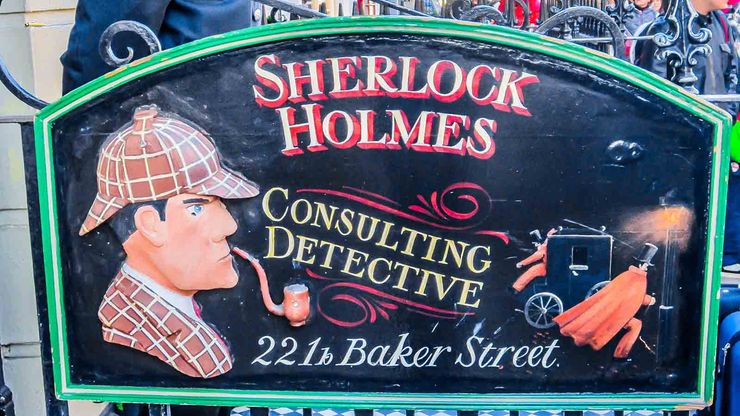 Believe it or not, when book lovers aren't holed up in our bedrooms with a cup of tea and a good book, we do actually like to leave the house. Of course, we don't put down our books for any old social gathering. To tempt a book lover, only the finest literary experiences will do. Luckily, London is absolutely bursting with book-themed restaurants, pop-ups, and exhibitions for bookworms to enjoy.
Every Saturday, the Maverick Theatre Company brings Londoners the chance to follow in the footsteps of some of their favourite authors with a tour around London's most iconic drinking establishments. The evening begins with a pub quiz, and ends with a singalong in Soho.
2. StoryTourist
Equipped with nothing but an iPhone and headphones, you can step straight into a Sherlock Holmesian mystery. StoryTourist is an app that guides you around London, enticing you with the mystery of "The Blue Carbuncle". Your journey begins outside 221b Baker Street, and brings you right to the Sherlock Holmes Pub just in time for the story to conclude.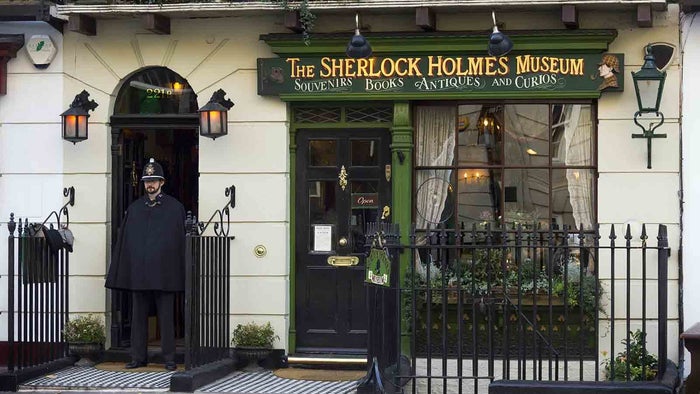 Right in the heart of Bloomsbury, booklovers will be thrilled to find the Virginia Woolf-inspired cafe Dalloway Terrace. The London cafe serves up book-themed afternoon teas, which guests can enjoy while sitting in their beautiful flower-adorned dining terrace.
4. Coffee, Comedy, and Cocktails at the Travelling Through Bookshop
From the outside, the Travelling Through bookshop is a sweet but unassuming travel bookstore in Waterloo. However, inside you'll find one of the most charming bookshops in the city, complete with a cafe dishing out delicious (and many vegan-friendly) treats, a bar that serves cocktails after 6pm, and even comedy nights where you can laugh your head off surrounded by your favourite books.
5. Host your own themed supper club
The now-defunct Literary Hour themed supper club used to host magnificent dinner parties, where everything from the food to the decor immersed you in the world of a book. But just because they've shut their doors sadly, doesn't mean you can't take inspiration and host one yourself. Get some inspiration by watching Book Break's Emma at Literary Hour's Treasure Island themed party.