Picador to publish Kiran Millwood Hargrave's debut adult novel
Picador are thrilled to share that we have acquired the debut adult novel by bestselling and award-winning children's author, Kiran Millwood Hargrave, initially titled Vardø.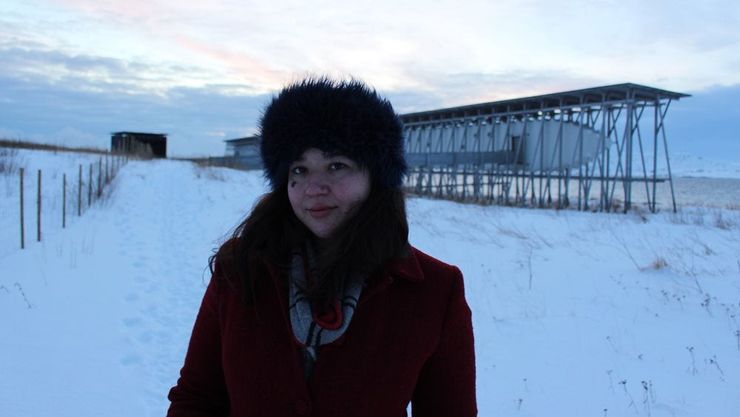 Picador is thrilled to share that we have acquired Vardø, the debut adult novel and award-winning children's author Kiran Millwood Hargrave, which will be published in Spring 2020. Vardø was published in 2019 as The Mercies.
Inspired by the real events of the storm and the 1620 witch trials in the remote village ofVardø in Norway, the novel is a story about the suspicion that can twist its way through a small community, and of a love that may prove as dangerous as it is powerful.
Opening on Christmas Eve, 1617, the sea around the remote Norwegian island of Vardø is thrown into a reckless storm. As Maren Magnusdatter watches, forty fishermen, including her father and brother, are lost to the waves, the menfolk of Vardø wiped out in an instant. Now the women must fend, and fish, for themselves.
Three years later, a sinister figure arrives. Summoned by the authorities to take control of a place at the edge of the civilized world, Absalom Cornet knows what he needs to do to bring the women of Vardø to heel. With him travels his young wife, Ursa. In Vardø, and in Maren, Ursa finds something she has never seen before: independent women. But Absalom sees only a place untouched by God and flooded with a mighty and terrible evil, one he must root out at all costs.
Sophie Jonathan, Senior Commissioning Editor at Picador, acquired UK and Commonwealth rights, including audio, to Vardø and a second novel from Hellie Ogden at Janklow & Nesbit UK after a hotly contested 13-way auction which concluded at the very end of the week ahead of the 2018 London Book Fair. Janklow & Nesbit are already fielding a huge amount of international interest with a pre-empt for Spanish rights and auctions in multiple territories. Kirby Kim is handling US rights out of Janklow's New York office.
Sophie Jonathan said: 'Vardø had me mesmerized from the first 'finger snap' of the storm that sets this novel rolling. Kiran has written an astounding book, rich with the beautiful brutality of its Norwegian setting – a place written into the skin and souls of its inhabitants – and populated by characters so vivid to me that they have loitered at the edge of my vision for days. These are women I wish I could meet, these are injustices I feel furious about – despite the 400 year distance from the true facts of what happened, this is a story that feels acutely exciting and painful. But best of all, Vardø is a defiant love story, and a story of passionate, powerful friendship – I just can't wait to share it with readers.'
Jeremy Trevathan, Publisher, Macmillan Adult Division said: 'Among our various strategies to grow Picador in both reputation and sales is a commitment to finding a discrete group of highly talented young writers of commercial literary fiction and working with them to supercharge their writing careers. We know who they are when we meet them because they display a quality of commercial maturity and energy which resonates strongly with the ethos of the imprint that Paul Baggaley has developed in the last few years. Kiran felt like one of the team from the minute she walked into the room and it will be exciting to see what we can achieve when we come to publish Kiran's astonishing and exciting novel in early 2020.'
Kiran Millwood Hargrave said: 'My shelves are lined with Picador books – Burial Rites and The Miniaturist were firmly on my desk throughout the writing of Vardø – so this is an utter dream come true. I couldn't be more excited to be working with this incredible team. Their pitch was beautifully imaginative, and the way they talked about the world meant I could feel their passion from the moment we met. Vardø is the book of my heart, and know I am in the safest and most wonderful of hands.'
Hellie Ogden said: 'It's been incredible to watch the widespread passion for this book. Vardø is a masterclass in storytelling. It has transfixed the publishing industry this last week and it's going to stun readers across the world in 2020.'
Vardø will be Picador's lead debut adult fiction launch of 2020.
Kiran Millwood Hargrave holds degrees from both Oxford and Cambridge Universities. She has published four collections of poetry and her debut play Boat opened in London's Theatre N16 to five star reviews, and sold out its two week run. Her debut book for children, The Girl of Ink & Stars (Chicken House, 2016), has sold over 100,000 copies to date, and won the Waterstones Children's Book Prize 2017, the British Book Awards Children's Book of the Year 2017, and was shortlisted for numerous awards including the Branford Boase Award and the Jhalak Prize for Writers of Colour. Her second standalone book for children, The Island at the End of Everything (Chicken House, 2017), was shortlisted for the Costa Children's Book of the Year Award among others. Her books have sold into sixteen countries and been translated into fourteen languages. Kiran reviews and contributes to the Guardian, and has been a judge for the Costa Book Awards 2017 (Poetry), and the British Book Awards 2018 (Fiction). She lives by the river in Oxford with her husband, the artist Tom de Freston, and her neurotic rescue cat, Luna.