Robert McCrum on the Comforts of Music
Author of Every Third Thought and My Year Off, Robert McCrum, shares the pieces of music he turns to for comfort and solace during times of need.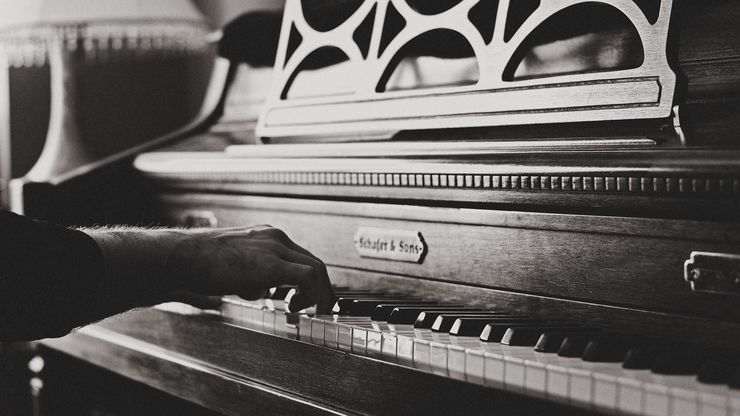 When I was writing Every Third Thought, several pieces of favourite classical music accompanied my writing of the book, contributing to the mood of my work. Music crept into the narrative in other ways, too. For instance, when the neurologist, Andrew Lees, spoke (very movingly) about the final stages of Alzheimer's and Parkinson's, he told me: 'Almost the only means of human communication at the end will be the comforts of touch, and perhaps some music.' I know from my own experience, described in My Year Off that, in extremis, it is both hearing and the consolations of music which will be among the things we retain to the last.
With such thoughts in mind, I have lately begun to compile a Top Ten (why is it that we always seem to default to lists?) of music for our hour of need, and possibly for what I've called 'the Endgame' in Every Third Thought. I have tended to focus on classical music, but I recognise the potency of cheap music. Some listeners might prefer show tunes, or popular hits from their youth. (For instance, I confess a great affection for Procul Harum's 'Whiter Shade of Pale', but have excluded it here.) In truth, for everyone it's a moving target, and constantly in flux, but this is the latest draft of my choice, in alphabetical order:
1. J.S. Bach: Suites for Unaccompanied Cello, 1-6.
2. Beethoven: Piano Sonata no. 17, opus 31, no. 2
4. Benjamin Britten: Serenade for Tenor, Horn and Strings
5. Mozart: Concerto for Violin & Orchestra, no. 5
7. Mahler: Das Liede von der Erde (The Song of the Earth)
8. Henry Purcell: "When I am Laid in Earth" (Dido & Aeneas)
9. Rossini: Petite Messe Solonelle
10. Richard Strauss: Four Last Songs (Vier Leztzte Lieder)
I note that I've excluded opera, but seven of these choices involve the human voice at its most sublime. Besides, choosing songs can be difficult: the most beautiful songs are not happy ones. The songs that linger in the mind are the sad, romantic songs. We do not need too much regret with consolation. My other selections are orchestral. I was also asked by Picador to supply a commentary to this list, but really it's redundant. No words can ever do justice to the subtle magic locked up in these recordings, which are haunting, inexplicable, and linger long in the mind. Besides, this list is also an invitation to my readers to compose their own catalogue of favourite compositions.