The best books about Scotland
Scotland has a rich and varied literary history, from J. M. Barrie to Jackie Kay, and writers from Scotland and beyond have been inspired by the country's history, landscape and culture. Here's our edit of the best books set in Scotland.
Whether it's Irvine Welsh's visceral portraits of Edinburgh's underclass, Gail Honeyman's runaway success Eleanor Oliphant is Completely Fine, or Nan Shepherd's evocative explorations of the Cairngorm Mountains, Scotland's stunning landscapes, tumultuous history and varied people have inspired writers for generations. Here are just a few of the best books about Scotland.
In 1914, Richard Hannay is confronted by a stranger who warns him of spies, assassinations and secret espionage plots. Four days later, the stranger turns up dead and Hannay finds himself caught up in a dramatic race to prevent a global war. To avoid detection, Hannay retreats to south-west Scotland where he attempts to start unravelling the mysterious plot and uncover the true location of 'the thirty-nine steps'.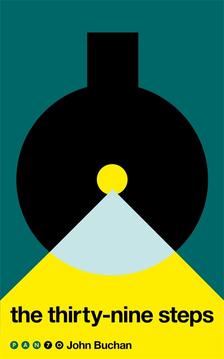 From the moment when, as a little girl, she realizes that her skin is a different colour from that of her beloved mum and dad, to the tracing and finding of her birth parents, her Highland mother and Nigerian father, Jackie Kay's journey in Red Dust Road is one of unexpected twists, turns and deep emotions. 
The Picador Classic edition of Red Dust Road includes an introduction from Nicola Sturgeon.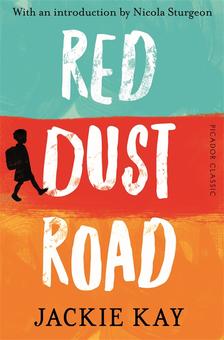 Night Waking by Sarah Moss
Sarah Moss's accomplished second novel tells the story of two women living on a remote Hebridean island over 200 hundred years apart: Anna – a historian who struggles to balance caring for her family with writing her new book – and May – a young, middle-class midwife who desperately attempts to introduce modern medicine to her suspicious island community. Between these two women, Moss explores themes of motherhood, empowerment and women's passion for their work.
Poet Kate Clanchy's first novel follows Struan Robertson as he leaves his hometown of Cuik, Scotland, for Hampstead, where he cares for the aforementioned literary giant, Philip Prys. This is a bright book about dark subjects: a tale about kindness and its limits, told with love. Spiked with witty dialogue, and jostling with gleeful, zesty characters, it is a glorious debut novel from an acclaimed writer of poetry, non-fiction, and short stories.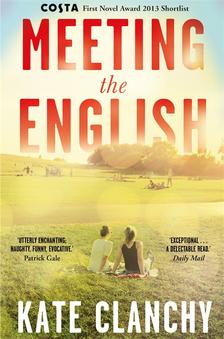 The Living Mountain by Nan Shepherd
Regarded as a masterpiece of nature writing, Nan Shepherd's The Living Mountain details her explorations into the Cairngorm mountains of Scotland. In intense, poetic prose she records the untouched beauty of some of Scotland's most remote landscapes, portraying a world that is both magnificent for its beauty and terrifying for its untamed openness.
Dark and violent, Macbeth is also the most theatrically spectacular of Shakespeare's tragedies. Promised a golden future as ruler of Scotland by three sinister witches, Macbeth murders the king to ensure his ambitions are realized. But he soon learns the meaning of terror - killing once, he must kill again and again, and the dead return to haunt him. A story of war and witchcraft, Macbeth also explores the relationship between husband and wife, and the risks they are prepared to take to achieve their desires.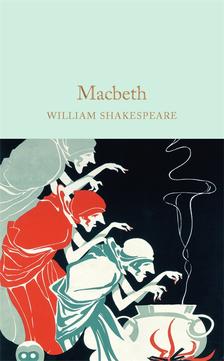 Elinor Oliphant is Completely Fine by Gail Honeyman
Elinor Oliphant has built her life around routine. This keeps Elinor happy, but more importantly, it keeps her safe. When the routine is suddenly forced to change, Elinor must open up her life to let some of the outside world in; it might just be the best thing that's ever happened to her. A book that has taken the country by storm, Elinor Oliphant is Completely Fine is a funny and deeply-poignant book about courage, finding belief in oneself, and the importance of friendship.
Buy Elinor Oliphant is Completely Fine


The Overhaul by Kathleen Jamie
The Overhaul continues Kathleen Jamie's lyric enquiry into the aspects of the world our rushing lives elide, and even threaten. Whether she is addressing birds or rivers, or the need to accept loss, or sometimes, the desire to escape our own lives, her work is earthy and rigorous, her language at once elemental and tender.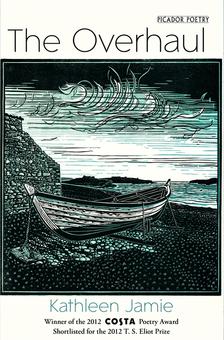 Trainspotting by Irvine Welsh
Irvine Welsh's modern classic tells the story of a group of 'friends' living in Edinburgh, tied to one another by their all-consuming addiction to heroin. Told through a series of short stories, largely narrated by the highly cynical Mark 'Rent Boy' Renton, Trainspotting vividly portrays the destructive and tragic lifestyles of heroin addicts. Adapted into a critically acclaimed film in 1996 Trainspotting has become a punk cult classic.
The debut novel by Mary Paulson-Ellis explores Edinburgh throughout the 20th century, painting a vivid picture of the 1920s and 1930s. Winning the Waterstones Scottish Book of the Year 2017 this detective story with no detective draws the life of Margaret Penny into the world of a mysterious old woman, 'Mrs Walker'  who died alone in her flat surrounded by a host of strange and confusing objects . . .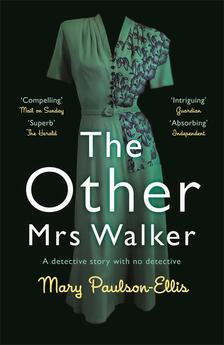 The Cone-Gatherers
Born in 1912, Robin Jenkins was named 'the greatest living fiction-writer in Scotland (The Scotsman) before his death, and was awarded the Andrew Fletcher of Saltoun Award in 2002 for an outstanding contribution to Scottish life.
Inspired by Jenkins' own experience as a conscientious objector in the Second World War, this classic of Scottish literature explores the idea of sacrifice, nature and war.
The Prime of Miss Jean Brodie by Muriel Spark
Dame Muriel Spark was born in 1918 and educated in Edinburgh, before spending a number of years in central Africa. A tour de force of contemporary Scottish literature, The Prime of Miss Jean Brodie is a compelling portrait of a woman's dark quest for immortality.
Miss Jean Brodie is a rare breed of teacher – passionate, independent-minded and romantically inspired, with not the slightest care for convention. She soon garners a devoted following of six young girls, who will become known as 'the Brodie set', and begins to shape them in her own image. But Miss Brodie is more than just an individual with an intense desire to control and mould her girls. Beneath the facade of this self-possessed woman lie some sinister truths, and a keen interest in fascism . . . 
Buy The Prime of Miss Jean Brodie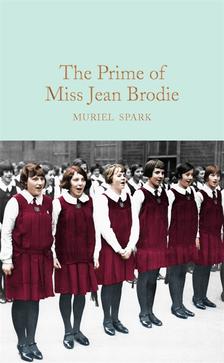 Sunset Song
Voted as Scotland's favourite book by way of a public vote in 2005, Lewis Grassic Gibbon's 1932 novel is an examination of the life of a woman growing up in rural Scotland during the early twentieth century.
The Strange Case of Dr Jekyll and Mr Hyde and other stories
Growing up in Edinburgh, Robert Louis Stevenson is one of the most famous Scottish fiction writers. Not only did he spend much of his time in Edinburgh, his story The Strange Case of Dr Jekyll and Mr Hyde was also based on a real-life Scottish criminal, Deacon Brodie. 
Brodie managed to maintain a double life, appearing to be an upstanding Edinburgh citizen, and being appointed to the Town Council, while secretly using his skills as a cabinet maker and locksmith to make impressions of keys and break into the houses of rich and influential people. He formed the inspiration of the dual personality of Jekyll and Hyde.
Buy The Strange Case of Dr Jekyll and Mr Hyde and other stories