Women in translation you should be reading now
To celebrate Women in Translation Month, members of the Pan Macmillan team recommend their favourite books in translation by women.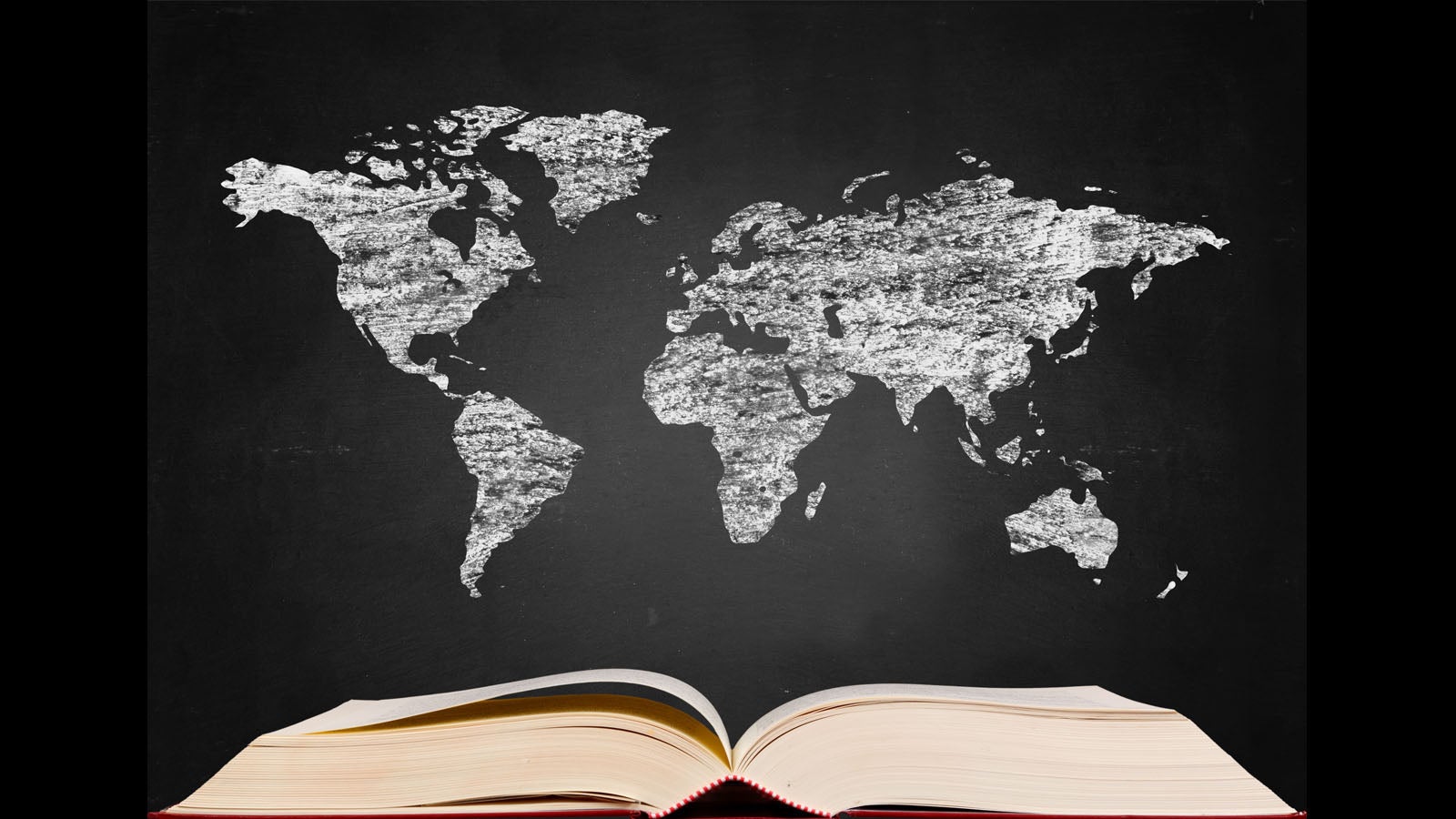 August is Women in Translation Month, a month celebrating female authors from around the world whose work has been translated from other languages into English. Here, members of the Pan Macmillan team recommend some of their favourite novels in translation which were written by women.
The Girl Who Reads on the Métro by Christine Féret-Fleury, translated by Ros Schwartz – Rosie Wilson, Publicity Manager
This lovely, uplifting novel is like a Venn diagram for bibliophiles and Francophiles; you'll love it if you adore books or France, and even more so if you love them both. It follows Juliette, who is sick of her office job and her commute but likes to let her mind drift off on the train and notice what other people are reading. Soon she realises that her love of books might just be the thing that could rescue her . . 
The Days of Abandonment by Elena Ferrante, translated by Ann Goldstein – Francesca Main, Associate Publisher
Elena Ferrante is perhaps best known for her quartet of Neapolitan Novels, beginning with My Brilliant Friend, but this short, sharp shock of a book is my favourite. The Days of Abandonment tells the story of a woman trapped within the confines of her small high-rise apartment with her two young children in the wake of her husband's desertion, which forces her to confront ghosts from her past, question her own identity and realize that life will never be the same again. Full of rage, passion and biting wit, it's candid, brutal, devastating and impossible to put down.
Twice Born by Margaret Mazzantini, translated by Ann Gagliardi – Giacomo Russo, Production Assistant​
I read Twice Born by Margaret Mazzantini years ago but it has stayed with me since. The reason is simple, as this is a book that you do not read but feel. It is a raw, heartbreaking and haunting read that lingers in the memory for days, weeks and years after you have turned the last page.
The story begins as Gemma, an Italian woman, moves to Sarajevo just before the Yugoslav wars in the 90s, to do research for her dissertation on Yugoslav novelist Ivo Andric. Here she meets Gojko, a poet and guide in the city, and Diego, the 'photographer of puddles'. Gemma and Diego fall in love. Their friendship with Goiko unfolds and evolves while the city around them descends into conflict. Eventually, Gemma is forced to escape on an aid flight with her newborn son Pietro, leaving her friends behind.
Sixteen years later, invited by Gojko, she returns to Sarajevo with Pietro, to face the daunting past and give her son a chance to understand more about the father who he will never meet. But a shocking and uncomfortable truth is hidden in the war-torn ruins of Sarajevo, waiting to be revealed. 
Written in a lyrical and cinematographic style, set against the backdrop of the siege of a city and a whole country, the book is the account of a woman who wants to be a mother at all costs. Her journey towards motherhood is a metaphor for a complex layering of themes, which the writer effortlessly discloses page after page. Twice Born challenges the limitations of love, explores the intricacies of womanhood and the unpredictability of war testing the boundaries of human resilience. It is a book full of love, hate, hope and pain – like life itself.
Convenience Store Woman by Sayaka Murata, translated by Ginny Tapley Takemo – Marissa Constantinou, Assistant Editor
I've never read a novel like Convenience Store Woman. The author Sayaka Murata, translated by Ginny Tapley Takemori, submerges the reader into the life of Keiko – a Japanese woman who has never quite fit in with her peers and has grown up trying to fulfill the 'normal' roles expected of her. Since the age of eighteen she's been working at a convenience store, a place where she finds solace in monotonous tasks, a place where she's finally "pulled off being a 'person". But at thirty-six social pressures have started to shift and the job she's found such pride in is no longer satisfying others' expectations. Nothing I say can get across how hilariously deadpan, zany and moving Murata's writing is. There is nothing subtle or apologetic about Keiko's character, we read every anxious thought and process every misconception of reality as she does. Convenience Store Woman is so beautifully saturated with Japanese culture but with a premise that is entirely cross-cultural, which is what makes this book such a gem.
The Pine Islands by Marion Poschmann, translated by Jen Calleja – Marta Dziurosz, Senior Contracts Executive
Marion Poschmann's The Pine Islands (translated by Jen Calleja) was shortlisted for the Man Booker International Prize 2019, which pleased me greatly – it was an excellent read: sly, but beautiful, too. A middle-aged man thunders out of his previous life and travels to a distant land to re-invent himself; this might sound unappealing, but the tongue-in-cheek tone of the book subverts it. Jen's brilliant translation works equally well for the protagonist's flights of self-parody, his feelings of displacement in Japan and for the genuinely lovely descriptions of Japanese nature.
Fever Dream by Samanta Schweblin, translated by Megan McDowell – Georgia Summer, Editorial Assistant
Shortlisted for the Man Booker International Prize 2017, Fever Dream by Samanta Schweblin is a hauntingly dark tale centred around a dying woman, Amanda, and a young boy, David. Amanda wakes up disoriented in a clinic to find her daughter missing, and only David, her neighbour's son, by her bed. The narrative is slowly pieced together through their dialogue, as David spins an unnerving story about a mysterious illness sweeping their town, and Amanda's increasing concern for her daughter. With wonderfully tense prose, Schweblin explores the destructive aspect of pesticides and industrial-scale agriculture through a tightly-packed novel that will leave you with chills.
Adèle by Leïla Slimani, translated by Sam Taylor – Katerina Koulouri, Business Process Project Manager
I read Adèle in one go. At times dark and disturbing, it's the story of a young Parisian woman who seems to have everything; beauty, a successful career, a loving and successful surgeon husband, a healthy toddler son, as well as a deep sense of emptiness. She's also addicted to sex; as long as you're a man and not her husband, Adèle wants to (and will) have sex with you.
'Adèle wants to be an object [ . . . ] She doesn't want to be a subject, she doesn't want to decide, to have power. She just wants to be a little doll, a toy.' This is what Leïla Slimani says of her main character.
Adèle is not a pleasant character but she is a complex and truthful one. She disgusts and intrigues at the same time; she's an egotistical, self-destructive, sex-obsessed woman for whom you sometimes end up feeling empathy against your will. Only Adèle doesn't want empathy. It's the adrenaline, the feeling of danger and even the violence that she seeks. After all, 'her only ambition is to be desired'.
Leïla Slimani's writing style is marvellous; unapologetically graphic, it's piercing and honest. This is a discomforting novel but one that stays with you for a while. Adèle Robinson could be the 21st century's Emma Bovary or Anna Karenina.
Drive Your Plow Over the Bones of the Dead by Olga Tokarczuk, translated by Antonia Lloyd-Jones – Ansa Khan Khattak, Editor
I read Drive Your Plow Over the Bones of the Dead while on holiday deep in the Forest of Dean, with no internet connection, at a time of year when it gets dark very early – and I can't think of a better place or time to have read it. The novel tells the story of Janina, who lives on her own in a remote Polish village and has very strong views on the way her neighbours treat the animals amongst whom they live. When members of a local hunting club are found murdered, the mystery about who – or what – might be committing the crimes grows. Part-murder mystery, part dark-comedy, I have seen it described as an eco-thriller. That term prepared me Tokarczuk's exploration of the relationship between humans and animals and the way we share the environment, but it didn't prepare me for just how funny the book was. The narrator's voice can be bitingly witty – brilliantly rendered by Antonia Lloyd-Jones's translation.
Swallowing Mercury by Wioletta Greg, translated by Eliza Marciniak and Splithead by Julya Rabinowich, translated by Tess Lewis – recommended by Marta Dziurosz, Senior Contracts Executive
Wioletta Greg is a poet and it shows in every sentence of her lyrical, hazily autobiographic novel about growing up in Communist Poland. The reality of Wiolka's life is gritty, but her musings about it have a dreaminess to them; the young girl's encounters with the world encompass the mundane, the grotesque, and the hilarious, described in a unique, sensual language. Swallowing Mercury was longlisted for the Man Booker International Prize in 2017.
Splithead is a raw yet poetic account of emigration. Mischka leaves USSR for Vienna with her parents as a child, and spends many years trying to square the identities, languages and countries that crowd within her. Mischka is a charismatic narrator, voracious about the world, stumbling as best she can through a tumultuous youth.
Abandon by Sangeeta Bandyopadhyay, translated by Arunava Sinha – recommended by Saba Ahmed, Editorial Manager
From 'India's Elena Ferrante', Abandon is the beguiling story of Ishwari, a writer who has abandoned her former life to live on the margins in a seedy guesthouse in Kolkata. Hobbled by the practical and emotional demands of motherhood, Ishwari is destitute and desperate, increasingly a victim of the cruel circumstances of her fate. In prose that is at once sensuous and jagged in Arunava Sinha's perfect translation, Bandyopadhyay spins a tense story of desire and abjection, and the monstrous instinct required to be an artist.
Acts of Infidelity by Lena Andersson, translated by Saskia Vogel – recommended by Sophie Jonathan, Senior Commissioning Editor
In this novel we meet Ester Nilsson, a sensible woman who employs logic where most use whim. Except when it comes to love. Ester gives way for love, sets it in motion and then holds onto it for dear life. When she meets actor, Olof Sten, she falls madly in love, and though he makes it clear that he never intends to leave his wife, he certainly doesn't show any signs of ending the strange courtship he has begun with Ester. Olof is having far too much fun, and soon Ester must admit the truth: she has become a mistress.
To read Acts of Infidelity is to dive inside the mind of a brilliant, infuriating friend. Ester and Olof's entanglements and arguments, his mercurial logic, are the stuff of relationship nightmares. I read this novel and found myself wanting to press it upon friends in aggravated recognition. First written in Swedish and translated to English by Saskia Vogel, Andersson's writing is cutting, full of razor-sharp humour, but most of all it is perfectly, precisely true. She gets to the heart of the way men and women interact like no one else I've read.
Sweet Days of Discipline by Fleur Jaeggy, translated by  Tim Parks and Elena Ferrante's Neapolitan novels, translated by Ann Goldstein – recommended by Ansa Khan, Editor
I loved Fleur Jaeggy's Sweet Days of Discipline, recently reissued by And Other Stories translated by Tim Parks: beautifully crafted and so wonderfully demonstrative of just how complicated relationships between young women can be – of how the terms love, friendship and enmity don't really do justice to the different kinds of bonds we form. The writing has a wonderful haunting coolness to it, too.
In full awareness that I have come very late to this party, this was the year that I finally read Elena Ferrante translated by Ann Goldstein, whose work is exactly as good as I had been told. Brilliant on female friendship, I was also blown away by her demonstration of just how far our class origins shape us. In an interview with Deborah Orr, Ferrante described where we come from as 'like the colour that inevitably rises to one's cheeks after a strong emotion . . . I believe there is no story, however small, that can ignore that colouring.' That she manages to explore this in her Neapolitan novels, while also engrossing us in the story of Lila and Elena, makes them something special indeed.
Ms Ice Sandwich by Mieko Kawakami, translated by Louise Heal Kawai – recommended by Kishani Widyaratna, Editor
Mieko Kawakami is one of the most promising young writers in Japan today, a winner of both the Akutagawa Prize, the most prestigious literary prize in Japan, and the Tsubouchi Shoyo Prize for Young Emerging Writers. Ms Ice Sandwich, translated by Louise Heal Kawai, is the first of her work to appear in the English language and this slim novella offers us a tantalising taste of Kawakami's imaginative world. It tells the story of an awkward, lonely boy who becomes fixated on a woman with bright blue eyeshadow who works at a supermarket sandwich counter. Her eyeshadow reminds him of the vivid blue popsicles on sale in the store and he dubs her 'Ms Ice Sandwich', visiting the store everyday so he might see her. What follows is a warm, funny and utterly unlikely coming of age story with an endearingly idiosyncratic young narrator you'll struggle to forget. A gem of a novella.
Lullaby by  Leïla Slimani, translated by Sam Taylor – recommended by Gillian Fitzgerald-Kelly, Assistant Editor
Lullaby has stayed with me since I first read it at the end of 2017. The novel is by Leïla Slimani, and is translated from the French by Sam Taylor. Tragic, violent and chilling, it is a powerful story hinging on obsession and power.
Myriam and Paul live in Paris with their two children and are in search of a nanny to instil some structure in their busy lives when they meet Louise. She seems like the perfect candidate: a modern day Mary Poppins who cooks cleans and adores their children. Louise's effect is instant and this Parisian home is hastily transformed but as the new family unit grows closer and closer, we learn more of Louise's past and soon the strange toxicity surrounding her begins to seep into the idyllic household. As Louise's grip on the whole family tightens, the world she has created for them darkens. Lullaby is an exquisite distillation of the quotidian injected with absolute terror and I was gripped by its intensity, elegance, and horror. Slimani's writing is tight, alluring and simultaneously loaded. Each page is heart-stoppingly good.
If you can't get enough of fiction in translation, don't miss this episode of Book Break:
Book Break - Translated Fiction from Around the World