Tor UK to publish another Olivie Blake dark academia sensation
Pan Macmillan's Tor imprint is delighted to announce the acquisition of Alone With You in the Ether, a new novel by Olivie Blake.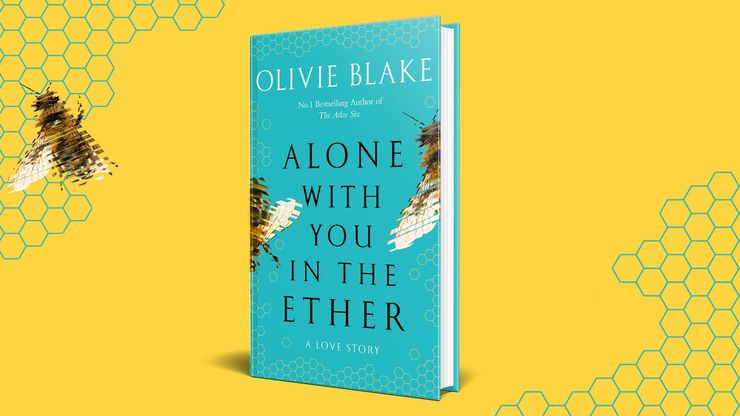 Olivie Blake is now a No.1 Sunday Times bestseller due to the phenomenal response to The Atlas Six. The Atlas Paradox, its eagerly-awaited sequel, will be available in October and the final book in the trilogy will follow in 2023. Tor UK is therefore thrilled to announce the publication of another self-published TikTok sensation from Olivie Blake: Alone with you in the Ether.
Alone With You in the Ether is a glimpse into the nature of love, what it means to be unwell, and how to face the fractures of yourself and still love as if you're not broken. As Charlotte Regan works at a museum, and Aldo Damiani is a time travel-obsessed maths professor, it will appeal to just the same 'dark academia' fans who adored Olivie's The Atlas Six. 
Currently self-published, Alone With You in the Ether has wowed TikTok – with 15 million mentions of the hashtag #AloneWithYouintheEther and climbing. But publishing the book via the traditional route will mean fans can also have beautiful, high-spec physical editions of this incredible novel. Alone With You in the Ether will be released in ebook by Tor UK and Tor US on 1 June 2022 and Tor UK will then publish in hardback and audio on 8 December 2022.
Olivie Blake says: 
'I wrote Alone With You in the Ether so that I, and others like me, could make sense of life from inside the constraints of a mood disorder, explore the vulnerability of art and time and wonder, and ultimately face our own fractures to find something worthy of love. I am honoured that this story has resonated with so many readers, and I'm unbelievably grateful that this book will now find a home with my incredible team at Tor UK.'
Publishing Director, Bella Pagan comments:
'I loved Aldo and Charlotte from the very first page. They are brilliant, complex characters who give us a timely, important and empathic insight into how mental health impacts our personal stories. Olivie's take on relationships and our interior worlds is dynamite on the page, and I couldn't stop reading.'