Explore the Parisian libraries of The Mortal Word, the fifth book in The Invisible Library series
Book Break host Emma immerses herself in the magical world of The Mortal Word, the fifth book in fantasy series The Invisible Library, set in Paris.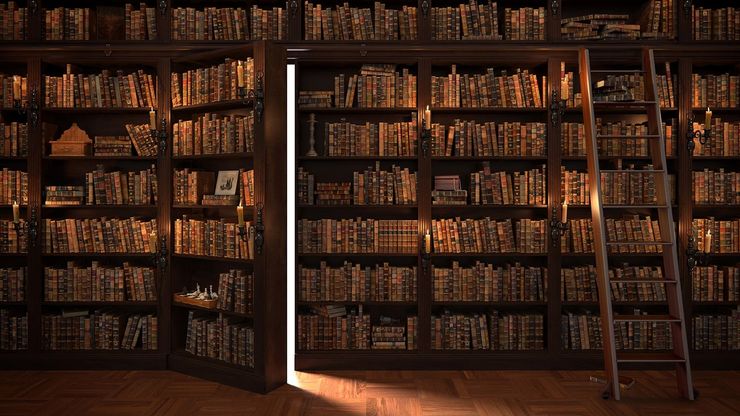 There's something so magical about libraries. For so many of us, they were where we spent hours as a child discovering the joy of reading. They might be where we first learned about a favourite author, a bold and exciting heroine, or a new and magical world.
Author Genevieve Cogman knows all about the magic of libraries. Her fantasy adventure series The Invisible Library is set in libraries across the world, which are all linked by mystical portals and a very important mission: to save all the books.

In this episode of Book Break, we visited two beautiful libraries in Paris, the American Library in Paris and the Historical Library of the City of Paris, where the latest book in the series, The Mortal Word, is set. Watch the video below to be transported into the world of The Invisible Library series.
Feeling inspired, we asked some of our authors to share with us what libraries mean to them and the profound effect they can have upon us all.
"They are an essential part of opportunity for all, regardless of how wealthy your family is or whether you've just moved to an area, everyone enters as an equal." - Kate Mosse, BBC Sunday Politics
"I've spent thousands of hours in libraries over the years, being enthralled and educated, lost among the spines. Without their welcoming and inclusive spaces, I know I would never have become such a committed reader, and perhaps not even a writer. Libraries democratise words and the process of reading; they were and are a lifeline for me, and for many, a source of solace, joy and escapism." - Sinéad Gleeson
"I suggest that reading fiction, that reading for pleasure, is one of the most important things one can do. I'm making a plea for people to understand what libraries and librarians are, and to preserve both of these things.
I was lucky. I had an excellent local library growing up, and met the kind of librarians who did not mind a small, unaccompanied boy heading back into the children's library every morning and working his way through the card catalogue, looking for books with ghosts or magic or rockets in them, looking for vampires or detectives or witches or wonders." - Chris Riddell