The most exciting female science fiction and fantasy authors you need to read
International Women's Day offers a chance, as if we needed one, to celebrate some of the best female science fiction and fantasy authors. From celebrated author Ursula K. Le Guin to explosive newcomer Arkady Martine, here Jean Menzies tells us about some of the most exciting female science fiction and fantasy authors you should be reading.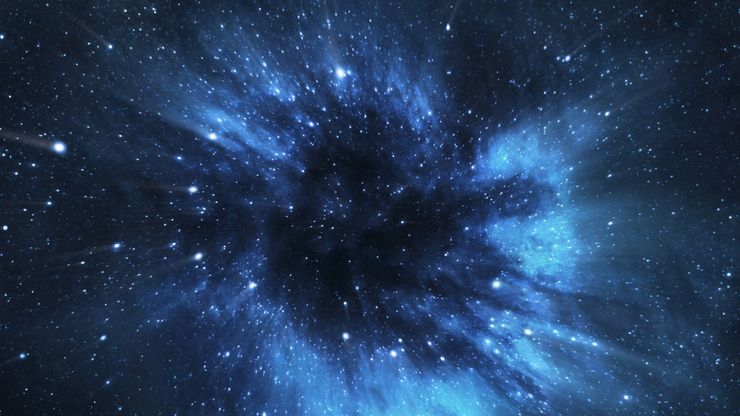 With giants like J.R.R Tolkien and Isaac Asimov dominating the history of SFF, it's easy to overlook the huge contribution of women to these speculative genres; not least because historically female science fiction writers have often used a male or gender-neutral pseudonym. Did you know, for example, that James Tiptree Jr. was actually Alice Bradley Sheldon or that J.K. Rowling was encouraged not to use her first name Joanne so that her books would appeal to boys as well as girls? 
Despite this, I can assure you it's worth hunting down those female voices in fantasy and science fiction. They offer new perspectives and oftentimes a much greater cast of female characters. I love Lord of the Rings as much as the next fantasy fanatic, but sometimes I wonder if J.R.R. Tolkien realised that fifty per cent of the population is consistently women when he was building Middle Earth . . .  Women can save the world too. 
The world of SFF has been shaped by a diverse range of contributors and although they all deserve your consideration when looking for your next read, I'm here to make sure some of the incredible women writing in these genres don't slip beneath your radar.
Discover our edit of the best science fiction books.
Don't miss the best fantasy books of 2020. 
Jenn Lyons
Jenn Lyons' epic writing and compelling characters make her an unmissable writer. The Name of All Things, book two in Jenn Lyons' epic fantasy series A Chorus of Dragons, continues the adventure readers began in The Ruin of Kings. Harkening back to classic fantasy of old whilst endearing itself to a modern audience, this book brings so many beloved fantasy elements to life: from dragons to orphan heroes, sinister empires to a protagonist on the run. With plush writing and bucketloads of imagination, however, this series never fails to feel fresh and exciting. 
Discover all the books in the A Chorus of Dragons series here.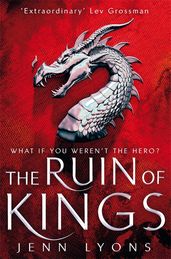 Robin Hobb
A prolific and inarguably genre-defining fantasist, Robin is a modern master of emotional characterisation, political intrigue, and plots of the densest weave. If you love dragons then The Rainwild Chronicles is the series for you. This series stands on its own whilst still being set in the incredibly detailed Realm of the Elderlings universe created by Hobb. Dragons have long been gone from the world, but when a new brood finally hatches everyone is buzzing with excitement; that is, until they see the dragons and realise these majestic beasts are not what they once were.
Zen Cho
Zen Cho was born and raised in Malaysia, and lives in the UK. Her award-winning debut novel, Sorcerer to the Crown, put a fantastical spin on historical fiction. The second novel in the Sorcerer to the Crown series, The True Queen, continues to bring magic and mayhem to regency England. Our protanist Zacharias Wyth is the first black Sorcerer Royal of the Unnatural Philosophers. This well-respected organisation shuns female members, who are denied access to magic throughout Britain. Wyth is forced to confront this double standard, however, when he meets the most powerful magician he has ever encountered and, shock, she's a woman. Cho's work has all the fun of Austen meets Tolkein whilst addressing the very real issues of racism and sexism that will resonate with readers today.
Discover all the books in the Sorcerer to the Crown series here.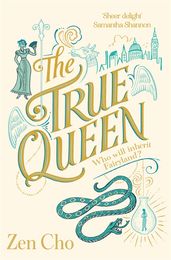 Naomi Novik
Naomi Novik first broke into the fantasy scene with her rip-roaring Temeraire series: an alternate history sprawl that reimagines the Napoleonic Wars with the addition of draconic warfare. And her award-winning fairy tale novels, Uprooted and Spinning Silver, have cemented her as a must-read author.
Fantasy is well known for reconsidering the timeless themes of fairy tales for new audiences. Uprooted is an enchanting fairytale read, with a unique take on traditional themes that feels like a classic in the making. In her subsequent novel,  Spinning Silver, Novik reworks the traditional tale of Rumpelstiltskin with innovation and flare. Our protagonist Myriam is a young Jewish woman whose family work as moneylenders in her small community, and through her story Naomi tackles stereotypes and discrimination head-on.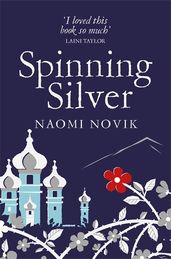 Margaret Atwood
Margaret Atwood is a genre-blurring pioneer, calling her own MaddAddam trilogy 'speculative fiction'. The recent TV adaptation of The Handmaid's Tale has brought Margaret Atwood to a whole new audience. Spurred on by questions from readers and viewers, she has revisited the world of her beloved novel The Handmaid's Tale thirty years on in the Booker Prize-winning The Testaments.
This latest work returns to the dystopian world of Gilead where women fulfil specific roles entirely determined by their reproductive capacity and must bow down to the male population's dominance. Whether readers have read The Handmaid's Tale or not they can jump into The Testaments and consider the dangers of patriarchy in a future world.
Arkady Martine
Arkady Martine's explosive debut, A Memory Called Empire, is something for fans of Isaac Asimov, Dan Simmons and Ann Leckie to get really excited about, and is destined to be a science fiction classic. It combines a richly imagined interstellar setting featuring empires and political conspirators, with all the good markings of a compelling mystery. If you like your sci-fi set in high space, featuring futuristic technology, and including intriguing alien cultures, then Martine may be your new favourite author.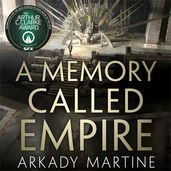 Octavia E. Butler
Octavia Butler was the first sci-fi author to be awarded the Arthur Fellowship 'Genius Grant' Award in 1995. This was no doubt due to her eerily prescient themes of hybrid human societies and environmental concerns, but her gripping characters and pacing certainly can't have hurt either. An inspiring author to this day, and one who overcame huge societal hurdles (she was a woman, in LA, in the 50s) to help knit the fabric of the genre.
Travel to the year 2025 with Butler's Earthseed series. 2025 is now terrifyingly near, but when Parable of the Sower was first published in 1993 it still remained a far-off future. This novel explores the widespread horrors of poverty, drugs, and violence in the US from the perspective of Lauren, a 'hyperempath' who can feel the pain of those around her. One of the most striking aspects of this story for modern readers will be comparing what Butler's envisioned future looks like in comparison to the times we live in now.
Susan Dennard
Bloodwitch marks the third book in Susan Dennard's epic Witchlands series, which sees tensions escalate as war sweeps the witchlands. Dennard's approach to themes of female friendship and organic worldbuilding elevates her action-packed writing with thoughtful and nuanced characters. Her worldbuilding, in particular, is informed by Dennard's previous career as a marine biologist, and brings a memorable vividness to the environments her characters careen through. And the relationships between the three protagonists are utterly gripping, leaving fans already desperate for the next book in the series.
Read our guide to The Witchlands series here.
Discover all the books in The Witchlands series here.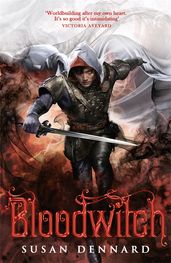 Ursula K. Le Guin
We lost Ursula Le Guin in 2018. Hopefully the upside of such tragic news is even more readers, new and old, diving into her tender and thought-provoking fiction – from the magic-rich archipelago of The Earthsea Quartet to the 'Utopian' moral conundrums of short story 'The Ones Who Walk Away From Omelas'.
Le Guin also left her mark on non-fiction, including Steering The Craft, her workbook and meditation on writing itself, and her poetic interpretation of the Tao Te Ching. Few have done as much for the craft, and for the people engaging in it, as she.