World Book Day reading challenges for kids
Here are some handy ideas for how to provide inspiration and engage children in reading on World Book Day and beyond!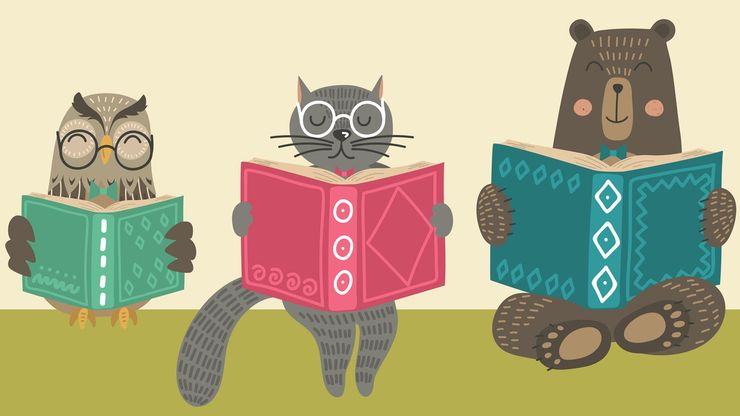 World Book Day is a day of festivity and fun, a chance to dress up and celebrate. It's a day like no other in the calendar, now firmly embedded in school curriculums across the U.K. But it is also a chance to foster a love of reading in children that extends far beyond the day itself.
The reading challenges listed here are tried-and-tested and designed to be usable all year round, sparking ideas for other activities to inspire a lifelong love of books and a generation of future readers.
Read Books Aloud – Bring Stories to Life!
Pre-school: Ages 0-3
Reading aloud not only nurtures children's pleasure in reading, it models how a book should sound and feel, helping children to follow storylines and learn new vocabulary. For a magical read aloud session, choose a book with a nice rhythm and rhyme. Create a 'cosy corner' or a reading area where children feel relaxed and comfortable. When reading, encourage an interactive process where children respond to what is being read to them. Add in noises, emphasis, intonation and sound effects to bring the story to life. Children can make actions with their hands or use facial expressions to improve understanding. At the end of reading, make space for reflection and asking questions. Good interactive reading activities include getting children to create sound effects for certain rhymes, express feelings in a read-along puppet show, craft scenes from the book, or go on a Scavenger Hunt to find shapes, colours and objects featured in the story.
Pan Mac recommends: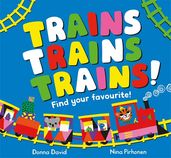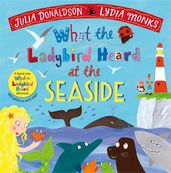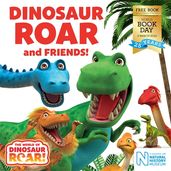 Talk About Books – Create a Question Wall
Picture Books: Ages 4+
Picture books are often the single best resource for prompting discussions about big themes and concepts and developing empathy among children – no matter what the age group. In Coming to England by Floella Benjamin and Diane Ewen, there are lots of opportunities for children to think about concepts like kindness, racism, and what it means to belong. To encourage discussion, create an open space (circle time!) and ask children to come up with as many questions as they can think of related to the book. They might start small: 'What is the book about?'; 'What do the characters like?'; 'What do the characters feel?' Then, they might get bigger and more philosophical: 'What is empathy?'; 'What is kindness?'; What is home?'. The aim is for children to create more and more questions. They might record their questions on a 'Question Wall' – organising them into categories or ranking them from small to big, or according to what they're most interested in. Which questions prompt the best discussions?
Pan Mac recommends: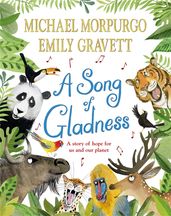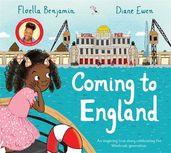 Re-imagine Stories – Step Into New Worlds
Middle Grade: Ages 7+
World Book Day, the perfect time to create a reading-inspired Multiverse! Encourage children to explore their favourite characters and settings by swapping them around and muddling them up. Ask them: What if their favourite character ended up in another story? What would the character do? How would the character act? Use role-play and dramatised conversations between characters to develop ideas. Children might prefer to explore ideas by drawing. Ask them to modernise an old story by redesigning its book cover for 2022. Prompt them to consider how the main themes would change to appeal to a modern audience, whether the main character will be different, what styles and colours would contribute to a bold new design, and how the title of the story might change. A good source of inspiration is Rumaysa: A Fairytale – a magically fresh debut that retells three classic fairytales – Rapunzel, Cinderella and Sleeping Beauty.
Pan Mac recommends: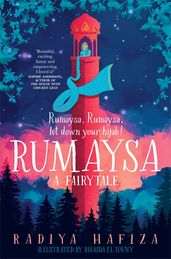 Recommend Books – Share the Adventure!
Middle Grade: Ages 9+
By this stage, children will be able to tell you what sorts of books interest them. There are all sorts of books to choose from: diverse tales from across the world, stories – either fiction or true, adventures to faraway places, information about favourite topics, poetry, picture books, atlases, annuals, lists, quizzes, film & TV spin-offs, games and puzzles. Create a buzz around all these book choices by helping children make recommendations to each other. Relaxed conversations around reading can help children to feel more confident about what they choose to read. Ways of encouraging peer recommendations include Reading Lists, swapping Book Reviews, creating Book Trailers (try this for the highly cinematic Adventures on Trains series!) or crafting Paper Chains to connect books – whether by themes, characters or genre. And you'll have a beautiful classroom display to boot.
Pan Mac recommends: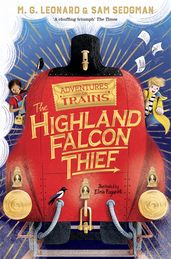 Keep the Fun Going – A Festival of Books
Teen/YA: Ages 12+
By the time they start secondary school children have more autonomy, but fostering good reading habits is often a challenge. To create a positive attitude to books and build a strong reading community, encourage children to set up their own reading blogs, clubs, initiatives, and social media pages. For World Book Day itself, they could even host their very own 'Festival of Books', complete with posters, invitations, activities, and wristbands. Competitions can be a good incentive, particularly for reluctant readers, as can re-creating scenes from books in comic book format, acting out or drawing scenes from stories, snapping favourite teachers or adults reading, or thinking of a list of Top Ten Questions for a favourite author. For the more engaged, give them a daily writing challenge motivated by their reading. 
Pan Mac recommends: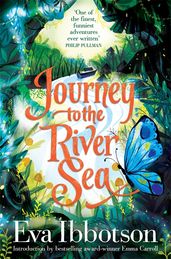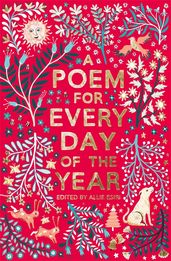 Jenny Baldwin is an English Teacher and Founder of SHAPES for Schools. She has recently helped to develop the Author and Illustrator Academy featured on the World Book Day website and written several educational resources for Pan Macmillan's children's books.