Jessie Fauset: a forgotten voice of the Harlem Renaissance
The Harlem Renaissance saw an explosion in Black art, music and writing, but few female creatives from that period are remembered alongside their male counterparts. We celebrate one of the women at the heart of the movement.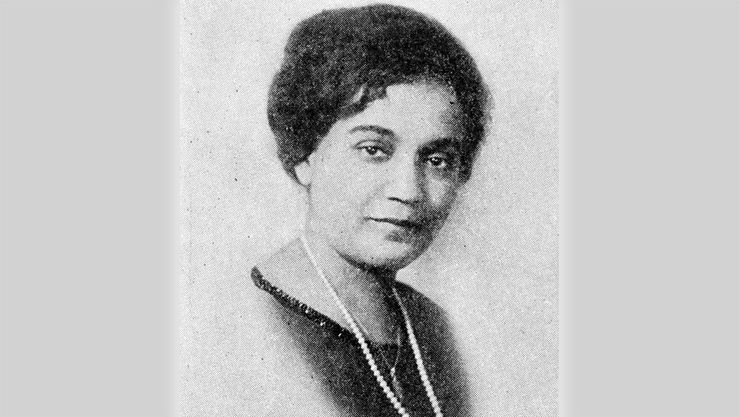 As huge numbers of people left the American South in the early twentieth century, cultural hotspots sprang up in the Northern cities they moved to, and the arts flourished. Marissa Constantinou, the editor of a new anthology celebrating the women at the centre of this movement, shines a light on one of the 'midwives' of what is known as the Harlem Renaissance. 
Why haven't I heard of Jessie Fauset? 
Well, like many other women in history, Jessie Fauset's male contemporaries seem to have stolen her limelight. She was a novelist, poet, critic and editor known as one of the 'midwives of the Harlem Renaissance', meaning that she nursed the careers of young authors until they reached success. These authors include Langston Hughes, Jean Toomer and Claude McKay, whose names might sound more familiar to you than Jessie's. Read on to find out why that may be. 
What was the Harlem Renaissance?
There are no set beginning or end dates for the Harlem Renaissance, so let's start in the 1910s when a vast number of people living in the American South fled from the horrendous racism of Jim Crow law (which enforced racial segregation). They flooded to New York, Chicago, Detroit and other Northern cities where factories were recruiting for thousands of jobs, and this was called the Great Migration. 
This created cultural hotspots of ambitious people in neighbourhoods like Harlem, where an emerging Black middle class began to flock to after graduating from college. They started to work as teachers, nurses, librarians and lawyers, and as their economic security grew they had more opportunity to explore jobs in the arts. 
These two factors, among others, formed the perfect environment for artistic expression to flourish. The more literature, music and theatre that was created for and by these communities, the more it was enjoyed and celebrated, and the more opportunity to become a successful writer, artist or musician arose.
The result was an explosion of creativity and Black artists started to receive widespread recognition – the Jazz Age was born, Harlem nightclubs boomed, the doors to Broadway and Hollywood were opened (though only a crack) and journals and magazines thrived. This was what's known as the Harlem Renaissance.

Why were magazines and journals important?
Magazines and journals were vital as they were one of the few spaces to voice opinions on racism and politics from a Black perspective. They contained a medley of informative and entertaining content, from reports on current events to short stories, poems and opinion pieces. 
In the internet age it's hard to think of a modern equivalent, but these magazines and journals became a living archive of an unprecedented time. They successfully preserved decades of history and accomplishments that are essential to our understanding of the Harlem Renaissance. 
The two largest journals were The Crisis, launched by W. E. B. Du Bois, and Opportunity, launched by the Urban League, an organisation that fought for Black rights. Their success inspired smaller journals like Fire!!, launched by Zora Neale Hurtson, and the increasing number of these publications played a significant role in liberating      Black writers who were the contributors, editors and founders.

How did Jessie Fauset play a role in this?
So, now we're all on the same page about the importance of journals, you'll see how significant it was that Jessie Fauset was the literary editor for The Crisis. During her seven years in this role she launched and nurtured the careers of many of the leading Harlem Renaissance authors, alongside W. E. B. Du Bois who received much of the credit. 
Jessie was also a writer herself and the launch dinner for her first novel There is Confusion, hosted by Opportunity in conjunction with the New York Civic Club in 1924, brought together the Black literary world with established white publishers. 
It was here that a white magazine named Survey Graphic decided to publish an issue devoted to Black writing, subtitled 'Harlem: The Mecca for the New Negro', and the crossing of this racial bridge was a landmark event that sparked a shift in wider recognition for the Harlem Renaissance.
Writer and philosopher Alain Locke attended the dinner that night and later developed Survey Graphic's issue into a book-length project titled The New Negro. But whilst Locke and The New Negro have been passed down in history as 'architects' of the Harlem Renaissance, the honoree of that evening and her legacy seem to have been forgotten from the history books. 

Jessie Fauset's legacy
As well as her role at The Crisis, Jessie Fauset was a pioneering author whose ideas were ahead of her time. She published four novels – There is Confusion, Plum Bun, The Chinaberry Tree, and Comedy, American Style – as well as essays, short stories and poems. Her writing questions racism and sexism, love and loss, risk and sacrifice, and is well overdue for celebration and recognition.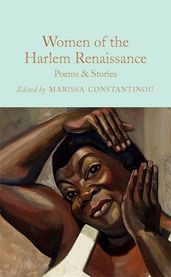 Jessie Faucet image Wikimedia Commons Public Domain