The best true crime podcasts
The most addictive true crime podcasts from around the world — here's what you'll be hooked on next . . .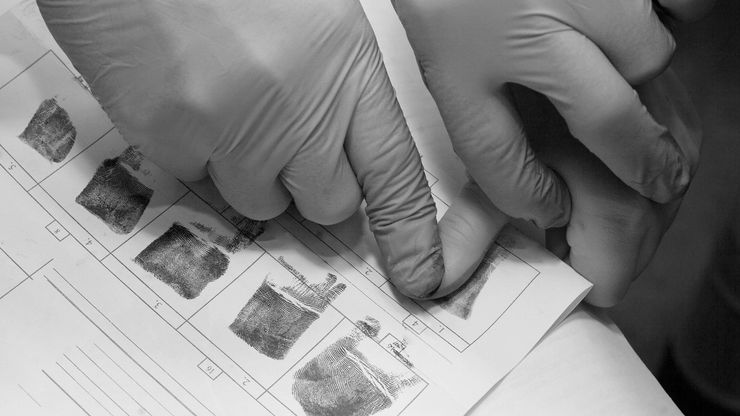 The surge in interest in true crime has become  nothing short of a phenomenon. While documentaries dominate Netflix, true crime podcasts have gripped and bewildered us, from investigative journalist Sarah Koenig's Serial, to Dirty John which was adapted into the Netflix series of the same name starring Eric Bana and Juno Temple. It seems that interest in these immersive and often terrifying true stories shows no signs of slowing. Here is our edit of the best true crime podcasts from around the world - essential listening for anyone who loves a good mystery. 
The Dropout
At age 19, Elizabeth Holmes dropped out of Stanford University and founded blood-testing startup, Theranos. By the time she was 30, the company was worth $9 billion. Once poised to change the world and revolutionise the medical industry, the company, and Holmes came to a crashing halt when it was exposed that Theranos' technology, upon which life-changing medical decisions were being made, didn't work. Now faced with criminal fraud and up to 20 years in prison, Holmes and the Theranos empire is disgraced. But how did she come this far? Following on the heels of Bad Blood, John Carreyou's thrilling book about the incredible rise and fall of Elizabeth Holmes and her company, The Dropout is a podcast which accompanies ABC News' investigative series of the same name. Part of a three year investigation, and drawing on deposition tapes and interviews with former Theranos staff and family members, it's a must-listen for anyone who loved Bad Blood.
Dirty John
This podcast starts fairly innocently, documenting the budding romance of Debra Newell and John Meehan, who meet on an online dating site and rapidly fall into an intense relationship. However, things quickly turn dark when it turns out that John isn't everything he seems. Across the podcast's riveting six episodes, you'll come to learn how 'Dirty John' earned his name by manipulating and controlling his victims to get what he wanted. The popular podcast has since been adapted into a television drama starring Eric Bana and Connie Britton. 
Serial
The mother of all crime podcasts. The first series of Serial saw Sarah Koenig and her team re-investigating the murder of a Baltimore teenager that took place in  1999. The twists and turns of Koenig's exploration into whether or not Adnan Syed was wrongly convicted of the murder of his ex-girlfriend Hae Min Lee, puts the best fictional whodunnits to shame and has captivated listeners around the world. Series two delves into the story of  Bowe Bergdahl, a soldier who disappeared in Afghanistan for five years, while series three investigates the criminal justice system, one Cleveland courthouse at a time.
The Teacher's Pet
Showing how influential true crime podcasts have become in recent years, this Australian podcast investigating the disappearance and suspected murder of Lynette Dawson has been downloaded over 28 million times and was responsible for renewed police activity around the case.  The storytelling in this podcast is incredibly rich in detail, with the host, Hedley Thomas, using his skills as a journalist to uncover large amounts of evidence previously uncollected by police.  
They Walk Among Us
This bi-weekly British true crime podcast covers a myriad of crimes from around the United Kingdom sharing details of both recent and historic cases ranging from murder and kidnap to fraud. Meticulously researched and well produced, we recommend starting with the 'stranger than fiction' case of 'Panama John' from season one.
Listen here

Criminal
This highly addictive bi-monthly true-crime podcast is presented by former reporter and host Phoebe Judge, who aims to find the personal angle in each story. Unlike the majority of crime podcasts, Criminal doesn't focus exclusively on murder, covering every kind of crime imaginable, from the terrifying to the humorous. At around twenty minutes long, their short episodes make perfect commuter listening.
Casefile
The work of an anonymous Australian host with a pared-down style, this podcast is all about the storytelling. A refreshingly ego-free podcast, Casefile forgoes the police interview recordings and newspaper extracts that saturate many other true crime podcasts, with the spotlight on the carefully structured and cleverly unfolding narrative. With most episodes focussing on a single case, this podcast also provides in-depth specials, covering cases such as The Yorkshire Ripper and The Golden State Killer over several episodes, and features update episodes when those miracles happen and cold cases get solved.

Sword and Scale
Forensic investigators, true-crime reporters, victims and occasionally even perpetrators contribute to this podcast, which covers all sorts of criminal cases and the criminal justice system's responses to them. The stories, narrated by host Mike Boudet, range from tales of mobsters and heists to court case reports and bizarre mass murders, all true and all fascinating. Sword and Scale aims to go beyond the news clips and sensationalist headlines to give listeners the whole story and deeper insight into criminal cases.
Unexplained
While not exclusively a crime podcast, Unexplained will certainly appeal to anyone who loves a good mystery. This bi-weekly podcast covers strange and mysterious real life events that continue to evade explanation. Described as 'the world's spookiest podcast' by The Guardian, Unexplained has been running since 2016 and has been streamed millions of times, and reached number two in the iTunes charts (just behind Serial).
Up and Vanished
An investigative podcast much like Serial, in fact produced by a self-confessed Serial obsessive Payne Lindsey. Series one of Up and Vanished reinvestigates a 12-year-old cold case, this time the unsolved disappearance of high school teacher and beauty queen Tara Grinstead. Over fourteen episodes Lindsey, a film director turned amateur investigator, examines old case evidence and re-interviews persons of interest. Similarly to Serial, Up and Vanished has had real-world outcomes, with new evidence surfacing and the arrests of two suspects. Series two focuses on a new case, the disappearance of Kristal Anne Reisinger.
Generation Why
The perfect podcast for anyone who is fascinated by true crime stories but would rather skip the gory details. In this weekly podcast, hosts Aaron & Justin discuss theories and share their opinions on unsolved murders, controversies, mysteries, conspiracies and true crime. In 2012, Justin was a juror on a first-degree murder trial, which sparked numerous conversations with his friend Aaron, inspiring the Generation Why podcast.
For even more podcast recommendations, check out this episode of Book Break: