David Baldacci introduces his new character, Atlee Pine
David Baldacci talks about the inspiration for his newest series character FBI Special Agent Atlee Pine.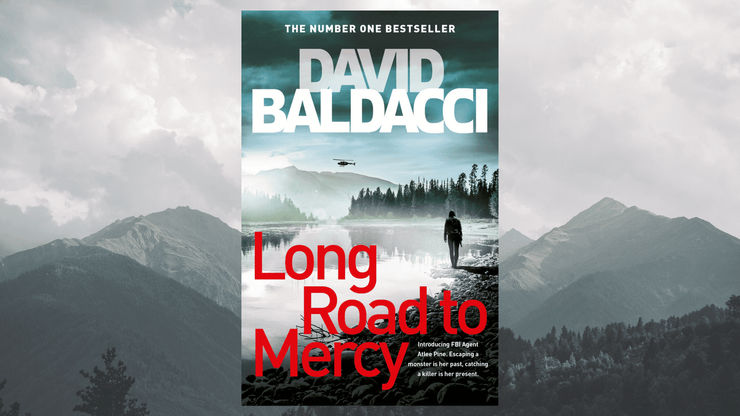 David Baldacci talks about the inspiration for FBI Special Agent Atlee Pine, the lead character in his new crime series, and the challenges of writing a female protagonist. He also discusses why the Grand Canyon is the perfect setting for a murder mystery.
The first Atlee Pine thriller, Long Road to Mercy, is out now.
The star of my next series, Atlee Pine, is an FBI Special Agent who grew up in rural Georgia, and the first female protagonist I've had as a lead series character in all of my books.
The inspiration behind Atlee Pine is multi-faceted. I've written about a lot of female characters in my novels, and I'm very comfortable writing about women, but I wanted to explore an avenue where the female was the lead character and the lead protagonist.
Atlee Pine's name came to me very swiftly. I wrote it down and then thought about what sort of character I wanted to build from that. As a writer, I think you can tell when you want to stretch your wings and challenge yourself to do something different. Writing a female as the lead protagonist was something different for me, and it was a challenge for me as a male to write a female character. Doing something different with each book is what drives me as a writer and what keeps me excited. I hope this means that readers are excited when they're reading it too.
Atlee is unlike my previous series characters in another way as her background is very different. I've never started writing about a character with such a horrendous, enigmatic past. She has lost a twin, her other half, someone she has searched for her whole life. When we meet Atlee Pine (in Long Road to Mercy) she is trying to overcome this horrendous beginning to her life and is trying to find both the truth about her sister and the real person that she is. I'm tremendously excited about her as a character, and I can't wait to bring her to everyone else.
Atlee also lives in a different environment to my previous characters. I've never written much about the Western United States, and she is based in rural Georgia, working as the only resident agent at an FBI office which covers an area of over 1000 square miles. She's very much a loner in a very lonely setting. My previous books are set in big cities with lots of people, lots of things going on, and hundreds of agents. Atlee is very much a lone wolf, and writing that has been a challenge for me, but one I'm very much excited to dive into.
Transcribed from David Baldacci talking about Atlee Pine for Pan Macmillan.
In this video, David introduces the character of Atlee Pine, his first solo female protagonist.
Here, David explains why he decided to set the first book in the Atlee Pine series at the Grand Canyon.