A murder mystery game by Ann Cleeves
Ann Cleeves – bestselling crime writer of Vera and Shetland fame – has written a murder mystery based around a traditional Shetland Sunday Tea.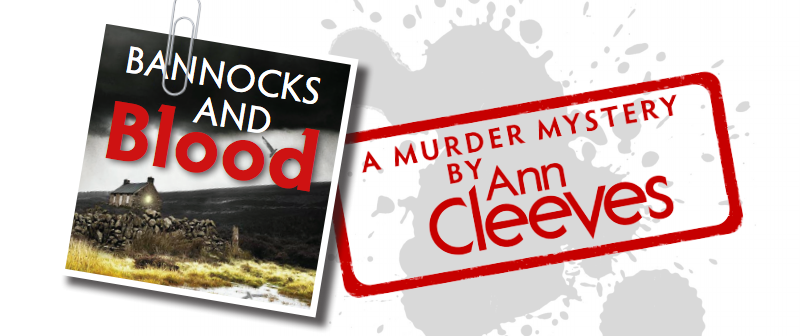 1. A script for 4 actors. This is a specially written script by Ann Cleeves, the setting is a Shetland Sunday tea and Shetland detective Jimmy Perez makes a guest appearance.
2. Promotional material including PDFs of professionally designed posters, tickets and the competition form for anyone putting on a public event.
3. A running order and guide for planning the event.
4. A template press release to send out to local media.
5. Recipes for a traditional Shetland tea accompanied by each chef's story.
What you'll need:
1. Four actors – two men and two women. They don't need to learn lines but should be confident about reading a short monologue in front of an audience.
2. Someone to host and chair the event.
4. Scrap paper and pencils so people can take notes – some do take this event very seriously!
5. Encourage attendees to bring along some home baking in the spirit of a Shetland Sunday tea. the packs also include recipes should any of the organizers want to create some authentic fayre
Find out more about all the books in the Shetland series here.