Kate Mosse on historical fiction
In this exclusive video, bestselling author Kate Mosse tells us what she loves most about reading – and writing – historical fiction.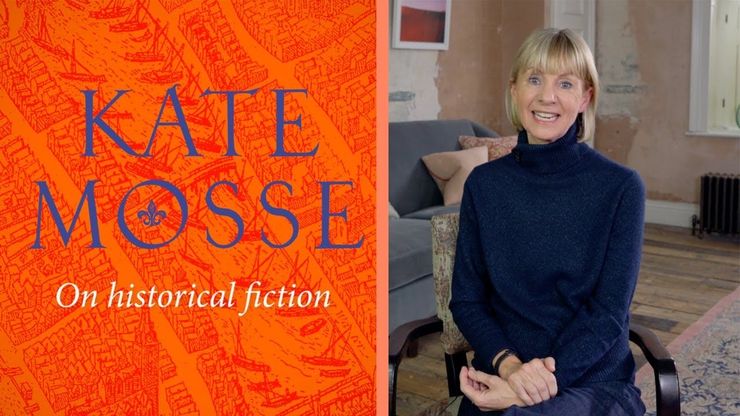 Kate Mosse tells us about her passion for historical fiction, and the periods she loves to write about most. The City of Tears moves between sixteenth-century Paris, Chartres and Amsterdam, but Kate's first love was the medieval period. And it was her father's choice of adventurous historical yarns as childhood bedtime reading that first got Mosse immersed in discovering the stories of the past . . .
Where did your love of historical fiction begin?
My love of historical fiction goes right back to being a child. My wonderful much, much missed dad used to read me my bedtime story when my poor mum was doing the bath and bedtime routine with my younger sisters, and being a man of a certain age and a certain type he read me the stories he'd loved as a child. They were completely unsuitable for bedtime reading for a five-year-old. 
So when I was five he read me for example She, and then we moved on to things like Walter Scott's Ivanhoe, but what it set up in me was this love of adventure fiction which is set somewhere extraordinary . . . is set in a lost world or a hidden world. There's lots of action, there's lots of fighting, there's lots of high emotion. But in the end, the goodies always triumph, and I know that I owe in a way the sort of writer I am to being read those stories by my wonderful dad all the way back in the 1960s.
What historical era do you most enjoy writing about?
One of the most wonderful things I think about historical fiction is that people love particular eras in history, and therefore go back to those periods time and time again, and it's no different for me as a writer. 
So I suppose, I love the medieval period – 11th, 12th, 13th century – and then I used to just nip forward to the fin de siècle of the 1890s and the early part of the 20th century. But one of the joyous things about writing the Burning Chambers sequence has been to fall in love with a new period of history and learn almost everything from scratch. The 16th, 17th and 18th centuries were a complete closed book to me until I started researching for this, and it's wonderful to now have a whole new load – 300 years of different history – to fall in love with.
In this video, Kate discusses the importance of including women's stories in historical fiction: