Ken Follett's Kingsbridge novels in order
Ken Follett is the author of over thirty books, including the much-loved Kingsbridge novels. Meet Ken in our exclusive video, and find out everything you need to know about this bestselling historical fiction series.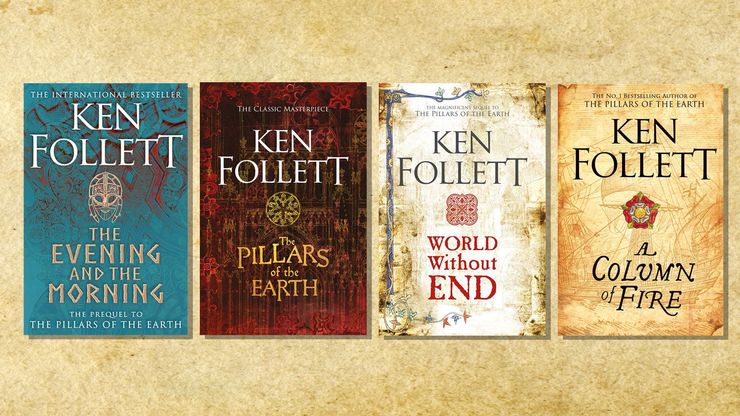 The Kingsbridge Novels are Ken Follett's classic historical masterpieces. Set in the city of Kingsbridge, Ken brings his rich expertise to this immersive and epic saga – full of ambition, love, power and family conflict. Here, watch Ken discuss his books, and find out more about his epic historical fiction series. 
Looking for more historical fiction? Discover our edit of the best historical novels of all time. 
Ken Follett's bestselling Kingsbridge Novels are loved around the world for their historical detail and epic storytelling. The story begins in The Pillars of the Earth, which centres on the struggles of Prior Phillip and his mason-turned-architect Tom as they attempt to build the greatest gothic cathedral in the medieval world.
The sequel, World Without End, is set two centuries later and follows the lives of four children who witness two men being killed the day after Halloween. From that moment, their lives are bound together by love and revenge, as they confront the Black Death and the beginning of the hundred years war.
The saga continues in the third novel, A Column of Fire. Beginning in 1558, it charts the star-crossed romance between Ned Willard and Margery Fitzgerald over half a century. Meanwhile, Europe turns against England when Elizabeth Tudor becomes queen and finds herself beset by plots to dethrone her. 
The fourth Kingsbridge novel, The Evening and the Morning, is set around the year 1,000, when England was constantly under attack from Vikings and would soon be conquered by the Normans. Here, Ken explains the inspiration behind the book: 'The story is set at the end of the Dark Ages and the beginning of the Middle Ages, so it's an evening and a morning. And the phrase is Biblical, of course: 'And the evening and the morning were the first day'. This is a time when people began to demand what we call the rule of law, which means that disputes are settled according to rules, regardless of how rich or powerful you are. This is a vital component of freedom.' 
Here, Ken tells us more about the Kingsbridge Novels and how each book in the series covers a different period in the history of this much-loved fictional town. 
What is the latest Kingsbridge novel?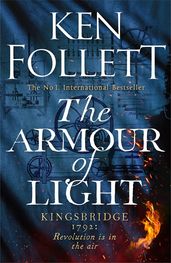 The Kingsbridge books in order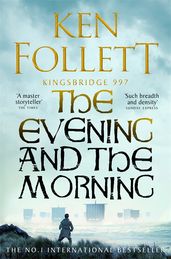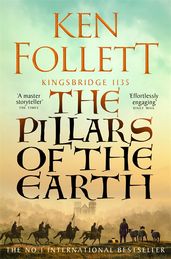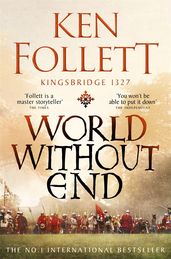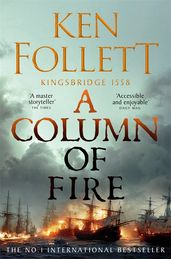 If you love the Kingsbridge series, you might also like Ken Follett's new thriller, Never: