An interview with S. L. Grey
"I don't have a favourite word, but I have a love-hate relationship with 'smorgasbord'. My wife hates the word so I find myself often, like an annoying nervous tic, saying it to her jokingly whenever the occasion arises, but she hates it so much that she doesn't laugh and the space between us cools."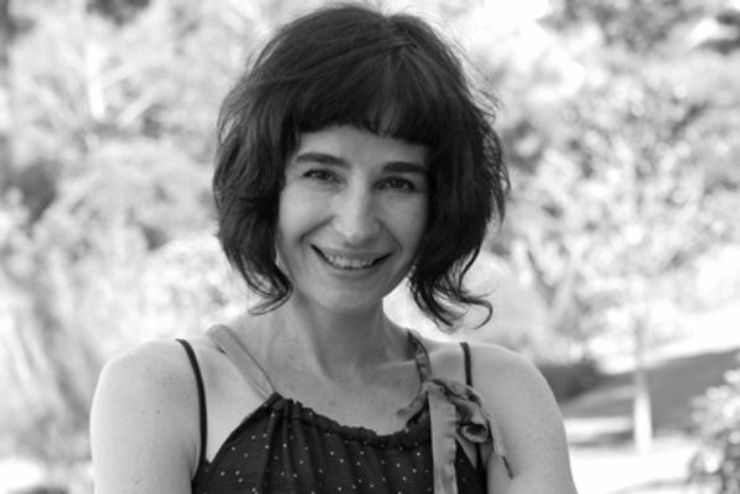 Tell us your top five crime and thriller novels of all time?

Louis: If I have to choose just five, I'd go for:
The Secret History by Donna Tartt: I was a self-absorbed student at the time; these smart and nasty characters were aspirational to me.
Killer Country by Mike Nicol: Nicol is my favourite writer of noir crime. He gets to the root of South Africa's ills with a perfect ear and incomparable styling. You come out of the book thinking in the rhythms of the characters.
City of Glass from The New York Trilogy by Paul Auster, because our drive to solve mysteries is a psychological desire for impossible completion. (I might sneak The City & The City and The Wind-Up Bird Chronicle into this line.)
Enigma by Robert Harris: Harris has a unique ability to present meticulously researched historical settings and events in riveting, page-turning plots. You run with the characters and stories and feel like you're learning something at the same time.
Under the Skin by Michel Faber: the best example of creeping dread. Not much happens and the space and the silence are terrifying. Jonathan Glazer's film version was an excellent adaptation of the spirit of the novel.

Sarah: Painful to choose just five, but here goes:
Black Heart by Mike Nicol. The third in Mike Nicol's Revenge Trilogy, (Louis's choice, Killer Country, is the second). Heartily agree with Louis's comments about Nicol's noirish stylishness, plus he's the king of killer dialogue.
Freedomland by Richard Price. I've read this about twenty times. A master-class in dialogue and atmosphere, it skewers lazy preconceptions about race.
The Cutting Room by Louise Welsh. This unputdownable and stylish thriller is laced with delicious black humour, and has a vicious yet sympathetic protagonist.
Little Children by Tom Perotta. Like Price, Perotta scalpels straight through the heart of American society, and is fearless when it comes to so-called difficult subjects (in this case, paedophilia). He's also witty as hell.
Joyland by Stephen King. If there is such a thing as a flawless novel, this is it. Full of heart, and the ending made me sob.

What's the first book you remember falling in love with?

Louis: Johnny Lion's Book by Edith Thatcher Hurd. It's about a lonely little lion who gets carried away into an imaginative adventure by a book. I am Johnny; stories still spice up my ordinary life.

Sarah: The Weirdstone of Brisingamen by Alan Garner. I can still remember staying up all night to finish it.

Which book do you wish you had written and why?

Louis: If I had written David Mitchell's Ghostwritten, I might suffer less doubt about my ability.

Sarah: Matilda by Roald Dahl. It must have been a blast to write.

If you could invite three fictional characters to a dinner party at your house, who would they be?

Louis: Miyuki Woodward from Dan Rhodes's Gold. She's lonely, self-sufficient and kind-hearted and only needs someone to say 'bless you' when she sneezes. Celia Bowen from The Night Circus by Erin Morgenstern would be able to make our party something extraordinary. Lionel Essrog from Jonathan Lethem's Motherless Brooklyn would add a bit of Tourettian streetwise flavour to the evening.

Sarah: Smilla (from Peter Hoeg's Miss Smilla's Feeling for Snow) and Fevvers, from Angela Carter's Night at the Circus (they would get on, I think, and would be excellent company). Hannibal Lecter would do the cooking.

What's your favourite word?

Louis: I don't have a favourite word, but I have a love-hate relationship with 'smorgasbord'. My wife hates the word so I find myself often, like an annoying nervous tic, saying it to her jokingly whenever the occasion arises, but she hates it so much that she doesn't laugh and the space between us cools.

Sarah: There's a smorgasbord of words I could choose, but today I'll go with 'toast' as I'm peckish.

What is your writing routine?

Louis: After the children have gone off to school, I go to my home-office, have a single cup of coffee and look at the social media, then set Freedom for four hours and write, fuelling myself with double coffees and a big box of fresh fruit and veg. If there's anything else edible, like chocolates, sweets, biscuits and so on, they will disappear too and become words. At lunchtime, I collect the kids. My afternoon hours are usually taken by admin, taking kids to activities, and mind-break hobbies like drawing, music, reading and language learning.

Sarah: I get up around 11 or 12. Drink coffee, write, try not to feel guilty because I haven't answered my emails or checked twitter (I'm hopeless at social media and need the opposite of a Freedom app). Write some more, read The Guardian and The Daily Maverick for news and The Daily Mail for potential horror story ideas, take the dogs for a walk, eat something, write. Watch some crap reality telly, read, pass out at around 3 or 4 a.m.

How long does it take you to write a novel?

Louis: Sarah and I write fairly quickly because we get into a rhythm and know that we have someone waiting for a chapter. We manage a committed draft in five or six months. Writing alone takes me longer because there's less external motivation.

Sarah: Depends. I've written a novel in a month, and spent five years on one as well (it's still not finished).

What was the last book you read?

Louis: I've just finished Touch by Claire North. The central premise and her consistent handling of a tricky scheme was very smart and well-managed, and I loved the locations. I felt like I was on a tour of Europe.

Sarah: A proof of Tracer by Rob Boffard, which is a brilliant high-octane space opera, and Follow You Home, the latest thriller by Mark Edwards – he's terrific and never disappoints.