Why Scotland is a must-visit for book lovers
If you love books as much as we do, here are five reasons you should visit Scotland.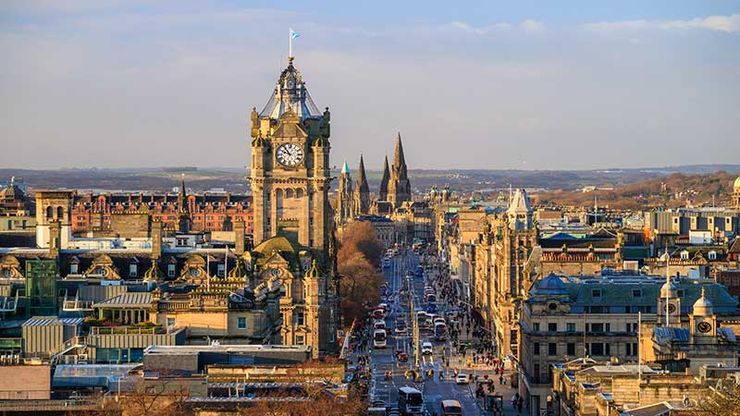 Scotland has a rich literary heritage. Authors such as Sir Walter Scott, Robert Louis Stevenson and J. M. Barrie, and modern greats including Irvine Welsh, Muriel Spark, Ali Smith, J. K. Rowling, Carol Ann Duffy and Jackie Kay have all called Scotland home.
Through their work, you'll read about the sheer beauty of Scotland, but Mackays Holidays has listed five reasons it's the perfect getaway for book lovers.
1) Celebrate Burns Night
Robert Burns is such a part of Scottish heritage that the country holds an annual celebration to him and his work on 25th January - commonly known as Burns Night - the anniversary of his birth. Burns hails from Ayrshire, where he wrote the famous Tam O'Shanter poem.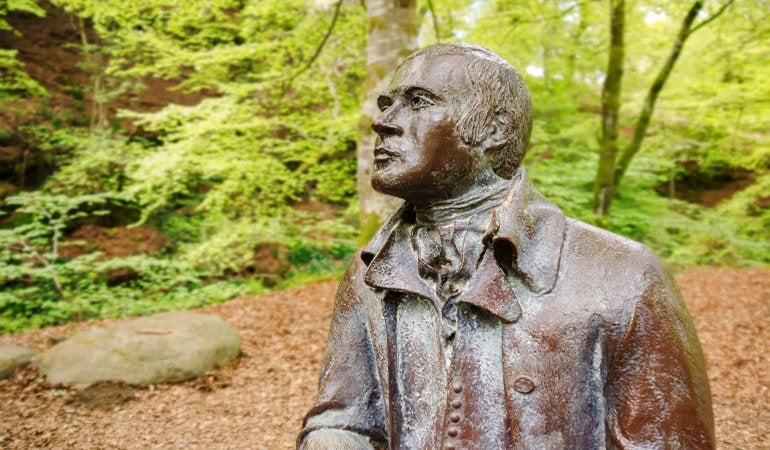 Two places of interest in Alloway's 'Burns Country' for book lovers are:
2) Edinburgh
Scotland's capital, Edinburgh, has many points of interest for book lovers to add to their itinerary. If you're visiting, be sure to check out the following:
The Scott Monument
The gothic structure was built in dedication to Sir Walter Scott and is the largest monument dedicated to a writer in the world. Sixty-four statues feature on the monument, mostly characters from his books including Ivanhoe, Rob Roy and Marmion.
To explore more of Scott's Scotland, take a trip to Loch Lomond and the Trossachs National Park, famous not only for its beauty but for being the real life Rob Roy's stomping ground.
The Writers' Museum
Originally set up to celebrate a trio of Scotland's best-known authors; this small but perfectly formed museum holds memorabilia that includes original manuscripts, clothing and photos which belonged to Robert Burns, Sir Walter Scott and Robert Louis Stevenson.
Sir Arthur Conan Doyle & Sherlock Holmes
Sir Arthur Conan Doyle, who was born in Edinburgh in 1859 is remembered throughout the city. The Sir Arthur Conan Doyle Centre (in the West End of the city) hosts many Sherlock-inspired special events such as Murder Mystery Dinners and afternoon tea at the Sherlock Holmes Tearoom. The Sherlock Holmes statue which you can see above can be found on Picardy Place.
Bookbreak Instagram post
The Edinburgh Literary Festival
The Edinburgh Literary Festival takes place every August, and is part of the Edinburgh Fringe, the world's largest arts festival. Thousands of performers take to the many stages with shows that cater for every taste, including stand-up comedy, spoken word and theatre. 
3) J. M. Barrie
The author of Peter Pan, J. M. Barrie was born in 1860 in a small weaver's cottage in Kirriemuir, a village close to Dundee. Now managed by The National Trust for Scotland, the cottage houses a small museum dedicated to J. M. Barrie, which has been restored to show how the author spent his childhood.
4) Wigtown - Dumfries and Galloway
If a day dipping in and out of bookshops is your idea of heaven, a day trip to Wigtown (aka Booktown) is a must. You can even live like a bookseller for a week in this Air BnB bookshop!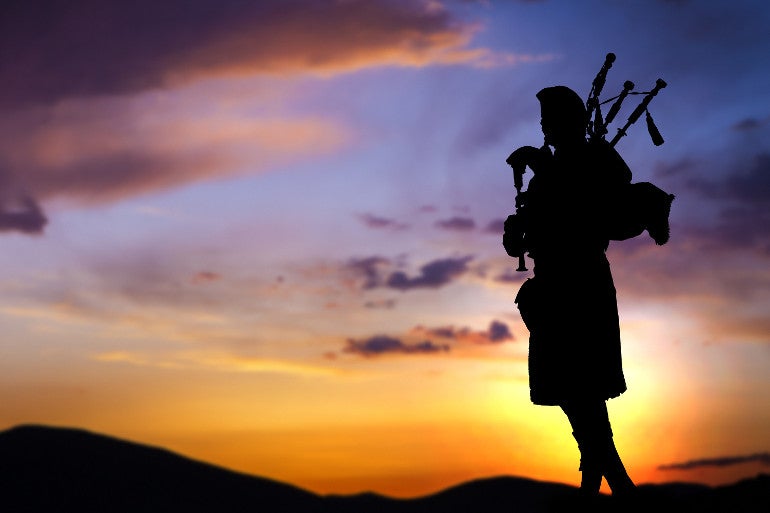 5) Lewis Grassic Gibbon
Lesser known, but no less important, the classic Scottish author Lewis Grassic Gibbon's fame was at its peak in the first half of the twentieth century. In late 2015, he came back into the public psyche when his seminal novel Sunset Song was adapted into an award-winning feature film directed by Terence Davies. The film was chosen to open the Glasgow Film Festival that year and opened across Scotland on St. Andrew's Day.
The late Grassic Gibbon has a museum dedicated to his life's work close to where he was born in Aberdeenshire.