Under The Covers - Designing Jessie Burton's The Muse
Designing a second novel after a million-copy bestseller is no easy task. Picador designer Ami Smithson explains how the beautiful cover design for Jessie Burton'sThe Muse came about.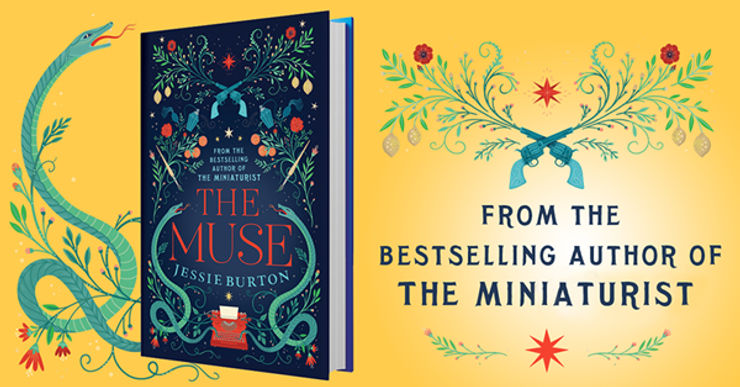 Jessie Burton's The Muse is one of the most beautiful hardbacks we've seen in a long time. Picador designer Ami Smithson explains how the cover design for Jessie's second novel came about.
*Please note that we do not claim to have created the imagery used in the mood boards and Macmillan does not own the copyright to the images. Copyright belongs to each individual artist and if you'd like to know more about any particular piece, feel free to drop us a line at @panmacartdept and we'll happily pass on the details. 
Designing a second novel after a massively successful first novel is a big challenge for any publisher and designer.
The Miniaturist achieved several things: it looked gorgeous and beguiling, established Jessie's profile, was beautifully crafted and sold over a million copies. When we began working on The Muse the main questions were: what to let go of and what to retain? I didn't get this right the first time!
After reading the manuscript I distilled what I felt were the most important elements. There were many potential trip-ups – attempting to evoke the whole story, or perhaps not evoking enough. As there are artworks described in the story, do you attempt to show these?
My first approach was to try to create a sumptuous hardback jacket based on Spanish tiling. The plan was to have the tiles illustrated, glazed then fired so you had a completely bespoke cover, glowing with colour for a stand-out look.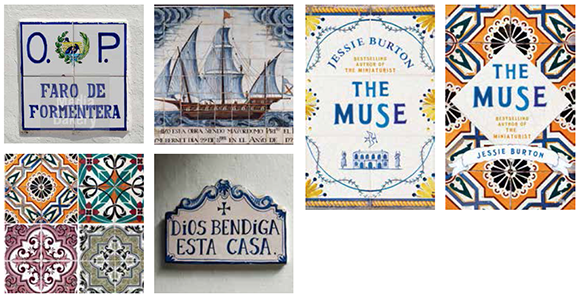 What this approach didn't do, however, was reflect the more human and passionate strands of the story. It would have been beautiful but potentially also chilly and one-dimensional. After further conversations with Jessie and her editor, I knew that the cover needed more warmth, symbolism, drama and life.
Jessie had referenced Spanish shawls, and the colours of the Spanish landscape, both of which were a great starting point for an entirely different cover approach.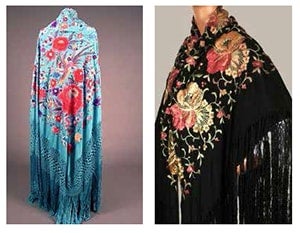 Cleveland based artist Lisa Perrin had also been on my mind for some time – her work is so finely crafted and personal. We chose her to make a framework for the cover using elements from the story, giving a beautiful foliage surround for the type. We wanted to create our own garden of Eden: sinister elements offset with new life and growth.
Lisa put together roughs incorporating these – when the balance was right, she produced a piece of artwork that was truly stunning, the colours lifting out from a deep midnight blue background.

I chose a soft, supermatte finish with selected emboss and spot varnish on the warmer reds and an unusual deep silver foil for the grey areas. This added just a hint of flash - without being excessively bling. The final touch was to ask Lisa to illustrate deep red endpapers to compliment the jacket exterior.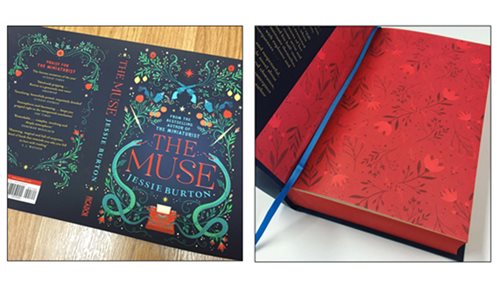 The end result, I hope, is a really enticing jacket that evokes Jessie's beautiful narrative.
To find out more about Lisa Perrin and her work visit www.madebyperrin.com