Read Kae Tempest's Let Them Eat Chaos
An extract from Kae Tempest's new long poem Let Them Eat Chaos.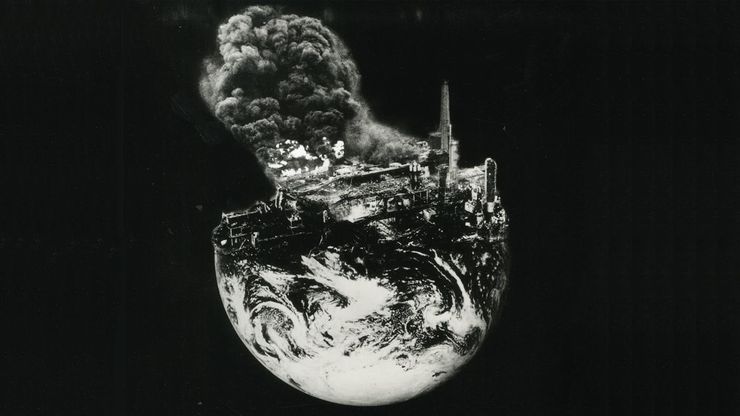 Extracted from Kae Tempest's Let Them Eat Chaos. The album of the same name by Kae Tempest has been shortlisted for the 2017 Mercury Music Prize.
The squats we used to party in
are flats we can't afford
The dumps we did our dancing in
have all been restored
Pints are up two quid
the staff are beautiful and bored
You think it's coming round here?
It's falling on its sword.
It don't feel like home no more
I don't speak the lingo.
Since when was this a winery?
It used to be the bingo.
I've walked these streets for all my life
they know me like no other.
But the streets have changed.
I no longer feel them
shudder
Alright alright, I get the gist.
Whose city is this?
It doesn't want me no more.
I've had a glimpse
into the future.
It stinks.
London's a walled fort,
it's all for the rich,
if you fall short you fall.
You know where the door is.
Board up the broken,
do it up,
sell it back
make it bespoke.
It's all out in the open.
It's fine, man,
hike the price right up
and smile with your friends
in the posh new nightclubs.
My streets have been dug up.
Re-paved.
New routes for commuters.
The landscape has changed
I'm looking for the old tags,
the graffs that once meant
safe territory
but it seems
every hieroglyph gets whitewashed
eventually.
The musical publishing rights to the album Let Them Eat Chaos are owned by Domino Publishing Company Limited.
This extract is taken from Kae Tempest's new long poem, written for live performance and heard on the album release of the same name, which has been shortlisted for the 2017 Mercury Music Prize.

As Kae describes it,
This is not a transcript of the album, but a companion to it, in the same way that the text of Brand New Ancients works as a companion to a performance piece. I enjoyed the challenges of asking the page to support the words and asking the words to support themselves without music. I hope the poem works as a poem, and holds its own.'