Before Gentleman Jack: Emma Donoghue on Anne Lister and Eliza Raine
Bestselling author Emma Donoghue introduces Anne Lister (now often known as Gentleman Jack) and Eliza Raine, the real women behind her latest novel, Learned By Heart.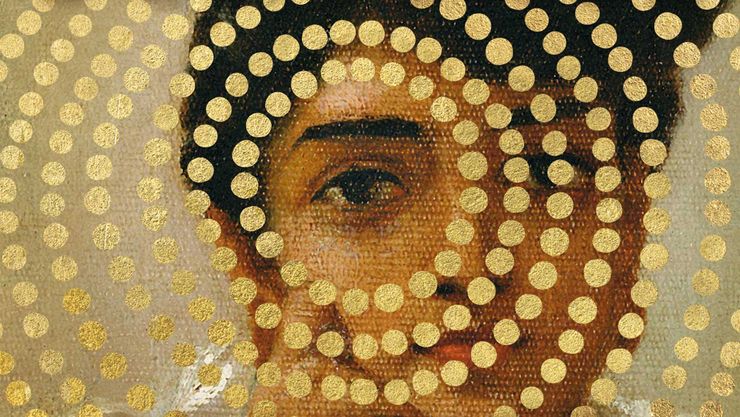 Emma Donoghue's new novel, Learned by Heart, is the heartbreaking story of Anne Lister – now widely known as Gentleman Jack thanks to the BBC series of the same name based on her diaries – and her first love, Eliza Raine. Through meticulous research combined with insight and empathy, Emma Donoghue transports us to a boarding school in York in the early nineteenth century, where Anne and Eliza share a room for two years (until Anne is asked to leave), the connection they forge set to remain with them for the rest of their lives. Here, Emma Donoghue tells us about the real women who inspired her work of historical fiction. 
Who was Anne Lister?
It's so hard to sum up Anne Lister (1791-1840) – rulebreaking, genderbending Tory landowner, entrepreneur, traveller, Casanova, and writer of a five-million-word diary – that even the wording on a commemorative plaque erected in York in 2018 sparked a massive row over whether she should be described as 'lesbian' or 'gender-nonconforming'. What most of us prize most highly about Lister is the honesty, explicitness and rueful humour with which she recorded a dozen relationships with women in secret code in her eloquent diary, which is three times the length of Pepys'. For my novel Learned by Heart I've chosen to focus on the part of Lister's life – adolescence – about which we know very little, because she hadn't begun her diary or constant letter-writing yet. I relished the challenge of conjuring up this iconic character as she might have been at fourteen, when her character traits (confidence, intellectual curiosity, wit, physical energy, disdain for compulsory femininity, desire for girls) were already there in force but her prejudices, habits, and conclusions about herself weren't yet fully formed.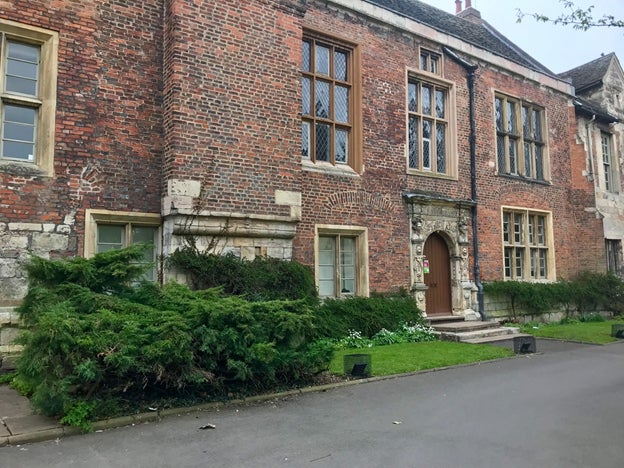 Who was Eliza Raine, and what was her relationship with Anne?
I wish Anne Lister's first lover was just as famous as her, but Eliza Raine (1791-1860), shamefully mistreated during her long life, has been ignored ever since she died in obscurity. This fascinating woman – orphan heiress of an English East India Company doctor and his Indian 'country wife' – deserves attention not just for her beauty, her importance to Lister and her vivid letters, but for her outsider perspective on Regency England. Banished to the so-called motherland to be 'Englished' at six, with a sister she never got on with, Eliza Raine must have witnessed society from a uniquely critical perspective, and so I found it was her untold story that ended up as the centre of Learned by Heart.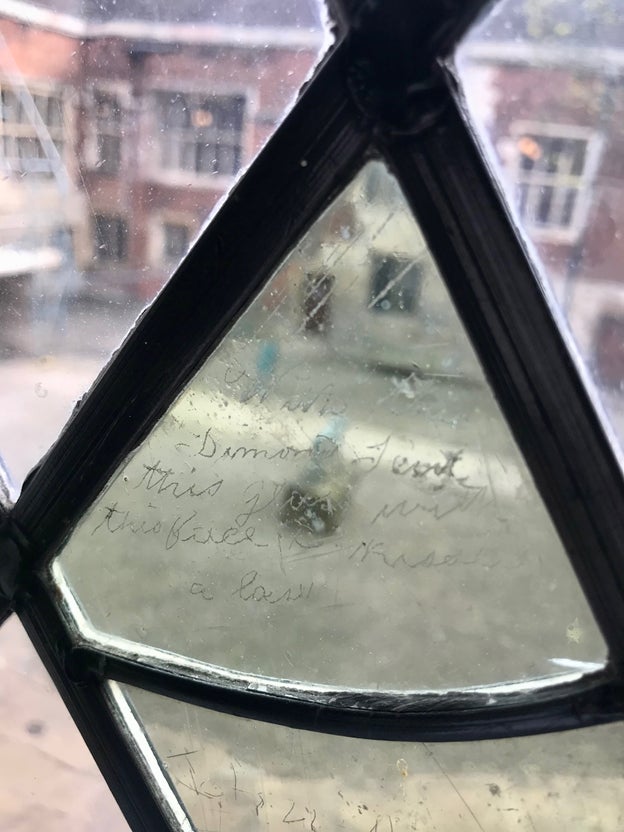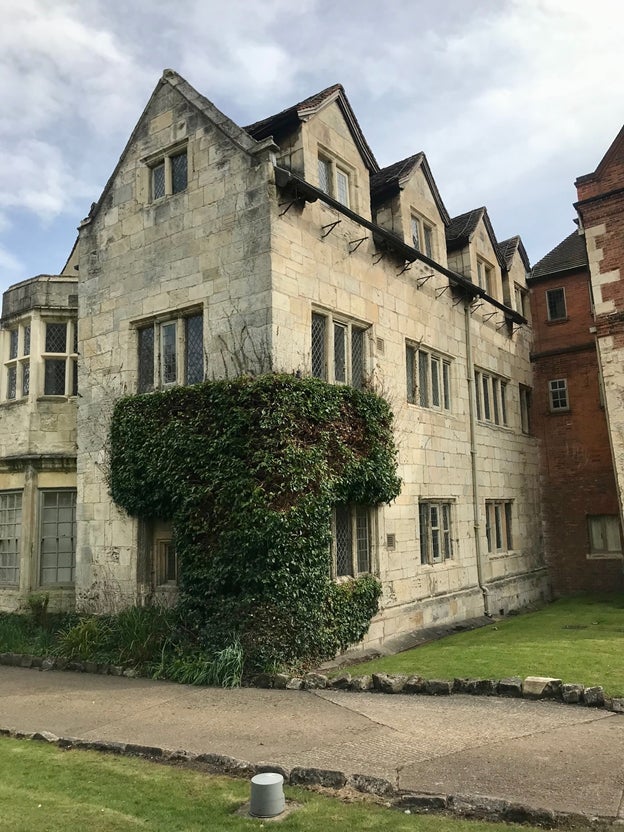 Is Gentleman Jack based on a true story?
Yes, the two seasons of Sally Wainwright's BBC/HBO series Gentleman Jack (2019-22) are not only gripping, big-budget period drama, but they're based on archival documents. Wainwright somehow managed to craft the dramatic arcs of each episode from the daily minutiae of Lister's five-million-word secret diary. I can't think of another example of TV adaptation actually contributing to an archive in a virtuous feedback loop: Wainwright not only used a screenwriting award to fund scans of the massive diary, but the fandom spawned by her show helped inspire hundreds to sign up as Code Breakers (aka Lister Sisters) and do the comma-by-comma work of transcribing it. A smaller group of the Code Breakers also made it possible for me to write Learned by Heart, by transcribing and making sense of about a hundred letters between, by or about Lister and Raine.
How did Anne Lister come to be known as Gentleman Jack?
Gentleman Jack is a posthumous nickname for Lister – we have no evidence of its being used before the late twentieth century – but it captures her vibe. Not only did she stride around the Yorkshire moors with a conspicuously mannish gait, in androgynously cut, all-black outfits (though never trousers), but in settling down with another woman to all intents and purposes as a married couple, she claimed all the status of a gentleman. No wonder Lister was routinely mocked, in the streets and in the papers, for her queering of gender rules – and no wonder lesbians and transpeople treasure her as a groundbreaking ancestor.
Don't Miss
From Room to The Wonder: discover all of Emma Donoghue's books
What happened to Eliza Raine?
Spoiler alert: the fate of Eliza Raine will make your blood boil. When she had what sounds like a mild breakdown in her early 20s, and checked herself into a private asylum, her fortune and education were not enough to protect this illegitimate 'young lady of colour' (as she once described herself). Without a loving family or partner to advocate for her, this mixed-race spinster got stuck in the system, written off as incurably mad. Raine endured forty-five years of institutionalisation (including, at times, a straitjacket), a fact which makes me weep. The least I could do was try to bring her back to life on the page in Learned by Heart, and I hope that now the basic facts of her biography have been established, others will write their own versions of the haunting Eliza Raine.
How did Anne Lister die?
Anne Lister died as adventurously as she lived, at 49, on a hugely daring trip through France, Denmark, Sweden, and the wilds of Russia. In contrast to Eliza Raine, Lister was psychologically sturdy and self-confident, and her position as Yorkshire gentry and heir to Shibden Hall in Halifax helped her sail through crises such as being burned in effigy by an angry mob who resented her influence on elections. Lister formed an unofficial marriage with her neighbour Ann Walker, binding their estates together and making each other their heirs. Walker was on the trip with Lister when she died.