Kae Tempest's Running Upon The Wires to be published in September 2018
We're excited to share the news that we will publish Mercury Music and Brit Award-nominated Kae Tempest's third poetry collection in September 2018.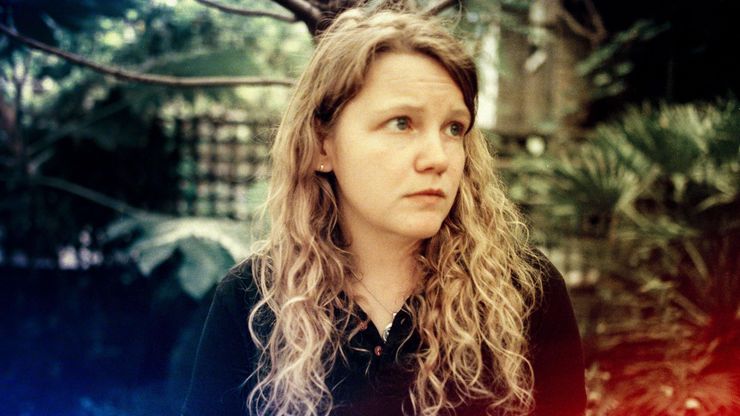 We're excited to share the news that Picador Poetry will publish Ted Hughes Award winner Kae Tempest's third poetry collection, Running Upon The Wires, on 20th September 2018.
Running Upon The Wires is Kae Tempest's first book of free-standing poetry since the acclaimed Hold Your Own. In a beautifully varied series of formal poems, spoken songs, fragments, vignettes and ballads, Tempest charts the heartbreak at the end of one relationship and the joy at the beginning of a new love; but also tells us what happens in between, when the heart is pulled both ways at once.
Running Upon The Wires is, in a sense, a departure from their previous work, and unashamedly personal and intimate in its address – but will also confirm Tempest's role as one of our most important poetic truth-tellers: it will be no surprise to readers to discover that they're no less a direct and unflinching observer of matters of the heart than they are of social and political change. Running Upon The Wires is a heart-breaking, moving and joyous book about love, in its endings and beginnings, joy and despair, confusion and clarity.
Kae Tempest said: "Running Upon The Wires charts heartbreak from the point of break-up all the way through the messiness and self-destruction and drunkenness into the redemptive nature of new love. I thought it was a more useful thing to offer the world to stick with the heartbreak and see it through into hope, rather than have a collection that begins and ends with a break up. I also thought it was a more interesting proposition that the speaker of the poems moves through pain into new love and then even into domesticity."
Kae Tempest was born in London in 1985. Their work includes the plays Wasted, Glasshouse and Hopelessly Devoted; the poetry collections Everything Speaks in its Own Way and Hold Your Own; the albums Everybody Down, Balance and Let Them Eat Chaos; the long poems Brand New Ancients and Let Them Eat Chaos; and their debut novel, The Bricks that Built the Houses.
they were nominated for the Mercury Music Prize for both Everybody Down and Let Them Eat Chaos and received the Ted Hughes Award and a Herald Angel Award for Brand New Ancients. Kae was also named a Next Generation poet in 2014. In 2018 they were nominated for a Brit Award for Best British Female Solo Artist.
Don Paterson acquired rights to publish in the UK, Ireland, the rest of the EU and in the Commonwealth (excl. Canada) Running Upon The Wires (print and ebook) by Kae Tempest from Becky Thomas at Johnson and Alcock.