Our favourite Irish poets
From Seamus Heaney to Oscar Wilde and Colette Bryce, discover must-read collections from some of our favourite Irish poets.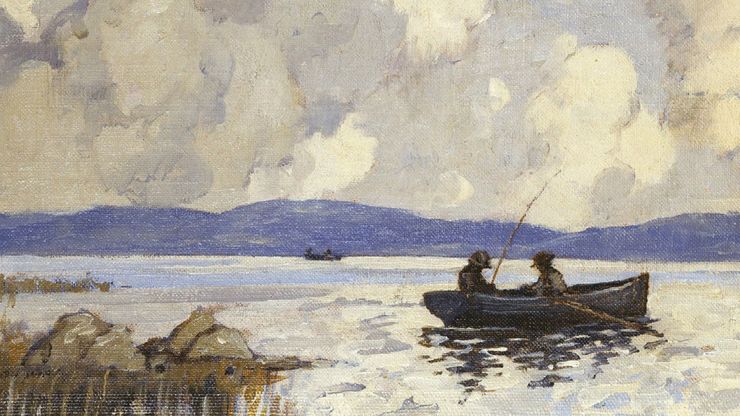 Discover our curated list of unmissable collections from some of our favourite Irish poets, from the political works of Seamus Heaney, to the wit of Oscar Wilde and the contemporary collections of Colette Bryce.
James Conor Patterson
A rising star and Eric Gregory award-winner, James Conor Patterson is an extraordinary talent at the forefront of a new wave of poets. His hometown of Newry, Ireland and its surrounding hinterland is at the centre of his debut collection bandit country.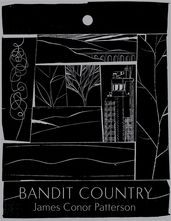 Alan Gillis
The author of four stunning collections, Belfast-born Alan Gillis has become one of the most admired Irish poets of his generation. With his recognisable dry wit and stirring lyricism, Gillis addresses some of the most pressing concerns of our age.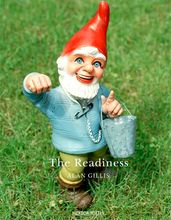 Colette Bryce
Through four highly acclaimed collections, Colette Bryce has steadily consolidated her position as one of the most important of the younger generation of Irish poets.
Possessed of a preternaturally acute ear and eye, Bryce is the recorder and observer of tense times: perhaps no contemporary poet has better mapped the fault-lines of nation and family, of love and tribal loyalty, of landscape and border.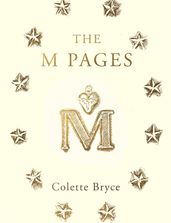 Eiléan Ní Chuilleanáin
Renowned Dublin-based poet, translator and editor Ní Chuilleanáin, has published seven collections of poetry and and is a co-founding editor of the literary review Cyphers. Her poetry uses transformative, sweeping metaphor to invert the structures of interior, natural, and spiritual realms.
The grandaddy of contemporary Irish poetry, Seamus Heaney, has said of Ní Chuilleanáin, 'her poems see things anew, in a rinsed and dreamstruck light. They are at once as plain as an anecdote told on the doorstep and as haunting as a soothsayer's greetings.' 


Oscar Wilde
Playwright, novelist, essayist, and poet, Oscar Wilde is considered Ireland's most inspired wit. Born Oscar Fingal O'Flaherty Wills Wilde in Dublin in 1854, he studied at Trinity College Dublin and then at Magdalen College Oxford. He remarked that the first thing he forgot at Oxford was his Irish accent, but when his play Salomé was banned he openly accused the English of being narrow-minded saying, 'I am not English; I'm Irish which is quite another thing.'
When Wilde's homosexual relationship with Lord Alfred Douglas was exposed by the young man's father, the Marquis of Queensbury, Wilde brought a libel suit against Queensbury. He lost and was sentenced to two year's imprisonment. Wilde's last work, The Ballad of Reading Gaol, was written shortly after his release from prison in 1897. Soon after leaving prison he fled to France and died bankrupt in a Paris hotel on November 30, 1900.
Read 'The Ballad of Reading Gaol'


Seamus Heaney
Heaney is perhaps the most well known of Irish poets and Ireland's first Nobel prize-winning poet since WB Yeats.
He was born in County Derry, Northern Ireland in 1939. While his early poetry reflected his rural upbringing, he soon turned to the subject matter he would come to be known for, the violent political struggles of the 1970s in Northern Ireland, often referred to as the 'Troubles'.  He also published an award-winning translation of 'Beowulf'.
Heaney always identified himself as Irish, in protest to his inclusion in the Penguin Book of Contemporary British Poetry, he wrote the lines 'Be advised, my passport's green/ No glass of ours was ever raised/ To toast the Queen.'
Watch Seamus Heaney reading a selection of his poems


W. B. Yeats
W. B. Yeats is widely regarded as one of Ireland's greatest poets. His long and influential career as a poet, playwright and cultural leader spanned a time of enormous political change in his native land.
As a cultural nationalist and one of the key figures behind the Irish Literary Renaissance, Yeats believed his writing could help to maintain a sense of the national spirit. In 1923 he was awarded The Nobel Prize in Literature 'for his always inspired poetry, which in a highly artistic form gives expression to the spirit of a whole nation'.
Read 'He Wishes for the Cloths of Heaven'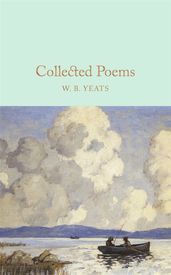 Patrick Kavanagh
Patrick Kavanagh is one of Ireland's best-loved poets. Kavanagh began his writing career in the last years of the Irish Literary Renaissance. Unlike many of the key figures of the movement, Kavanagh had experienced first-hand the peasant life that inspired so much of the literature of the Irish Renaissance.  The son of a cobbler and farmer, Kavanagh was born in a rural area of county Monaghan in the north of Ireland. Despite his unbookish background, Kavanagh was drawn to writing poems, and in 1931 he left home and walked to Dublin, where his brother was already a teacher, to try and further his literary aspirations.
His most popular poems are colloquial, unpretentious and provide a wide-ranging portrait of Irish society.


Medbh McGuckian
McGuckian's poem 'The Flitting' won first prize in the 1979 National Poetry Competition. Since then she has earned significant critical acclaim and won mutiple awards including the Forward Prize for Best Poem for 'She Is in the Past, She Has This Grace.'
Her poems are layered collages of traditionally feminine and domestic imagery, complicated by a liminal, active syntax that emphasizes and questions our constructions of power and gender.


Paula Meehan
Dublin's 'informal poet laureate', Paula Meehan, is the second woman to become Ireland's Professor of Poetry, set up in 1998 after the late Seamus Heaney won the Nobel prize for literature. 
Her poetry is known for its wit, beauty and generosity of spirit and Meehan, who works with inner city communities and conducts workshops in prisons, uses her work to offer a voice to people and places that are often marginalised and forgotten.


Sinéad Morrissey
Sinéad Morrissey is the author of five collections of poetry, the last four of which have been shortlisted for the T. S. Eliot Award. She won the coveted prize with her 2013 collection Parallax. She is Belfast's inaugural Poet Laureate.
In 2007 she took first prize in the National Poetry Competition with 'Through the Square Window', a haunting poem that contrasts an image of the dead gathering outside a window with that of a child sleeping peacefully indoors.
Read 'Through the Square Window'


Paul Muldoon
Paul Muldoon is one of Ireland's leading contemporary poets. Hailed by Seamus Heaney as 'one of the era's true originals', Muldoon has won numourous awards for his poetry, from the Pulitzer prize to the T. S. Eliot Prize.
His work is known for its combination of intellectual high jinx and emotional honesty.