Picador acquires The Doll Factory by Elizabeth Macneal
We are thrilled to announce the acquisition of the 2018 Caledonia Novel Award winning book The Doll Factory by Elizabeth Macneal, to be published in 2019.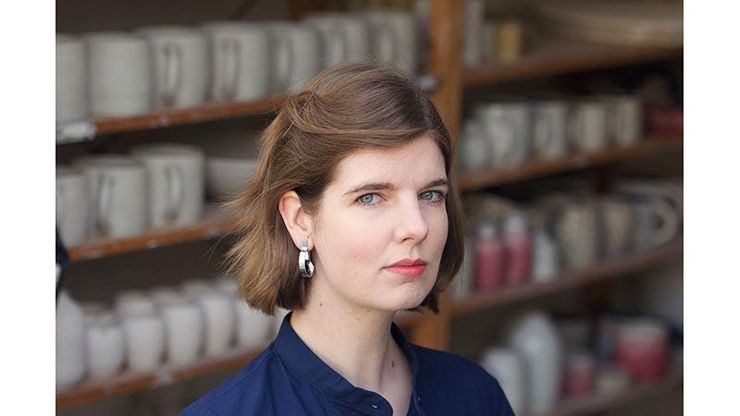 We are delighted to share the news of the acquisition of The Doll Factory, the debut novel by Elizabeth Macneal, to be published in 2019. 
The Doll Factory is set in London in 1850. The Great Exhibition is being erected in Hyde Park and, among the crowd watching the spectacle, two people meet. For Iris, an aspiring artist, it is the encounter of a moment – forgotten seconds later, but for Silas, a curiosity collector enchanted by the strange and beautiful, the meeting marks a new beginning. When Iris is asked to model for Pre-Raphaelite artist Louis Frost, she agrees on the condition that he will also teach her to paint, and suddenly her world begins to expand, to become a place of art and love. But Silas has only thought of one thing since that meeting, and his obsession is darkening . . .
Born in Scotland, Elizabeth Macneal is a potter based in Limehouse, East London, working from a small studio at the bottom of her garden.  She read English Literature at Oxford University, before working in the City for several years. In 2017, she completed the Creative Writing MA at UEA where she was awarded the Malcolm Bradbury scholarship. The Doll Factory, Elizabeth's first book, won the Caledonia Novel Award 2018.
Sophie Jonathan, who acquired the book and a second novel after a 14-way auction, said:  'The Doll Factory is one of the most heart-stopping, gripping books I have ever read. The world Elizabeth draws is rich and evocative, beautiful and grotesque, and so clearly the product of a mind fascinated by form and colour. To open The Doll Factory is be dropped into the press and panic, the elation and vivid colour of 1850s London. Every character is brilliantly realized and I know no heroine like Iris – the way she pushes up against the world in which she finds herself made her captivating for me. This is a novel of myriad themes – art and self-expression, love and friendship and sisterhood, the balance of power between men and women, and the sort of dark obsession that sees passivity as a mark of female beauty – and because of that, it is a novel that demands discussion and debate. The Doll Factory deserves to be a sensation, and I cannot wait to publish it.'
Elizabeth Macneal said: 'I was blown away by Picador's vision, imagination and enthusiasm for The Doll Factory, and couldn't picture a more wonderful home for it. I've been fascinated by the Pre-Raphaelite Brotherhood for years, and their verve and wit has been a joy to bring to the page. While I started this novel relatively recently, I've been writing for over ten years, and I've poured so much of my love of writing into the character of Iris and her pursuit of painting.'
Madeleine Milburn said: 'The Doll Factory had me bouncing off the walls for days. It's a truly captivating story that will appeal just as much to historical fiction fans as people who don't think they read historical. The themes give it a truly modern feel, and I can see why fourteen of the UK's biggest publishers have been utterly captivated. We now have a string of offers from US and international publishers who are equally enthralled by Elizabeth's talent.'
The Doll Factory will be Picador's lead debut fiction launch of 2019. 
Photo credit: Jonathan McQuitty.