Shusaku Endo: Writing the World
On Shusaku Endo, author of Silence, and fiction that transcends the divisions between us.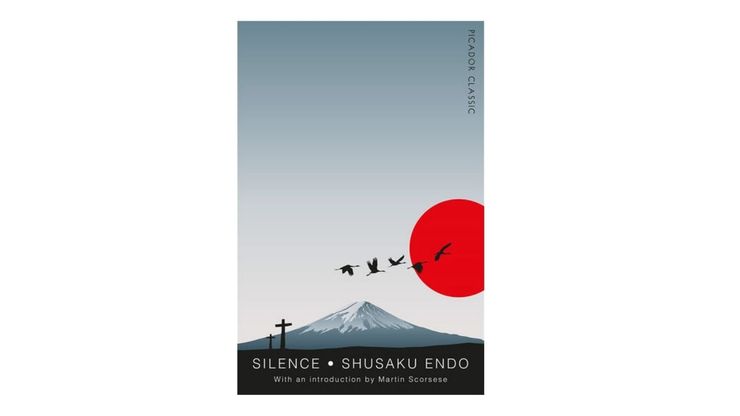 On Shusaku Endo, author of Silence, and fiction that transcends the divisions between us.
To imagine our Earth today requires little effort. From the atlases that adorned our classroom walls and the globe night-lights that spun as we slept, to the mind-blowing (and procrastination-inducing) accuracy of Google Earth, it has never been easier to picture our world as a whole. However, it remains a challenge to shake our perception of it as a divided sphere: left and right, West and East, the Land of Opportunity and the Land of the Rising Sun.
Since the twentieth century, there has been a tendency to focus on the East/West divide in terms of conflict, and on a predominantly European plane. One immediately thinks of trenches and barbed wire on the Western Front, or the bitter attrition of Germany's Eastern offensives in Russia. Indeed, the partition of Germany by its victors and construction of the Berlin wall provided perhaps the most resonant image of division in a century. That decades-long period of ideological warfare also inspired a flurry of authors who would testify to the strangeness of the Cold War era: Ian Fleming, John le Carre, and Don DeLillo to name but a few.
It is certainly ironic that the technological and logistical advances required to fight conflicts of difference have in some way heralded the era of globalisation that we live in today. But if we have come to imagine the modern world as a globalised whole, regardless of its myriad differences, then we mustn't overlook those authors who, like Shusaku Endo, lived and wrote outside the arenas of popular consciousness.
As we give credence to the notion of a culturally divided East and West, we can begin to understand the conflict that plagued this author throughout his life. Born in Tokyo and raised in Kobe as a Catholic at a time when only one per cent of the Japanese population were practising Christians, Shusaku Endo inhabited that rare space between religions and cultures. As a result, his work grapples with the strain he felt as he attempted to assimilate his Catholic faith with his Japanese cultural heritage.
Drawn to what he saw as his spiritual homeland in Western Europe, Endo travelled to France in the early 1950s to study the work of French Catholic writers. However, the racial abuse and ill health he suffered whilst living there ultimately led to a crisis of faith. Once likening the internal conflict between his Catholicism and 'Japanese sensibilities' to an ill-fitting Western suit hanging on his Japanese body, it is a wonder that he managed to overcome his cultural and spiritual dichotomy at all.
Yet in Silence we find a stunning novel wholly concerned with the reconciliation of differences at a fundamental level – within the self. Masterfully told from the perspective of a Catholic missionary in seventeenth century Japan, Silence demonstrates how the conflicts commonly associated with our modern multicultural age –bigotry, intolerance, and persecution – are in fact age-old, and stem from human foibles rather than inherent problems with cultural or religious beliefs. Like Graham Greene, whose novels often examined the complexity of life's moral dilemmas, Shusaku Endo elucidated the more difficult themes of faith and culture, but always with delicacy and gravitas. It is little wonder that Greene saw Endo's Silence as 'one of the finest novels of our time'.
Now, more than ever, books expose us to cultures that are not our own. In our unceasingly busy world, they offer readers respite from the rigours of daily life, closer proximity to unfamiliar dangers, or insight into times and places we would otherwise overlook. As with Silence, books continue to transcend the divisions between us, be they oceans, religions, cultures or walls. From East to West, there remains a continuous written dialogue about who we are, what we share, and what keeps us apart.