If you love Alice in Wonderland, here's what to read next
If you're not quite ready to leave Wonderland behind, here is our edit of the most fantastical and nonsensical poetry and books like Alice in Wonderland.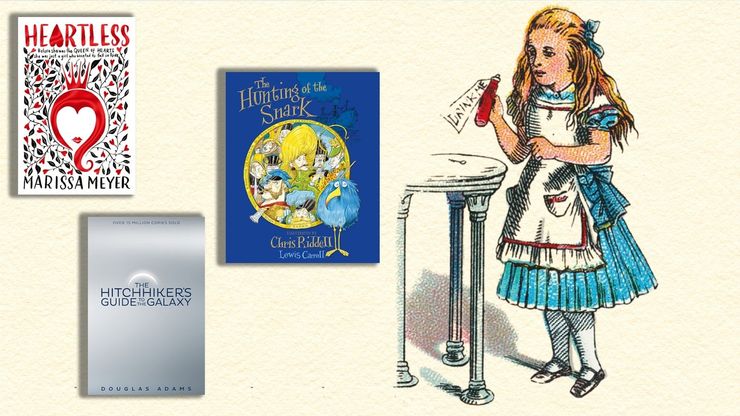 Since it was published over 150 years ago, Lewis Carroll's Alice's Adventures in Wonderland has inspired countless books and films. If you're not quite ready to leave the magic, nonsense and whimsy of Wonderland behind, we've curated an edit of the best Wonderland retellings, fantastical novels and nonsense poetry to keep the magic alive.
Heartless tells the previously unheard story of Catherine, the girl who would grow up to be the notorious Queen of Hearts. Catherine is one of the most beautiful girls in Wonderland, and the unmarried King of Hearts has taken a liking to her, but she'd rather be pursuing her love of baking and opening a shop with her best friend. When she meets Jest, the mysterious court jester, she falls in love and they begin a secret courtship. Cath wants to define her own destiny, but fate, and the King, have other plans.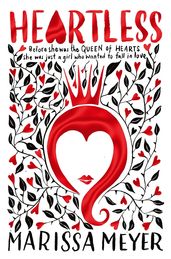 This dark children's fantasy follows another curious little girl as she stumbles upon a hidden world, this time the 'Other World', where she meets the Other Mother and Other Father. At first, Coraline is charmed by this world, her attentive Other Parents and her animated toys, but things take a dark turn when the Other Mother offers her the opportunity to stay forever . . .
This stunning collection of original stories from today's biggest children's authors imagines what might happen in Wonderland when Alice isn't there. Tumble down the rabbit hole and find out whether the Queen of Hearts is still ruling with an iron fist, whether the Mad Hatter still has to go to tea, and whether Tweedledum and Tweedledee will ever resolve their argument.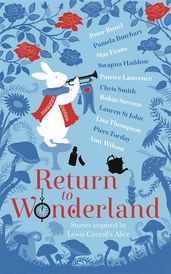 This luxury edition of The Hunting of the Snark is beautifully illustrated by Chris Riddell, with both colour and black and white illustrations. Lewis Carroll's magnificent nonsense poem features characters from Carroll's poem 'Jabberwocky', which was included in Through the Looking Glass.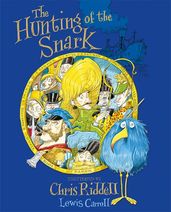 This beautifully illustrated, playful celebration of Lewis Carroll's love of language is combined with an introduction to his life and the origins of Alice's Adventures in Wonderland, the perfect book for Alice fans.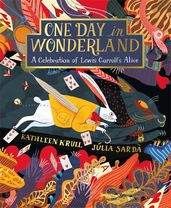 The Complete Nonsense of Edward Lear
Lewis Carroll's nonsense poetry is one of the many things readers love about the world of Wonderland. If you're a fan of 'The Jabberwocky' or 'The Hunting of the Snark' then you'll love this book of nonsense verse from Edward Lear, writer of 'The Owl and the Pussycat' and inventor of the limerick.
The Hitchhiker's Guide to the Galaxy by Douglas Adams
Although The Hitchhiker's Guide to the Galaxy is set in space rather than a fantasy world like Wonderland, the two books have in common a bemused and slightly hapless protagonist and a bizarre adventure with increasingly absurd happenings. Fans of Wonderland are sure to enjoy Arthur Dent's surreal journeys across the universe.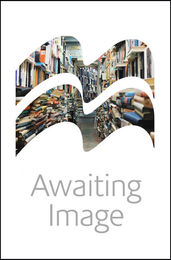 Clementine is drawn towards a mysterious house which has suddenly appeared in the middle of town by the powerful sense of a mother she never knew. The house is full of snowglobes which are portals to other worlds. When Clementine finds Dylan, a boy who teases her in the real world, trapped in one of the snowglobes, she must travel into the snowglobe worlds to rescue him.
Last Bus to Everland by Sophie Cameron
Brody Fair is fed up of being bullied, fed up of coming second to his genius brother and fed up of not fitting in. Then he meets colourful, confident Nico, who takes him to the diverse, magical Everland. Here there are no rules, time doesn't pass and the party never ends – and Brody is finally free to be himself. But Everland is so good, Brody could lose himself and his grip on what's real.