Make Monkey Joe's yummy banana pancakes from The What the Ladybird Heard Cookbook
Kids will love helping to make these delicious banana pancakes from The What The Ladybird Heard Cookbook, perfect for hungry little monkeys.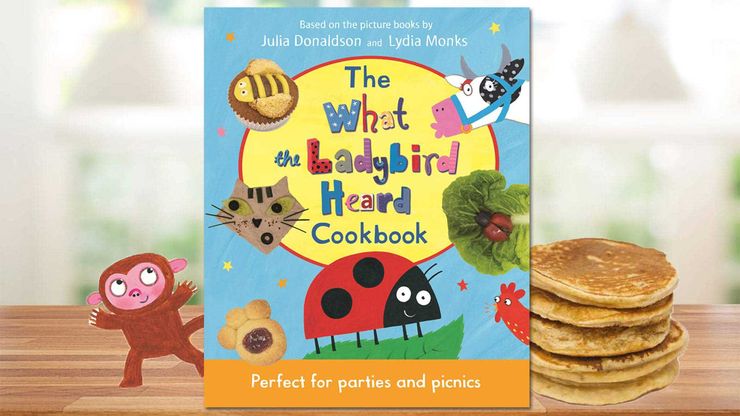 Total time

15 minutes

Prep time

10 minutes

Amount

Makes 12 pancakes

Ingredients

1 ripe banana
200g plain flour
½ teaspoon baking powder
1 egg
150ml milk
1 tablespoon honey
A knob of butter
Peel the banana and mash it with a fork.
Put the flour and baking powder in the big bowl and mix well. These are your dry ingredients.
Pour the milk into the measuring jug and add the honey and banana. Mix together.
Break the egg into the small bowl and pick out any pieces of shell.
Add the egg to the measuring jug and mix well with the whisk.
Make a little well in the middle of the dry ingredients and pour in the milk mixture.
Mix everything well with the whisk until you have a thick batter.
Melt a little butter in the frying pan over a high heat.
When the pan is really hot, add the batter one ladle at a time. Flip the pancakes over when little bubbles appear on top.
Cook until they are brown on the second side, then put them on a plate and cover with foil to keep warm. Keep going until you've used up all the mixture.